Fort Bend County is now at a high level of community risk for coronavirus exposure, County Judge KP George announced at a 9:30 a.m.
July 14 press conference.
This is the highest threat level for the county for COVID-19,
according to a July 13 press release.
The other levels include moderate-significant, low and new normal. Previously, Fort Bend County was at the moderate-significant community risk level, the judge's office confirmed via email July 14.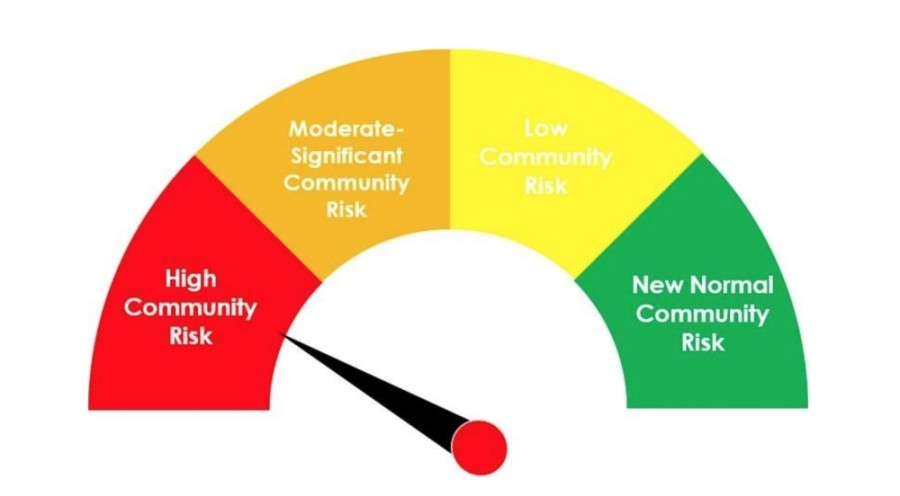 George and Jacquelyn Minter, Fort Bend County Health and Human Services Department director and local health authority, said at the conference that the decision to increase the COVID-19 threat level to high community risk comes after looking at monthly trends in coronavirus-related data.
"[We've seen] an over doubling of our cases from 2,400 last month to over 5,000 today," Minter said. "We've added 14 deaths in that same period of time. .... We've had an increase in the positive rate. We know that we have increased testing, but we've also increased the people in our community who are symptomatic and in need of testing, and so that positivity rate has gone up."
County residents are encouraged to do the following—in addition to practicing good hygiene and social distancing as well as wearing face masks—under the high community risk:


Avoid in-person gatherings, such as dining in at restaurants and attending events, movie theaters, zoos and religious services;


Avoid nonessential travel;


Avoid public transportation; and


Cancel social visits to nursing homes, long-term care facilities and hospitals.


Additionally, they said, schools and after-school youth activities should close under the direction of educational and local health authorities.
Additional information about the four risk levels is available here.
George said he does not plan to shut down businesses and other activities, though if the governor issues a stay-at-home order, Fort Bend County will have to follow it.
"If you don't need to go out, please don't go out," George said. "We cannot afford to increase these numbers."
COVID-19 data
There are a total of 5,015 confirmed cases in Fort Bend County, according to data available on the
county's COVID-19 dashboard
as of 10:30 a.m. July 14.
Of those, 1,835 are known to have recovered from the virus, and 63 have died from it, leaving 3,117 assumed active cases.
Fort Bend County hospitals' intensive care unit beds are 92.6% occupied: Out of an estimated 122 operational ICU beds, 113 are in use by a patient. Of those 113 ICU patients, 64 have a suspected or confirmed COVID-19 case.
This data—accessed at 10:40 a.m. July 14—
comes from the Southeast Texas Regional Advisory Council.
Out of a total of 730 patients in the ICU and general beds, SERTAC counts 263 as being treated for suspected and confirmed coronavirus cases at Fort Bend County hospitals.