*Indicates incumbent
Pearland ISD board of trustees Position 3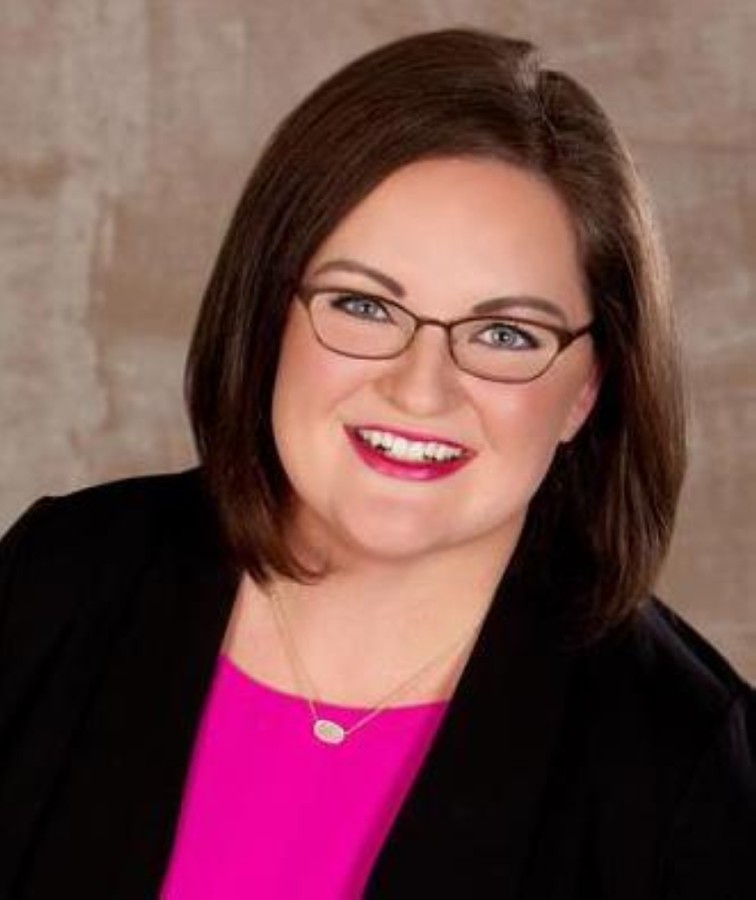 Crystal Carbone*
Occupation: Stay-at-home mom
What would be your top priorities if you are elected?
CC: It has been an honor to collaborate with Dr. Kelly, the administrative team, and a committed group of trustees to support Pearland ISD's newly developed strategic plan. I am seeking re-election for Pearland ISD Position 3 because I hope to continue to make a positive difference, and I appreciate the opportunity to contribute to something bigger than myself. My husband and I grew up in Pearland, and so it is our hope that our growing daughters—seventh-generation Pearlanders—will have the same sound public education that we did in this district! As an individual member of the team, I consider my role a conduit between the community and the administration of our district. During my tenure, I have worked to build genuine relationships across the district to ensure a myriad of voices are heard. I eagerly welcome opportunities to continue that trend.
What is one thing you think Pearland ISD excelled at during this unprecedented school year?
CC: There is no doubt this has been the toughest school year on record. From my vantage point, Pearland ISD has excelled at keeping students and faculty safe during this unprecedented school year. Analysis of Pearland ISD COVID cases indicates that in a vast number of cases, COVID count in our district has been a mirror reflection of the numbers in our community and not connected in the school building. A number of factors contributed to this success, including creating a medical advisory panel, offering remote learning opportunities to those with desire or need for it, prioritizing 1-1 devices (and hot spots), closely following CDC guidelines, implementing rapid testing for symptomatic people and collaborating with local entities to help teachers become vaccinated upon state approval. There have certainly been many learning curves in the journey, but I feel that we have excelled at prioritizing the safety of our staff and scholars.
What is one thing you would like to see changed next year?
CC: Since it is impossible to choose one issue to change, I have addressed three vital areas of concern: (1) I would like to see more students safely returning to the in-person model of learning. Research maintains that in-person learning provides greater outcomes for students in both their social-emotional and academic development. (2) If remote education must continue at some level, I would like to see a clear delineation between in-person and remote teaching. Teacher retention is of paramount concern, and continuing the current teaching model is unsustainable. (3) I would like to implement a proactive response to increased mental health concerns in fifth through 12 grades. The combination of increased social media usage, COVID-19 isolation and cultural pressures are weighing heavily on our youth. We need to quantify this concern and collaborate with all parents and community organizations to respond accordingly.
What are your priorities for term, if elected?
CC: Issues considered at the board level will continue to evolve and grow, but four priorities remain for me: (1) positively influencing student wellness and academic success; (2) maintaining a world-class teaching staff that feels bolstered and protected; (3) ensuring solid, fiscally responsible, financial stewardship; and, (4) continuing to be a conduit between the school administration and community.
What can board members do to ensure Pearland ISD students and families from all racial and socioeconomic backgrounds have equitable access to the resources they need for success?
CC: We can ensure equitable access by continuing to support a culture where every student is seen, individual needs are understood, and independent successes are measured. We will continue to maintain active funding for departments such as our Outreach Office which connects families to organizations which provide necessary resources. We will continue to build resources by collaborating with local businesses who share their professional expertise and available resources with the district, through the United for Kids group. We will also continue contracts with organizations like Communities in Schools, which provides outreach and case work to ensure equitable access to resources irrespective of race or background. Finally, we will continue to provide free laptops and hot spots, make use of federal funding for free and reduced[-price] lunches, and continue to contract external interpreters to explain processes and procedures, as needed. The challenge is in building the individual relationships and understanding individual need.
Anything else to add?
CC: As an incumbent and proven leader in Position 3, I believe that I have contributed to important decisions that have reinforced a safe and productive educational environment – both for teachers and students. I firmly believe that investing in our children is the best decision we can make as a community. However, we must budget responsibly to ensure that all children receive the resources needed to reach their full potential without putting undue burdens on our Pearland families. I desire the opportunity to continue to influence Pearland ISD in such a way that all families will be proud to choose this district for their students' education. Thank you in advance for your consideration in support for my upcoming campaign for trustee, Position 3. Please mark your calendars for early voting, which begins on April 19. Election day is May 1.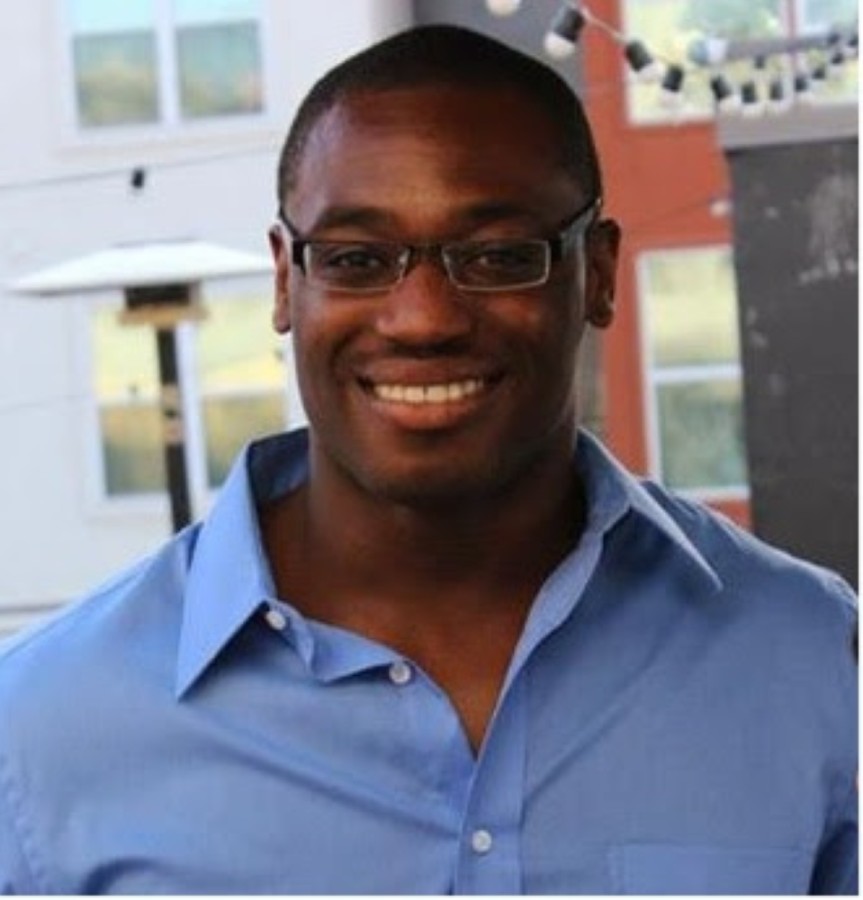 Tobi Adeyinka
Occupation: Environmental engineer
Why did you choose to run for the position?
TA: The value of education has always been instilled by my parents, and as young adult, I recognized the impact one's education has in their career and life as a whole. These virtues led me to teaching, mentoring, and volunteering with students through various jobs, schools, and after school programs, and I've recognized the positive impact I can have improving the futures for our children. All of this has led me to the Pearland ISD School Board Trustee, where I can continue positively impact the students towards a more prosperous future.
What is one thing you think Pearland ISD excelled at during this unprecedented school year?
TA: Continuing moving forward. 2020 and now a quarter into 2021 has been a rough year for so many—students, teachers, parents, families, and communities. There has been so much loss, grief, and change—all with the many unknowns of COVID. Through all the challenges and unknowns, the students, teachers, and parents have continued to find a way to move forward, and we are now only a few weeks away from completing this challenging school year. Completing anything during these challenging times is an accomplishment, and seeing how families and the community came together in so many ways, makes me proud to be part of PISD.
What is one thing you would like to see changed next year?
TA: I would like to see an updated and revamped response to COVID. 2020 was a rough year. We were all caught flat-footed, and no one could have predicted how the year would turn in such a short period of time. With that, we must learn from our missteps of this past year and implement smart and effective measures to move us to and through the next stage. This includes more effective communication from administrators; better support for our students as they struggle with mental health issues; a focus on identifying students most at-risk and negatively impacted by the pandemic to ensure they do not fall further behind; and accountability from district leadership when there are shortcomings.
What are your priorities for term, if elected?
TA: My priorities are: (1) COVID readiness: The light at the end of the tunnel is visible, but many obstacles remain. So, we must connect with all students for mental health checks, at risks students to ensure they are on track, make teacher expectations sustainable (dual in-person and virtual teaching is not working); (2) Leadership Transparency: Ensuring the district actively listens to the community's concerns, and follow up with action plans, regular updates, and progress reports to ensure we follow through with what we say, and not just promise things that parents want to hear; (3) Career preparedness: Engaging with students on career paths and options earlier, and connecting with community professionals to engage in local industries, including energy and healthcare; (4) Accountability and anti-discrimination: Ensuring PISD is fully representative and only makes news for our academic rigor, not students' headscarves, haircuts or items that should not interfere with a child's learning. We must be accountable to our children.
What can board members do to ensure Pearland ISD students and families from all racial and socioeconomic backgrounds have equitable access to the resources they need for success?
TA: First, we can ensure our teachers and staff better reflect the community. Pearland ISD minority students make up almost 70% PISD's student population while approximately 70% of teachers are white. Making a concerted effort in having our PISD staff reflect the community when hiring new teachers is great first step to ensuring equitable access to resources, mentors and even cross-cultural learning, where diversity is celebrated. Regarding socioeconomic equity, the board should provide added focus to socioeconomically disadvantaged students and families. Too often, we want to shift resources to the highly performing schools because they make us look good. But this analogy comes to mind—if you're driving down the highway and your dashboard tells you one tire is low on air, you'd stop and put air in that tire. It would do no good to continue to put air in the other three tires that are operating as intended.
Anything else to add?
TA: As an engineer, I am naturally a problem solver and believe no problem is too difficult if we face it head on. I am thankful for the opportunity to serve PISD and will continue to work every day to make Pearland and our community a better place. I vehemently believe in public education providing an opportunity for all children in our community to strive, and we must intentionally provide support to the at-need students in the district. We cannot only judge how well we are doing by our best students, but by how all students are performing. Even if one student has failed, we have failed.