In the next several years, the Signorelli Co. will start constructing the next 700 acres of land in its 1,400-acre Valley Ranch development. The developer will spend about $25 million this year to build infrastructure to support medical and entertainment districts as well as new commercial and residential options.
Kevin Layne, senior vice president of the commercial division of the Signorelli Co., said home sales and commercial development have slowly rebounded from the pandemic in recent months.
"We know we need to continue expanding," Layne said. "We recognize that Northeast Houston is an underserved market for most everything."
The Signorelli Co. broke ground on its roughly
100-acre medical district
in September. Layne said the company hopes to announce more details about the district this year.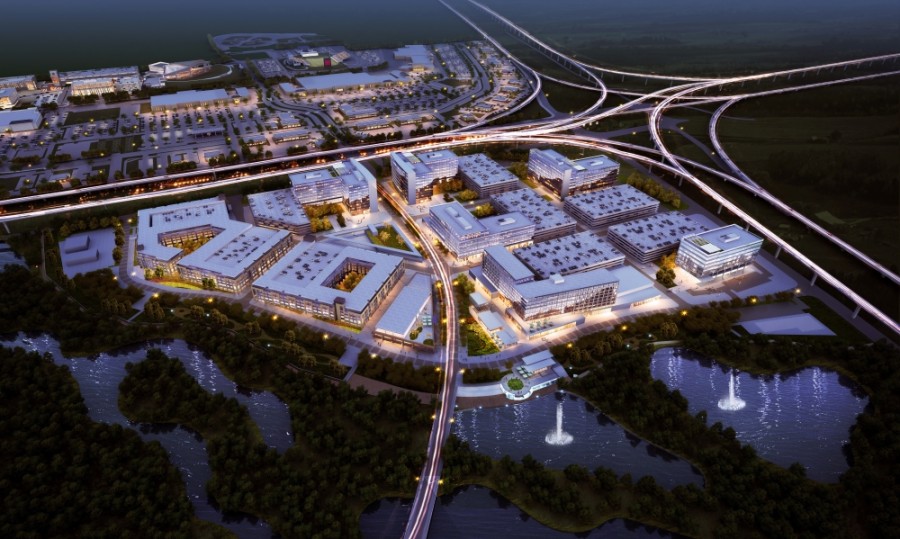 The company also still plans to bring a 70-acre entertainment district to Valley Ranch. However, because of the ongoing pandemic, Layne said Valley Ranch will host several temporary music events this spring before committing to the amphitheater. There is not a construction timeline.
Construction will also begin this year on the 180-acre Valley Ranch Marketplace. The new mixed-use district will feature two apartment complexes, boutique stores and eateries, and large retailers, he said.
"It's creating that suburban-urban feel where you can walk to restaurants and groceries, but you can still live nearby in a high-quality apartment with good retail," he said.
Valley Ranch Parkway will also be expanded this year from two to four lanes between Hwy. 59 and FM 1314 to accommodate Valley Ranch Marketplace, Layne said.
Kelly Schafler contributed to this report.
---
Read other top development stories of 2021: Lowe's Distribution Center to open in New Caney industrial park in 2021. Amazon considering New Caney delivery station.