Fort Bend County has extended its declaration of local disaster for public health emergency through June 10.
This 3-2 vote occurred at the regular May 26 Commissioners Court meeting. This declaration was first established
March 12 in response to the coronavirus
and was set
to expire May 31.
The county's public health emergency declaration is separate from County Judge KP George's stay-home order,
which expired April 30
.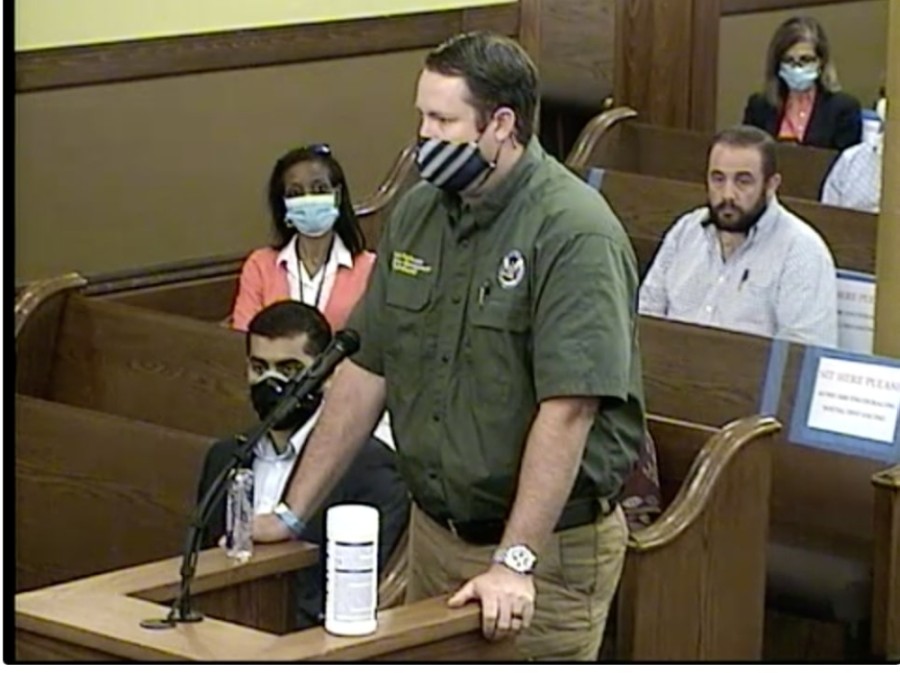 The primary reason for extending the local declaration is to obtain funding from federal and state sources, said George and Mark Flathouse, the county's fire marshal and emergency management coordinator.
Precinct 1 Commissioner Vincent Morales and Precinct 3 Commissioner Andy Meyers, the court's two Republicans, voted against the motion to extend the declaration.
"At some point in time, we need to get back to life as normal," Meyers said.
Upon questioning from Morales and Meyers, Flathouse and County Auditor Ed Sturdivant said that under President Donald Trump's disaster declaration, the county is eligible for funding under Federal Emergency Management Agency public assistance and emergency protective measures without a local disaster declaration in place.
Flathouse added that the state is following FEMA's guidelines, and the county will likely receive reimbursements for COVID-19 emergency expenses. He said it is possible that there are funding sources available only if the county is under an emergency declaration, and he is still researching those options.
"The specific criteria that you enjoy for the county with doing the disaster declaration is the ability to transact business under the judge's signature rather than the approval of the court," Sturdivant said.
County-run testing site changes
Morales said he has observed little activity at two drive-thru, county-run COVID-19 testing sites in Sugar Land and Richmond and questioned whether these testing sites were the best use of the county's funds.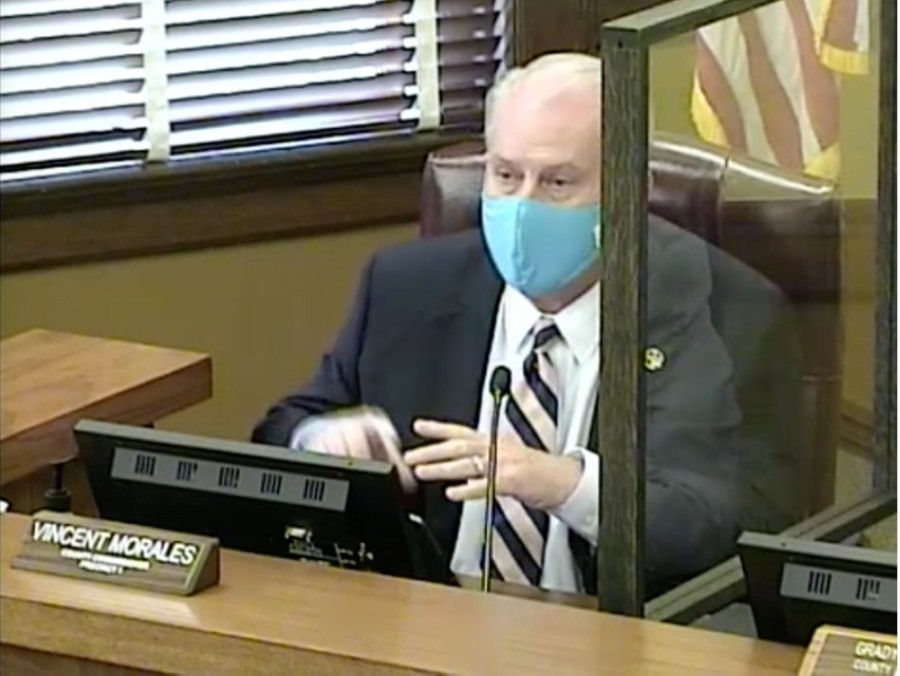 He acknowledged some residents are uninsured and need somewhere to be tested but said many other residents are going to private testing sites where health insurance providers are offering no co-pays for testing.
Jacquelyn Minter, Fort Bend County Health and Human Services Department director and local health authority, said the four county-run testing sites have the capability to administer a total of 1,000 tests per day. She said the county is looking to transition to mobile testing sites to adjust to the trend that Morales observed.
"We're looking at mobile sites because that way, we can be in the areas where people will need testing. .... We don't have to necessarily be at these fixed sites," Minter said, "So you're absolutely right, and that is something that we're looking at to transition."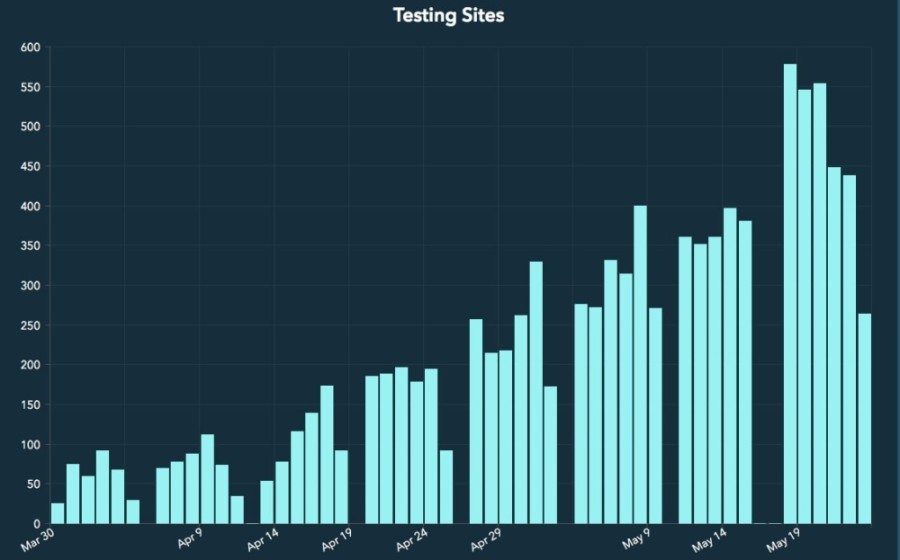 According to data available 3:50 p.m. May 26 on the county's COVID-19 impact dashboard
, Fort Bend County has performed a total 10,477 tests at county-run testing sites between March 30-May 23.
The highest number of tests performed in a day was May 18, with 578 tests administered. All four county-run testing sites were
operating as of May 8.
The county did not note whether that testing figure includes diagnostic tests, antibody tests or both.
Of the 1,732 confirmed positive COVID-19 cases since the beginning of the pandemic,
the county reports
508 have recovered and 41 have died. The active case count is 1,183.