After a delayed January start, demolition officially began April 22 for the southbound bridge along Loop 610 over Brays Bayou in southwest Houston. The anticipated completion date is in February 2024, according to Danny Perez, Texas Department of Transportation public information officer.
What happened: The bridge was built in 1964 and is structurally deficient, according to TxDOT.
What they're saying: "We are certainly aware that closures are not ideal for the traveling public. However, we are working diligently to minimize the impacts on the traveling public, and our goal is to get this project done as quickly as possible," Perez said.
What to expect: The bridge demolition is split into three phases. The Loop 610 southbound exit ramp to North and South Braeswood Boulevard will be closed during two of the phases to "help with traffic flow on the feeder road," Perez said.
Phase 1: five months, estimated April-September
Loop 610 southbound exit ramp closed
Two left lanes closed over the bridge
Only one lane of traffic will be open to cross the bridge.
Phase 2: three months, estimated October-December
Loop 610 southbound exit ramp closed
Work is focused on the west side of the bridge.
Only one right lane will be closed.
Phase 3: two months, estimated January-February
Loop 610 southbound exit ramp periodically closed during various nights and weekends to complete paving
One right lane will remain closed, but there will also be periodic nighttime and weekend closures of additional lanes.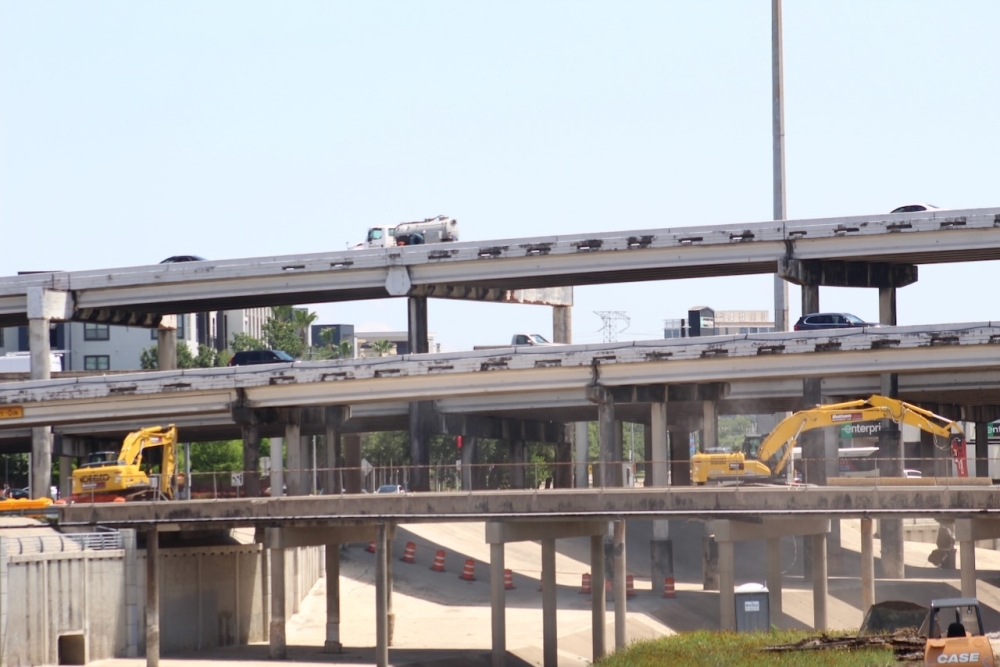 The details: During Phase 1, anticipated to last from April-September, the Loop 610 southbound exit ramp to North and South Braeswood will be closed. TxDOT officials said closing the southbound exit ramp would also be considered for Phase 2 of the project.
The goal: Improvements with the newly constructed bridge include lengthening the width of the lanes from 11 feet to 12 feet.
adding shoulders
adding six-foot-wide sidewalks
TxDOT officials also mentioned the timeline is subject to change, saying this was the best information the organization could provide at the time. More information on the closures can be found at www.houstontranstar.org.