Mayor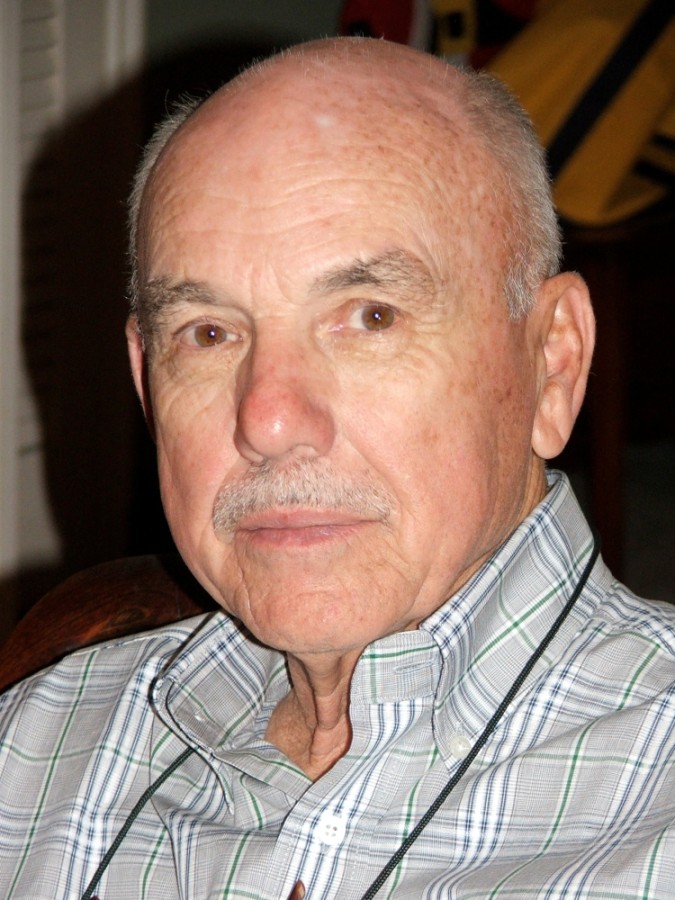 Bob Warters
Occupation: Registered Professional Engineer (inactive), Retired Vice President of Brown & Root, Retired Navy Commander (submarines)
Experience: Governmental/Civic: As a longtime resident and Council member, I understand the challenges our community faces and the inter-workings of our government and I have the experience to tackle the critical issues. I have served on Nassau Bay's Tax Increment Reinvestment Zone, Economic Development Corporation, Street, Infrastructure, Board of Adjustment Committees, and several adhoc committees. I currently serve as a board member at St. Thomas the Apostle School.Engineering/Infrastructure: As an engineer with 22 years of infrastructure experience, I will identify necessary infrastructure repairs/upgrades and formulate effective solutions to protect neighbors'homes and improve our community. As VP of Brown & Root's Civil Engineering and Construction Management Department, I designed and managed the construction of municipal roads, bridges,sewage treatment and collection systems, water treatment and distribution systems, storm drainage,reservoirs and marine facilities.Business/Financial: As VP of Brown & Root, I was responsible for the business aspects of the department that had over $50 million in annual revenue and at times over 500 employees.
What is the most important issue facing Nassau Bay, and how would you address it as mayor?
BW: The greatest problem facing Nassau Bay is flooding. We are impacted by the flow of Clear Creek after it passes under the Egret Bay bridge. The water coming down Clear Creek needs to be partially redirected via an additional channel under Egret Bay or the current channel needs to be widened and deepened. This will require working with the Corps of Engineers, the Harris County and Galveston County Flood Control Districts, and our state and county elected officials. As a registered engineer(inactive) with 22 years of municipal infrastructure experience and longtime Council member, I have the necessary experience.
What can Nassau Bay do to prepare for the expansion Houston Methodist Clear Lake Hospital, which is displacing local businesses?
BW: The continued development of a first class hospital system in Nassau Bay will provide the services and employment to continue to make Nassau Bay the center of the Clear Lake community. When theexpansion is complete, the hospital will employ more people than NASA. This will bring many relatively high paid individuals into the city every day, increasing the demand for and value of ourhomes and bringing more customers into our commercial businesses. This will more than compensate for the taxes we lose from the displaced businesses, which the city is actively working to relocate within our community.
What do you bring to the table that your opponents do not?
BW: I bring the management, judgment, and technical experience that Nassau Bay needs. I oversaw thelargest civil engineering group in the Houston area for many years, and I am a registered professionalengineer (inactive) with three engineering degrees and experience designing and managing theconstruction of municipal roads, sewage treatment and collection systems, water treatment anddistribution systems, storm drainage and reservoir facilities. Having served on City Council for 9 yearsand the city's infrastructure committee for many years, I understand the problems our city is facingand how to work with the government agencies to solve those problems.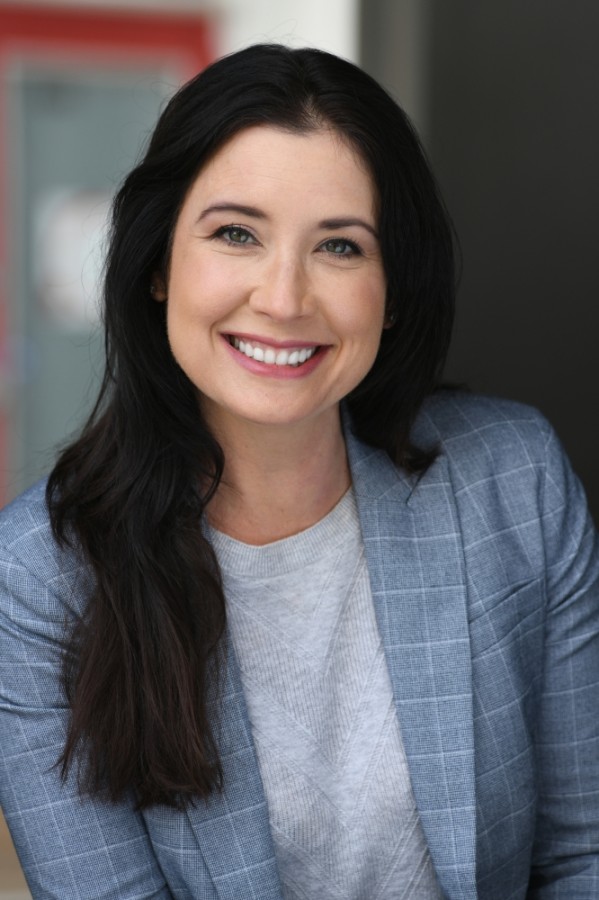 Ashley Graves
Occupation: Realtor
Experience: Current member of the City Council, current member of Nassau Bay Tax Increment Reinvestment Zone Board, current appointee to H-GAC, member of Harris County Mayors and Councils Association, participated in multiple ride-alongs with Nassau Bay PD, former member of Nassau Bay Board of Adjustment, former member of the Parks Committee, Host on Nassau Bay Television, current member of CANBE--Community Association for Nassau Bay Enhancement, served on multiple Nassau Bay Task Forces, attendee of multiple Texas Municipal League Conferences, graduate of the inaugural class of NB 101, local Realtor for over 15 years, graduate of Texas Realtors, Leadership Program, current member of HAR Bay Area Political Affairs Advisory Leadership
What is the most important issue facing Nassau Bay, and how would you address it as mayor?
AG: As we face the challenges of public safety, flood mitigation, and updating aging infrastructure, maintaining strong property values is most important to obtaining the vital funds we need to survive as a city. I was proud to vote with Council in passing a substantial increase in police funding and look forward to the updating of infrastructure beginning 2021. As mayor, I will continue to support our PD, ensure Nassau Bay has a strong voice in regional flood mitigation that, oversee fiscal responsibility in updating our 30 miles of infrastructure, and collaborate with our non-profit businesses to bring in more cultural amenities.
What can Nassau Bay do to prepare for the expansion Houston Methodist Clear Lake Hospital, which is displacing local businesses?
AG: As a local Realtor, I am and will continue working to relocate specific businesses within our community, meeting with business owners and leasing agents. Preserving historic restaurants and desired retail for our residents is the goal. In my meetings with Dan Newman, CEO of Methodist Clear Lake, I have discussed ways to help Nassau Bay residents understand the positives of the expansion (increased tax revenue and property value) as well as collaborative ideas on how Nassau Bay can partner with Methodist to bring in cultural amenities such as a library, museum or auditorium that would benefit the entire community.
What do you bring to the table that your opponents do not?
AG: My passion is serving our community by creating partnerships to enhance the quality of life in Nassau Bay while modernizing city services and infrastructure. I have built strong relationships by going above and beyond to meet with local & state officials, organizations, and businesses, ensuring a collaboration ahead of any crisis in our region. My profession and experience bring skilled negotiations that will formulate win-wins for creating future value in Nassau Bay with a forward focus for our incomparable city.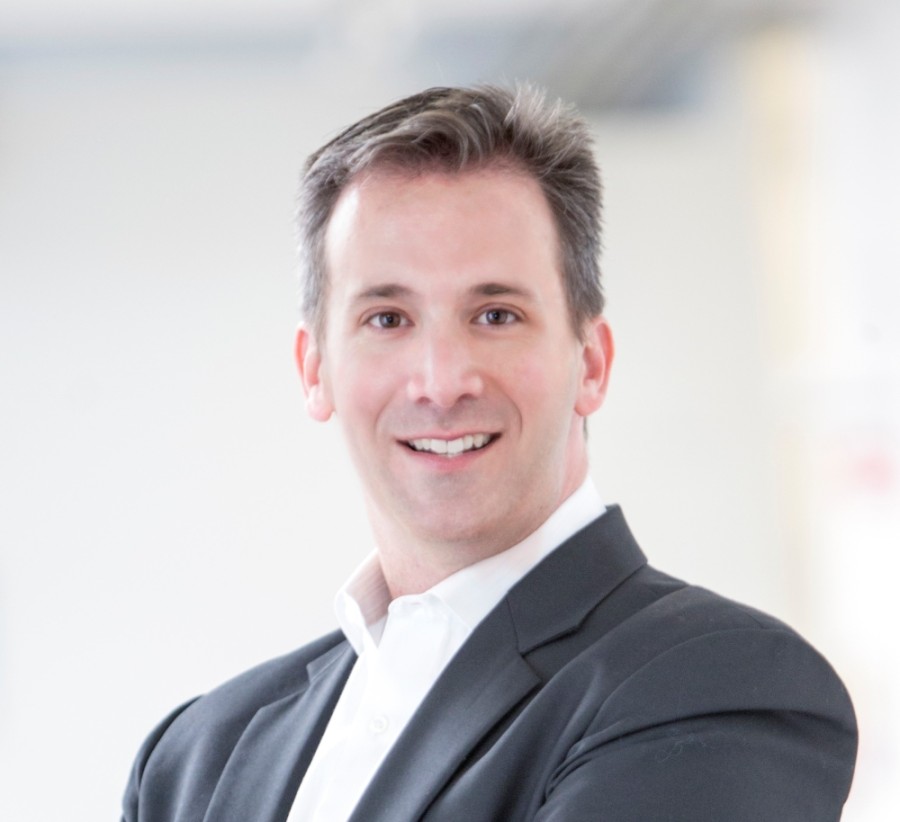 Jonathan Amdur
Occupation: Lawyer/Business Owner
Experience: Civic Service: Since moving to Nassau Bay in 2006, I have volunteered in some meaningful capacity every year. I started with the Fire Department in 2006, where I remained an after-hours responder (nights, weekends) into 2011. In 2008, I volunteered to serve on the NBVFD Hurricane Ike Ride-out Crew, where we remained on duty to ride out the hurricane and then rebuild the City. Worked with the NBPD, Public Works, and the mayor and manager to get the City back up and running. During my time with the Fire Department, in addition to regular (weekly) training in emergency services, I also attained the following certifications from the FEMA Emergency Management Institute: IS-100, IS-200, IS-700, IS-800 (Incident Command and Response). In 2011, I was elected to my first two-year term on Council. In my eight years on Council, I served on several ad hoc committees and task forces, including Biggert-Waters (National Flood Insurance Reform Act), Emergency Services, and Bay Area CVB. From 2011 to 2019, I served as either the Delegate (2013-2017) or Alternate Delegate (2011-13, 2017-19) for NB to the Houston-Galveston Area Council. I stepped down from the Council seat I held after eight years due to term limits. I am the only candidate in this race who served on Council and who never accepted compensation for that service. Legal/Business: I own a small law firm, and spend approximately half of my time practicing law and half running the business (budgeting, marketing, client relations, managing personnel, etc.). In addition, I serve on the Legal Board of Advisors for a start-up tech company. Before moving to Nassau Bay, I served as an Assistant District Attorney for Dallas County, where I worked closely with peace officers (police) to investigate and prosecute major crimes. To supplement my government salary, I also taught government classes at a local community college (Richland College) as an adjunct instructor. During my time on Council, I served as an officer of the Nassau Bay Economic Development Corporation (Vice-President, 2013-2019; Treasurer, 2011-2013) as well as the Nassau Bay Redevelopment Authority and Tax Increment Reinvestment Zone (TIRZ) Board (Treasurer, 2011-2019).
What is the most important issue facing Nassau Bay, and how would you address it as mayor?
JA: Flooding's frequently cited as Nassau Bay's most important issue. But to the resident who was robbed at gunpoint, the rising crime is most important; to the resident on a fixed income who is worried about high taxes, it's the City's over-dependence on residential property taxes for revenue; etc. Every issue important to NB residents merits acknowledgement. My top priority is public safety, closely followed by fiscal well-being, and infrastructure; all factor into our quality of life. In my website, www.amdur4mayor.com, I address how I would approach each. Our community deserves a mayor who'll work tirelessly to promote an improved quality of life.
What can Nassau Bay do to prepare for the expansion Houston Methodist Clear Lake Hospital, which is displacing local businesses?
JA: The mayor and city manager should be in regular contact with Methodist Clear Lake to try to work together to build a partnership that would benefit everyone. Dan Newman, the hospital CEO, wants to have a partnership with the City. Of course it's his job to serve the interests of Methodist, but where we can collaborate to reach agreements that will benefit both the City and the hospital, we should. Ultimately, the expansion of the hospital will bring improved medical services, jobs, and increased retail consumers to the area: that can be a good thing for Nassau Bay.
What do you bring to the table that your opponents do not?
JA: Unparalleled knowledge in law, law enforcement, and emergency management; Unparalleled experience leading in economic development; Experience: I am one of two candidates who served on Council for enough time to have the depth of knowledge of major City issues needed to effectively lead; Pragmatism: I am both pragmatic about the changes facing NB, as well as the limits of what changes we can implement; Innovation: I'm the only candidate who has assembled a "cabinet" of experts to advise on major areas of concern to foster innovation; Perspective: I'm able to focus on details without losing sight of the big picture.