If the blue skies and light breeze May 1 were not enough to beckon people outdoors, the opening of restaurants and shops might have done the trick.
After being cleared out as people stayed home or used to-go options through the coronavirus pandemic, parking lots in McKinney were fuller than they had been over the past few weeks, as people used the slabs of concrete for their intended purpose: parking, and then venturing into a restaurant or store.
At the McKinney Square, Layered had tables spaced out between parties to meet the state-mandated limit of 25% occupancy. Before reopening May 1, owner Nir Sela has completely closed the restaurant, even to pickup and takeout orders, he said.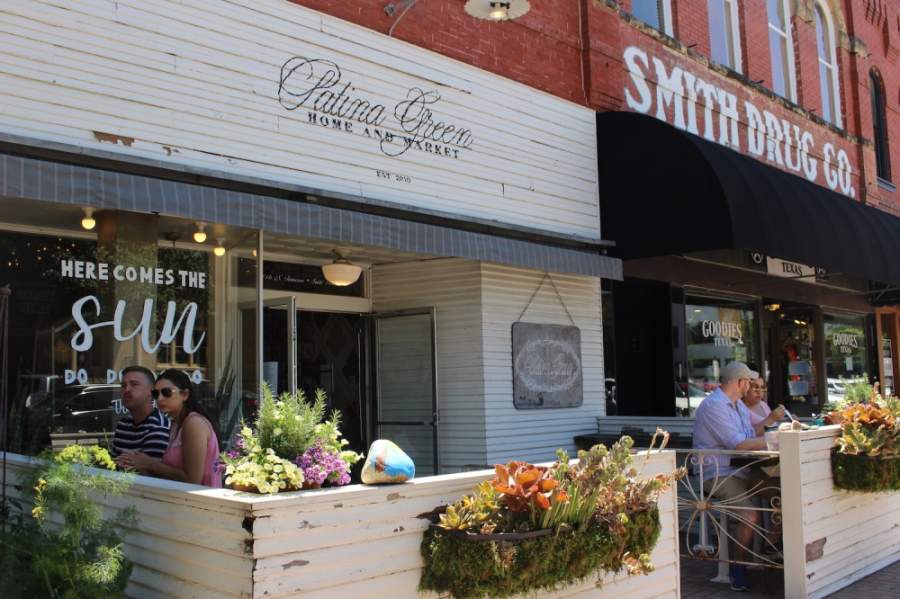 But reopening posed another challenge, he said, as several of his employees were unwilling to come back to work. Sela had to hire and train new employees in time for the May 1 reopening, he said.
Customer traffic in Layered had been slow through Friday afternoon, Sela said.
"But what is that compared to? Nothing. So we'll take it," he said.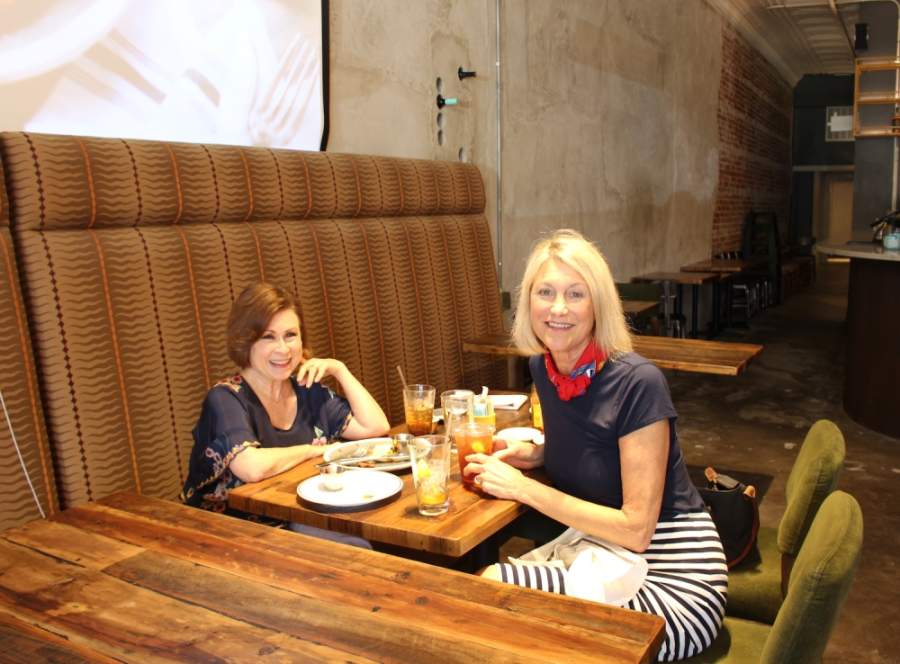 Pamela McCarty and Pat McClain were having a meal together at Layered and said they had plans to spend the day shopping in downtown McKinney.
"There are a lot of businesses that are suffering," McCarty said.
"If businesses have their doors open, we are handing them some money," McClain added.
Dorie Helsely, the owner of Cotton Heart in McKinney, said her clothing boutique had seen a steady amount of people through its doors.
"I have no complaints," she said. "It's been busy."
Willow House, another boutique down the street, could only allow 15 people in at a time, owner Kerrie Turner said. The shop had been hovering around that amount for most of the morning, she said.
Rhonda and Ava Valenzuela said the opportunity to come shopping in McKinney was an opportunity to break up their routine.
"It's just nice to get out," Rhonda said. "We thought everybody would be wearing masks, but they're really not. It's like we're all going back to normal."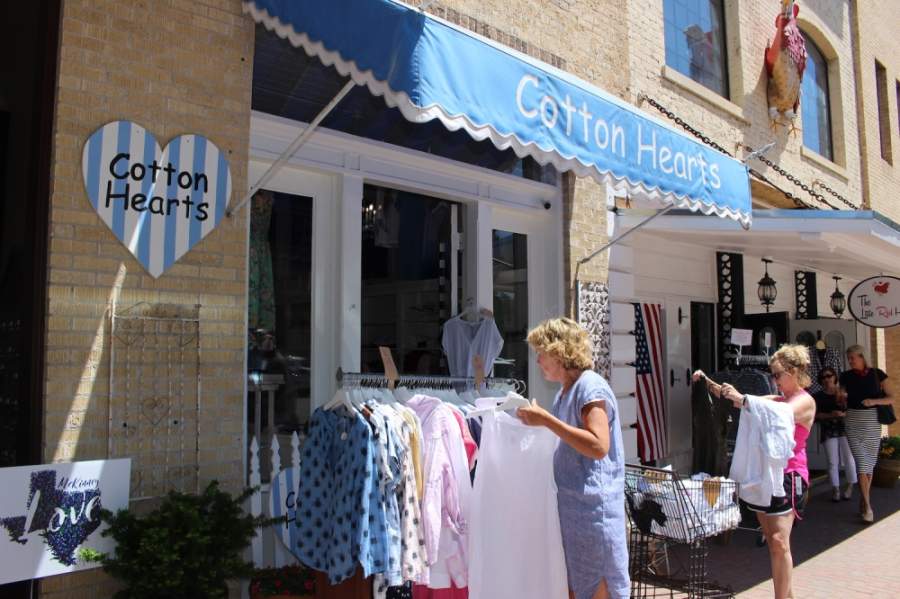 The weather May 1 was nice enough for patio seating, and many McKinney restaurants, such as Patina Green, The Celt Irish Pub and Square Burger, were taking advantage of that.
Bill Smith, the owner of Bill Smith's Cafe, had not set up his restaurant's patio for May 1 but was planning to do so later if the weather continued to cooperate, he said.
His priority Friday was having as many of his employees come back to work as possible, he said.
Dining-in business that morning had been so-so, he said.
"People are still doing a lot of takeout and pickup orders," he said.
The cafe had plenty of available seating, boasting several dining rooms to accommodate guests and still meet the 25% occupancy requirement.
Estelle Sanders and her daughter, Kay Hefner, said they regularly have Bill Smith's Cafe for lunch, and were there the first day it reopened. Both are immunocompromised, with Hefner having beat cancer about a year ago. They have to take care when they go out, but both thought it was important to be at Bill Smith's in person, they said.
"This place is family," Sanders said.