In the days following the March 12 opening of Delhi 6 Indian Kitchen & Bar, the eatery's owner, VJ Jain, was blown away by the steady trail of people who came through the door, excited to try out the new restaurant.
"When we opened, I was not expecting this kind of a crowd," Jain said. "These are the things that actually make you emotional—everybody coming together and liking your food."
Jain's said his brother AJ is living out his passion in the kitchen by cooking traditional Indian dishes with fresh, healthy ingredients.
"In those first few days, the customers would come up and say, 'I am so full, I cannot walk. We loved it so much.' That's a blessing," Jain said. "This is a big part of the culture, you know? When somebody comes, we feed them. It's a blessing to fill somebody's stomach with food they enjoy."
The new restaurant opened just a few days before local cases of the novel coronavirus started to emerge, leading state and local officials to
temporarily ban all restaurant dine-in services
in an effort to slow the spread of the disease.
Since then, Delhi 6 has started providing to-go and curbside pickup orders. Customers are also able to order home delivery through Uber Eats.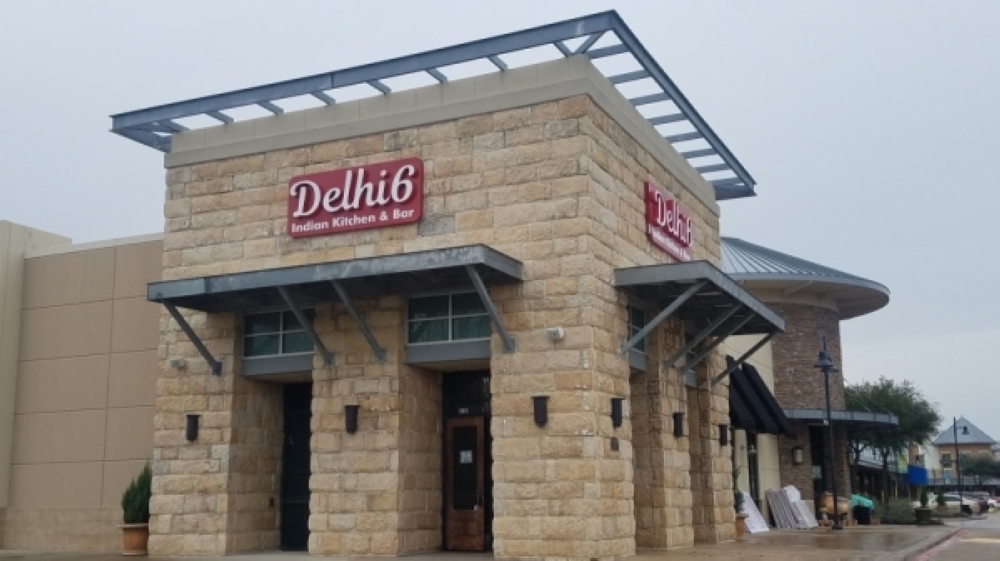 "All of our delivery orders are sealed, so nobody can tamper with them," Jain said. "That way, our customers can be comforted that the food is safe and secure when that seal is still intact."
Jain said that despite facing a rough set of circumstances, his family is happy they chose to open in Highland Village.
"People have been so encouraging," he said. "Customers have been saying, 'Hang in there. We are with you. Don't go anywhere.'"
Coming from a retail background, Jain said he feels deeply for community members who are struggling financially because of how the coronavirus has affected businesses near and far.
"The bills don't ever stop. I know that for a fact," he said.
Though the restaurant is facing its own financial challenges, Jain and his family are doing what they can to help the community. Anyone in need of food can call the restaurant and ask for a Happy Meal Box, Jain said.
"They just have to call and say they need a Happy Meal Box. They don't have to say anything else," Jain said. "No questions asked. And we will give them some fresh food free of charge. When they arrive, we'll give it to them just like any other customer."
As soon as things are back to normal, Jain said he wants to expand the ways that Delhi 6 gives back to the community. When the buffet is running again, he wants to find a way to give any leftover food to people in the community who need it.
"At this point, we really need to support two things: all the local businesses and all the people who are having difficulties," Jain said. "So don't be afraid to share what you need. The community will step up for you as much as they can as a family. In fact, I've been using the word 'family' more than community because ultimately, the only way we get through this is with all of us together."
Jain said he plans to see if his landlord can offer any temporary rental assistance to his restaurant.
"When you start a new business, you put so much money in," he said. "Everything we've put in is family money—no loans, nothing. So when something like this happens, it definitely hurts. I have a responsibility for about 12 families because these are my people in the kitchen."
Though he said he is under some stress right now, Jain said he is comforted by the community's willingness to support the restaurant by ordering takeout.
"This is definitely a tough time, but it's not permanent. The community will get through this together."