Learn more about the candidates running for Lewisville City Council Place 3 ahead of the May 6 election.
Early voting will occur from April 24-May 2
.
Read the Q&A's with each candidate below. Candidates were asked to keep responses under 75 words, answer the question provided and avoid attacking opponents. Answers may have been edited or cut to adhere to those guidelines, or for style and clarity.
* indicates incumbent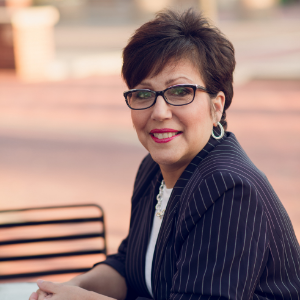 Ronni Cade*
Experience: Lewisville City Council 1994-98; North Texas Central [Council of Governments] Regional Conservation Council; National League of Cities; Women in Municipal Government; Firehouse Fixin's host; Lewisville Fire Department reserve; Denton County Community Planning Committee on Crime; Denton County Health Advisory Board; [Tax Increment Reinvestment Zone] 2 & TIRZ 4 boards; Animal Services Board; Parks & Library Development Corp.; Lewisville Fire Prevention & Emergency Medical Services; Lewisville Crime Control/Prevention District; Public Housing Finance Corp.; Lewisville City Council Place 3 incumbent
Occupation: small-business owner of a construction estimating company for 30 years, now retired
Why are you running for office?
Lewisville is experiencing substantial growth, and I want to ensure sustainable economic development to support that growth while maintaining a low tax rate for our residents. Having been raised here gives me a unique perspective and understanding that sets me apart in the Place 3 race. I have 30-plus years of proven leadership and experience in our city and the passion that will bring us forward without losing our past and traditions that make Lewisville.
What are the biggest challenges facing the city?
The attempt by the state to strip cities of local control. [House Bill] 2127, [Senate Bill] 814, HB 3921, and SB 1787, erode local control. These bills have far reaching consequences, stripping cities of the ability to have ordinances designed to protect citizens and restricting local control over zoning regulations. HB 5089 and HB 4072 reallocate local sales and use tax. The city of Lewisville will lose at least $15 million.
If elected, what would be your top priorities?
Senior housing; redevelopment of the mall area and the Business 121 corridor; aging city infrastructure and facilities; employee recruitment and retention.
What are some new ideas or programs you would like the city to explore?
A Lewisville Senior Navigation Program. This program would navigate senior citizens through the maze of paperwork in finding resources available and then coordinate a streamlined process by which to obtain those resources, acting very much like a hub.
Wilfred Ignace Jr.
More Information: The questionnaire was not returned by the deadline.