*indicates incumbent
City Council, Place 5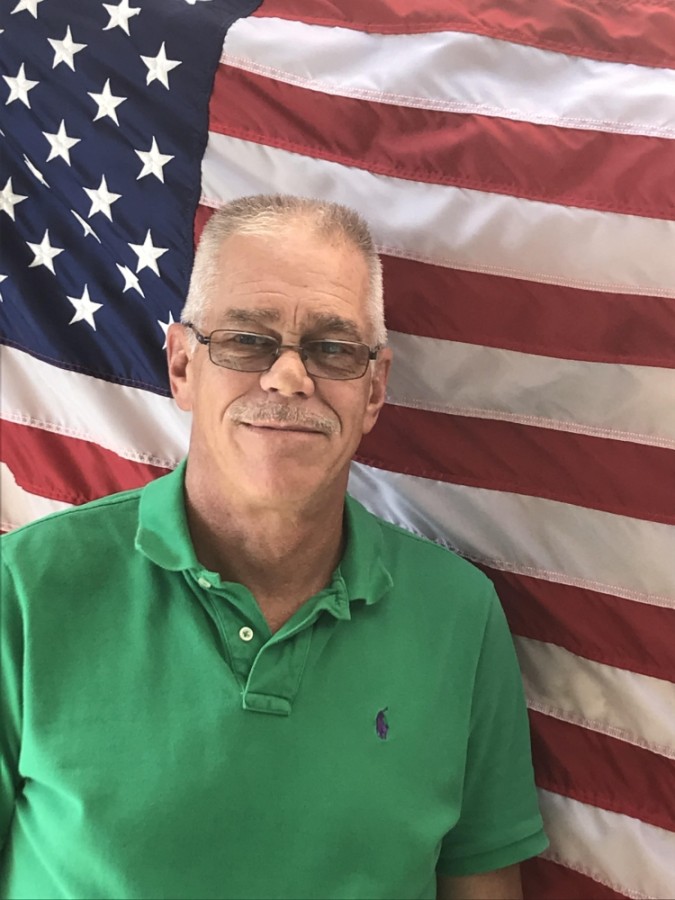 Stephen G. Humenesky
Occupation: retired; former New York City firefighter
Why did you decide to run for office?
SH: Public service, to me, means working hard to make our community a better, safer and more desirable place to live and raise a family. I decided I could best serve Keller and achieve those goals by having a seat on City Council and bringing my voice and the voice of the residents to the table. My belief is that one should be involved in the community and one should offer their experience where they can best be used. This position on City Council deserves one's full attendance and attention to all meetings and special meetings. It is a disservice to the city and its residents to absence one's self from meetings or attend by phoning it in.
What experience do you think prepares you to serve on City Council?
SH: For over seven years, I served on the Uniformed Firefighters Executive Board, an elected 10-member body representing the 10,000 firefighters in New York City. We were responsible for negotiating contracts with the city of New York as well as serving on a committee that oversaw the pension fund to ensure it remained solvent. The board was also responsible for the funding of and the administration of two separate security benefits funds. These funds provided specific benefits for our members. Contracts with providers were negotiated solely with the executive board. All of these things require the ability to work together as a group for the betterment of everyone and to solve problems by listening to every idea and considering the effects.
What is the biggest issue facing Keller today?
SH: The No. 1 issue facing our city is the division between our residents whenever the subject of any development comes before the city. If elected, I would hold town hall-type meetings, separate from council meetings, so residents can have their opinions heard in a more open forum. Too often, social media, emails and text messages take the place of in-person meetings where questions can be asked and answered, rumors can be verified or dispelled and true concerns can be voiced. Only through an open dialogue and an open mind where every aspect of an issue can be presented can we all learn what can be done to satisfy the residents' concerns balanced against the city's needs.
What are the city's top infrastructure- and transportation-related concerns?
SH: Traffic in the entire metroplex is on the rise, and it only looks as if it will continue to cause problems for us well into the future. As more and larger companies move to the area, traffic will hinder our way of life and our lifestyle. It is not only the growth and development here in Keller but our surrounding communities as well. The expansion of the DFW area continues to grow further and wider than current roadways can handle. There is no short-term answer to this other than the city must continue to maintain our roadways and work with [the Texas Department of Transportation] to find solutions. I'm pretty sure no one living in Keller would wish to see any kind of mass transit project here as an answer to traffic problems.
What is the city's top issue related to housing and real estate?
SH: Keller is currently near build-out, so we need to be very careful with any type of development or re-development, and I don't believe we should build just to build. A major issue in our city is—and has been, for a while—density. High density versus low; lot size, home size and type; multifamily versus single-family private dwellings; all have stirred controversy among our citizens. The recently approved Center Stage project once again pit neighbor against neighbor and has led to accusations levied on both those that agreed with the project as well as those that opposed it. Again, I believe that had meetings been held and all involved kept open minds, some of the concerns could have been resolved. All residents deserve to have their opinion weighed, but we need to remember this quote from history: "A representative owes you not only his industry, but his judgement; and he betrays, instead of serving you, if he sacrifices either to your opinion."

Our commercial development also is a sticking point among our citizens, with differing opinions no matter what the development is. Too many chicken places; too many fast food places; and drive-thru options are one day no longer permitted until another comes along that seems desirable. Prime commercial real estate being taken for storage facilities and for churches lowers the tax potential other commercial properties would bring. Another issue we have is that many businesses do not want to come to Keller. Some claim we do not have the traffic count to support them and others complain of our strict development rules. I do believe our city puts great effort into attempting to draw more desirable businesses here, but we also need to realize that some corporations simply are unwilling to take a chance on opening here. Lastly on this issue, the city recently defeated a future land use plan, which had been in the works for several years and cost many thousand of dollars because no one could agree on the wording of certain provisions. Keller is and hopefully will remain a unique city in the metroplex. We offer amenities other cities don't, from our parks and trails system to our beautiful rural and farm areas to our planned communities. We have what many people look for when considering where they want to live. I will be committed to bringing every citizen's opinion, concern and ideas into any decision regarding future development with the ideal of keeping our city the jewel of the DFW area.
What else do you want voters to know?
SH: Most importantly, I have the ability to listen before forming an opinion or a response. Far too often, people only listen to respond and never really hear what's being spoken to them. I pledge that I will tell my fellow citizens what they need to know and not what they want to hear. I will work with all council members and all city staff to ensure a more civilized approach to governing our city and will always make decisions based on facts and for the good of the entire city. Since I am retired, I will devote the time this position demands and deserves. I have the desire to serve as your City Council member with the ability to fully do so. I look forward to meeting every citizen I possibly can during this campaign and hopefully earning your support.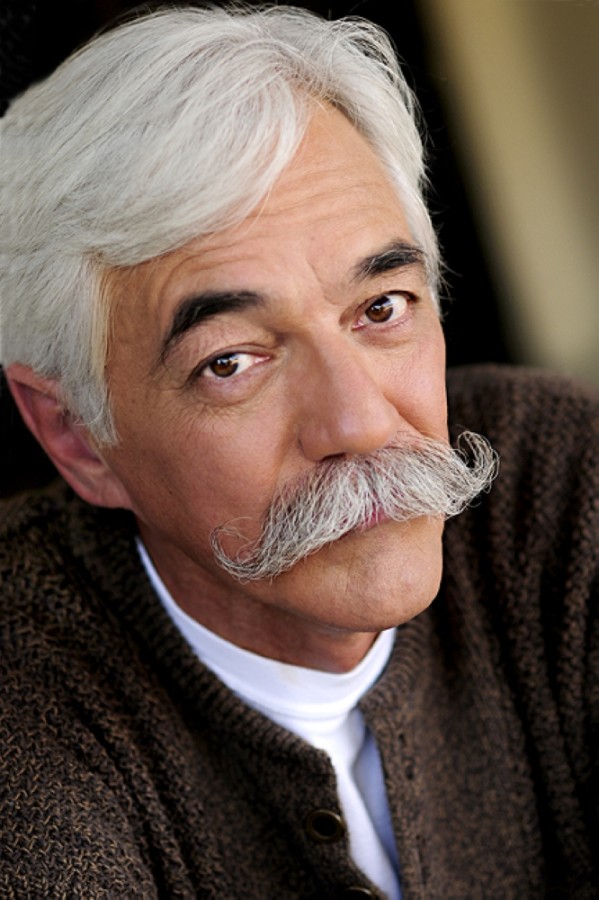 Chris Whatley*
Occupation: business owner
Why did you decide to run for office?
CW:
I currently serve Keller as your City Councilman Place 5. I have a heart for service and became involved in helping my neighbors when I saw citizens' input being ignored in City Hall. Every voice is important, and all input must be heard prior to making a decision. I'm running for re-election so I can continue to be a listening ear and represent the voice of every Keller citizen with integrity and transparency.
What experience do you think prepares you to serve on City Council?
CW:
As a native Texan and resident of Tarrant County since birth, I have witnessed first hand the incredible growth of DFW and Northeast Tarrant County in particular. There are unique challenges associated with fostering quality growth while maintaining Keller's unique charm. I served on the Keller Planning & Zoning Commission prior to being elected to City Council. As an entrepreneur since 1978, I have ran a very successful entertainment production company. My 42 years in business have taught me the importance of hard work, fiscal responsibility and personnel management. Every issue can have a positive outcome when you apply logic, common sense and integrity. I apply my business experience to my duties as your City Council representative. I come to every meeting with an open mind and a sincere desire to work with my fellow council members for the betterment of the city we all love and call home.
What is the biggest issue facing Keller today?
CW:
I think the challenge we have in front of us is Keller reaching critical mass. Keller has approximately 47,000 residents, and we're not too many years from reaching our build-out. How we build out the remaining portions of Keller will drastically impact our quality of life for decades to come. Every project has to be looked at the same way a large family sitting around the dinner table might decide what's best for everyone. City Council must listen to the input of our "family": ... the citizens and neighbors we've been elected to represent. I listened to the voice of the majority of our citizens concerning bringing more apartments into Keller and fought against this type of development. It's not all about profit. It's not all about tax base. As elected officials, we have to value the sacred trust invested in us by those who elected us to represent them. It all boils down to integrity. I will never tell our citizens one thing and then vote another. That is not transparency. That is not integrity. Our biggest issue facing Keller today? Bringing quality development to Keller with integrity and foresight. We all share this feast; let's share it wisely.
What are the city's top infrastructure- and transportation-related concerns?
CW:
Keller is not located on a major thoroughfare. We're a bedroom community. We have to balance build out with the effects—sometimes, overload—it brings on our infrastructure. We are going to see growth within Keller, but we have to be very conscientious about our infrastructure. A fiscally responsible, balanced budget is essential to supplying the necessary funds to support streets, parks, trails and first responders to maintain the superior quality of life Keller's citizens currently enjoy. Yet these services must remain available to Keller residents without increased taxation.
What is the city's top issue related to housing and real estate?
CW:
Keller residents have seen their property values continue to increase above the national average for several years now. Although this is positive in many respects and makes Keller a very desirable place to live and raise a family, it can also become burdensome, with increased appraisal values and over-taxation. As your current councilman for Place 5, I have lowered the tax rate four times and increased the homestead exemption four times while maintaining our level of city services. I will fight to keep Keller's property taxes as low as possible.
What else do you want voters to know?
CW:
Regardless of who you vote for, look for integrity and character in the people you elect to office. If you put those things paramount, everything else will work out. Your elected officials have to listen to you! We've been disappointed by politicians who promise one thing and do another. To me, that is a sign of poor integrity. I think you have to look for candidates who are going to do what they say, remain transparent and stay engaged. If you have any questions or concerns, you can call me at 817-454-7175 or email me at
[email protected]
. I encourage each of you to pay attention to your city government and stay engaged throughout the year. Your active participation will help guide your elected officials.
Editor's note: Initial responses were incorrectly attributed to candidate Chris Whatley. The story has been corrected to reflect the candidate's true responses.