*indicates incumbent
Northwest ISD board of trustees Place 5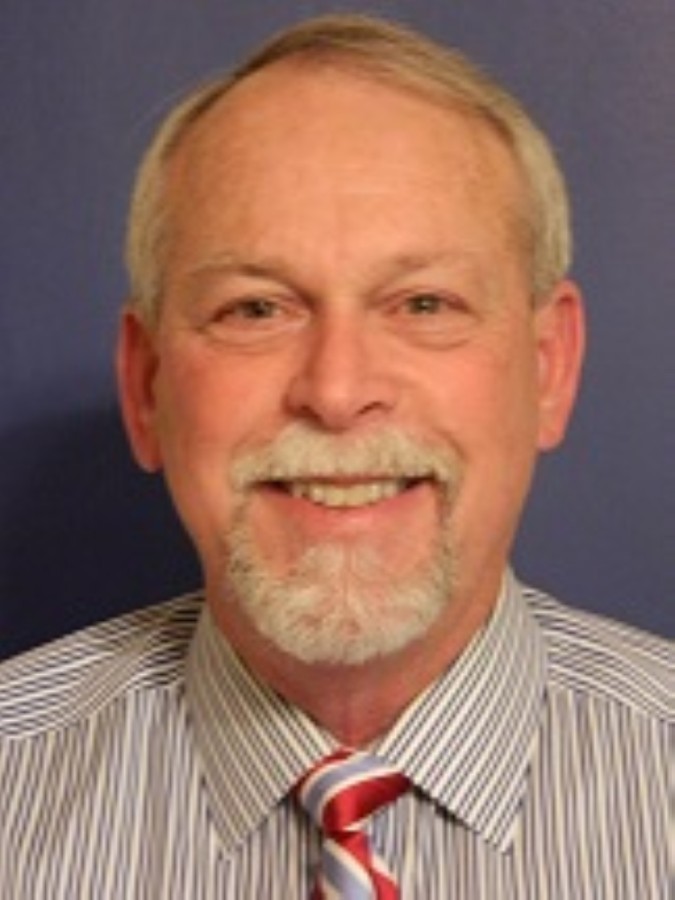 Ron Hastings*
Occupation: retired administrator
Why did you decide to run for office?
RH: Ranking of issues by importance and emphasis: I am adding one additional area that is being overlooked which is the social emotional needs of the students. I also find it hard to split band and fine arts since they are both programs vital to the development of the whole child. 1. academics; 2. social and emotional needs; 3. Ffacilities; 4. technology; 5. band and fine arts; 6. athletics; 7. vocational programs; 8. transportation.
What experience do you think prepares you to serve on the school board?
RH: Ranking of groups as a resource for information in making decisions: 1. parents and teachers; 2. administration; 3. taxpayers; 4. fellow school board members. Communication with all stakeholders is vital when making decisions.
How should Northwest ISD accommodate for the rapid growth it is seeing?
RH: Primary reason for seeking a place on the school board: continue the direction and policies of the district, at the same time looking at ways to reduce taxes.
What is the district's greatest challenge, and how will you address it?
RH: Northwest ISD is facing unprecedented growth throughout the district. I believe we need to look at offering more options that would provide skills that would allow our students to go straight into the workforce, with good paying jobs.
What else do you want voters to know?
RH: I have been married for 48-plus years. I have a one daughter and one son. My daughter is married with two children, and they attend Northwest ISD schools. She is employed at Byron Nelson High School. My son is married and has two children. They attend Birdville ISD schools, and he works in safety and security for Hurst-Euless-Bedford ISD.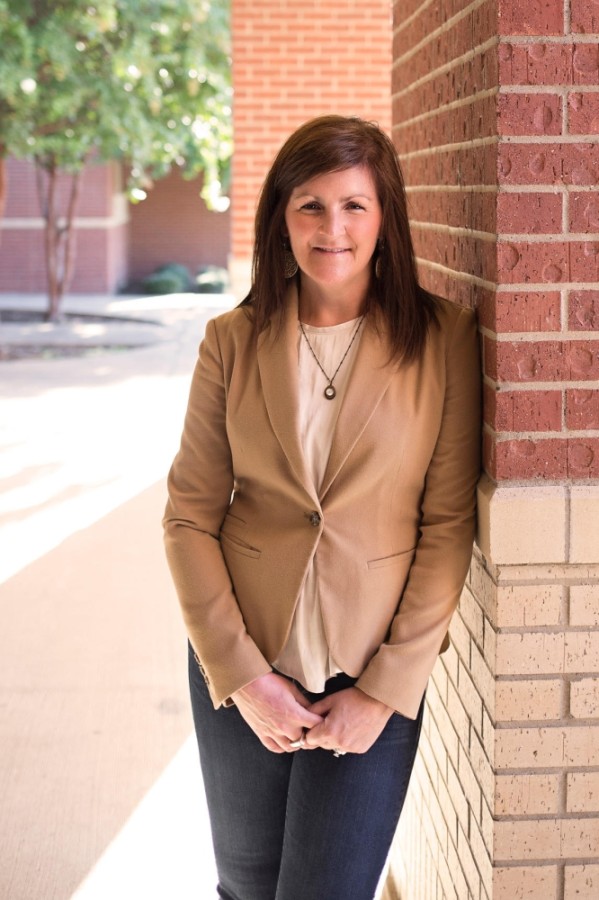 Jennifer Murphy
Occupation: higher education
Why did you decide to run for office?
JM: Educational equity for all students is something that is very important to me and what drives me to help represent this rapidly growing and changing district. Since August 2016, I have worked in the district as a substitute teacher, as a STAAR Tutor, as an AVID Tutor, and have mentored many students. All of this coupled with the various volunteer opportunities that I have taken on have motivated me to learn more and understand the current and future needs of the district. All of these experiences, combined with the specific grant-based and foundation-based work I did at Northside ISD in San Antonio made me realize that I have the capacity to serve the district in a way that is greater than I ever imagined.
What experience do you think prepares you to serve on the school board?
JM: Throughout my career, I have dedicated myself to serving the community through my daily work. With a career in non-profit and educational fundraising, I have had the opportunity to be a part of some really incredible endeavors. Some of the most rewarding work I have ever done is with the public school district I worked for in San Antonio (Northside ISD) and here in Northwest ISD. I believe that the combination of my professional experience, personal commitment to community service, and my dedication to equality for all makes me an ideal candidate for this position. Additionally, during the 2018/2019 school year, I was nominated to participate in the Leadership NISD program. This program is an academic year-long program for community stakeholders to learn in-depth about all aspects of the school district. In May 2019, I successfully "graduated" from this program and the information I learned will help me serve in a better capacity.
How should Northwest ISD accommodate for the rapid growth it is seeing?
JM: The district is currently doing a great job of trying to stay ahead of the growth curve. From the information that I have access to, the district has highly qualified individuals addressing these needs every day. What we have to continue to do is to arm these individuals with the tools they need to successfully predict growth and population issues in all corners of the district. Not only do we have to support the needs of the administration in staying ahead of the curve, we have to be willing to listen to our teachers and campus front line staff members in what the ever changing needs of the students are. With rapid growth, many new families are moving into campuses and dynamics are changing. We have to be open to the feedback received from the teachers and help them to prepare for their daily grind.
What is the district's greatest challenge, and how will you address it?
JM: Pre COVID-19, the biggest issue facing Northwest ISD was the district's rapid growth. This rapid growth is the catalyst for many other areas of need. Growth issues have to be addressed in many different ways. One way includes working with the many municipalities where district facilities are located to assess population epicenters and transportation issues that arise from the increase in population. Another way is to work with campus teachers and administrators to understand the changing needs of the students that they are serving every day. Additionally, it is important for a district to stay proactive and ahead of the curve in anticipating population numbers and working to ensure that facilities are adequate for the present and the future. Like the rest of the world, the district has been dealing with COVID since March and this is the biggest issue we face today. Obviously the health and safety of students and staff is paramount. However, we as a district need to not only be cognizant of the physical health of students and staff but the unseen, mental toll that this period in time has taken on everyone.
What else do you want voters to know?
JM: I have lived in the district for 10 years with my husband Chad, and my two children, Joshua and Noah. Chad is the Executive Director of the United States Bowling Congress (USBC) where he leads the national governing body for the sport. Joshua is currently a junior in the STEM Academy at Northwest High School and a proud member of the football and baseball teams. Noah is a 7th grader at Tidwell Middle School where he is a proud Titan football and basketball player and a member of the Mozart Orchestra. I grew up in Bloomington, Illinois. I am a graduate of the University of Nebraska-Lincoln. On any given weekend you can find our family at a bowling center or most likely watching the boys play baseball. I currently am the Director of Foundation Relations at Texas Wesleyan University and I serve as the Treasurer of the Northwest High School Baseball Booster Club.
Northwest ISD board of trustees Place 6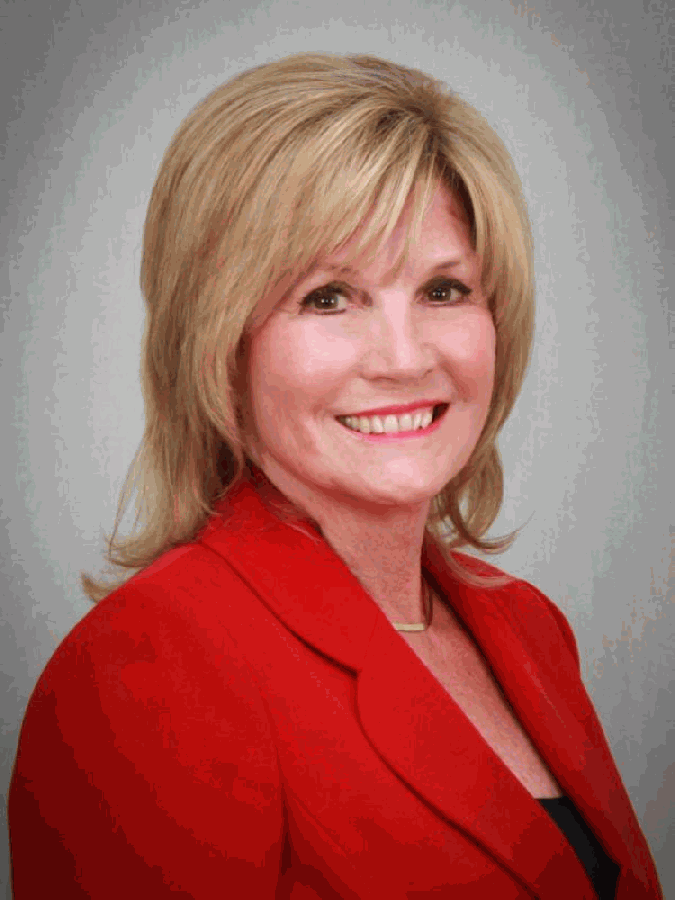 Lillian Rauch*
Occupation: retired educator
Why did you decide to run for office?
LR: I am seeking re-election to the NISD School Board Trustee 6 position, because I want to continue to contribute to the community and educational system by being a responsible steward, taking a reasoned, and researched approach to maintain, and improve the quality of the schools in NISD in a way that best serves the students, teachers, and the communities served by the district. I have been proud to serve as a member of the Northwest I.S.D. School Board in place 6 for over six years. It has been a very educational and exciting experience for me.
What experience do you think prepares you to serve on the school board?
LR: I am a retired educator and the incumbent, place 6, NISD School Board Trustee. I have over six years of experience being a school board trustee, and during that time I have completed 208 hours of continuing education for school board members through the Texas Association of Schools Boards. I worked for NISD for 13 years as a classroom teacher, Reading Recovery Teacher, ESL Teacher, STAR Teacher, District Reading Recovery Teacher Leader, and District Dyslexia Assessment Administrator. I have a Master's Degree in Curriculum and Instruction with an emphasis on reading, and a Ph.D. in Reading Education. In addition to my teaching certification, I have: Principal EC-12, English as a Second Language (PK-8), Early Childhood Education (PK-KG), Reading Recovery Teacher Training and Certification and Reading Recovery Teacher Leader Training and Certification. As a result of my experience working in the district, I am very familiar with the students, faculty, community, culture, and particular needs of Northwest I.S.D. I am also proud and honored to be serving the students, schools, and communities as a Board Member for Communities in Schools of North Texas.
How should Northwest ISD accommodate for the rapid growth it is seeing?
LR: I believe Northwest ISD is being proactive in accommodating our rapid growth by keeping ahead of the growth. This is being done by routinely consulting demographers, financial experts, and having a Long- Range Planning Committee. This committee is made up of various community members and educators, to determine what needs to be done, what is best for our students, our educators, our communities, how and when it should be done.
What is the district's greatest challenge, and how will you address it?
LR: At this time, I believe the biggest challenges for Northwest ISD are providing our students with a quality education in a safe learning environment during this pandemic, accommodating our rapid growth, unfunded legislature mandates, and decreased state funding. I would address these by being an active part of the team that is proactively addressing these issues.
What else do you want voters to know?
LR: I am not seeking re-election to the School Board Trustee 6 position in order to push a particular or personal agenda.


Jennifer Zazula
Occupation: N/A
Contact: N/A
Candidate did not respond to questionnaire.