Hearing health can have a significant effect on a patient's quality of life, said Dr. Elyssa Washburn, owner of Love To Hear Again Audiology in Grapevine.
Whereas the loss of sight can disconnect a patient from objects, the loss of hearing can create barriers between patients and the people in their lives, Washburn said.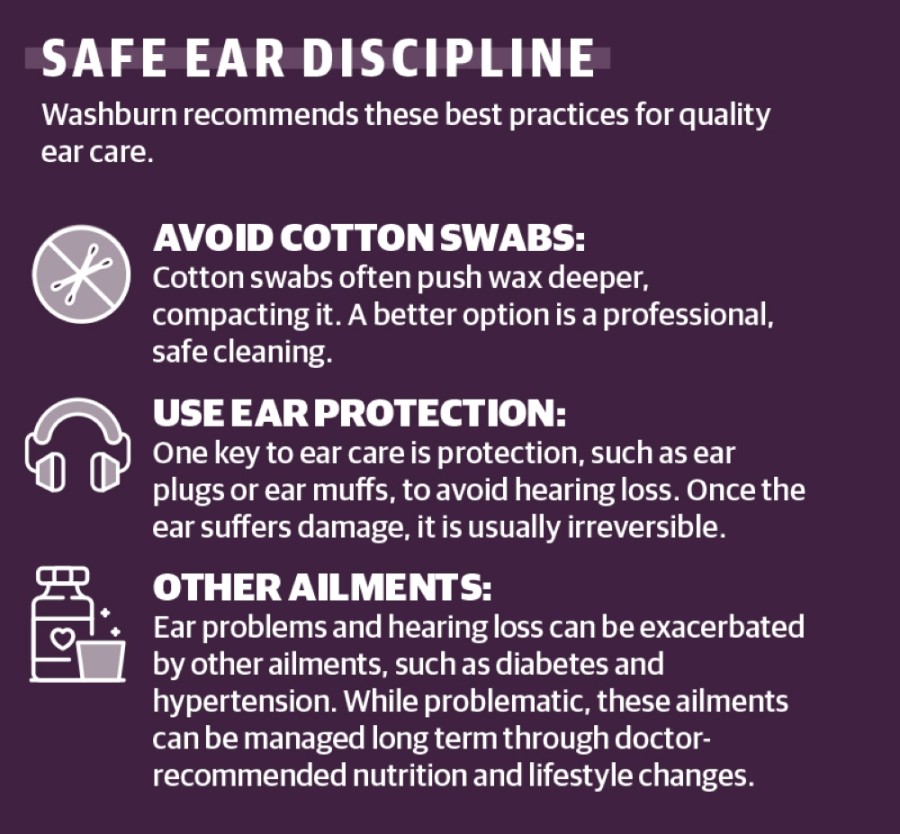 "I knew as I got older I wanted to have a career that allowed me to work closely with a primarily mature population," said Washburn, who first took over the practice in 2017. "My mother has worked in nursing homes my whole life, so growing up I would visit her at work and just felt an instant affinity for the aging folks and loved hearing their stories of life experiences and the 'golden days.' "
With a full schedule and more patients than she could accommodate, Washburn was joined at the practice by Dr. Jenna Conlin in 2018. Together the pair serve patients in the Grapevine and larger Tarrant County areas.
The practice focuses on a range of hearing problems, such as tinnitus, which is a ringing sound in the ears or head, as well as individuals who struggle to understand clearly when dealing with excess noise or large groups of people. Patients also have access to custom ear products and hearing protection, safe ear wax and debris suction removal, and certification for amplified and captioned telephones, Washburn said.
"Adding Dr. Conlin has been a true asset in order to help more people in a more timely manner, and her efforts and expertise have helped us expand to include cochlear implant & bone-anchored hearing implant services to our repertoire," Washburn said.
Patient ages have run anywhere from 2 years old to 104 years old, Washburn said. Regardless of the patient, the practice will tailor solutions for each individual case, she said. The practice also contracts with the Department of Veterans Affairs to evaluate disability status; it is part of the Community Care Network; and it acts as a donation station for unused hearing devices, which are tax deductible.
"Most commonly, we see folks who simply struggle to understand conversation clearly, whether it be over the phone, at work, listening to television or missing punch lines over the family dinner table," Washburn said. "For these majority cases, we offer all major brands, styles and price levels of hearing devices."
Love To Hear Again Audiology
1025 S. Main St., Ste. 301, Grapevine
817-722-6156
www.love2hearagain.com
Hours: Mon.-Fri. 8 a.m.-noon, 1-5 p.m.; closed Sat.-Sun
.