The evolving nature of COVID-19 continues to lead medical experts to make discoveries on the impact and behavior of the virus. Recent
research
from the American College of Cardiology suggests children who are recovering from COVID-19 could have a higher risk of suffering from cardiac damage or
myocarditis
—particularly young athletes.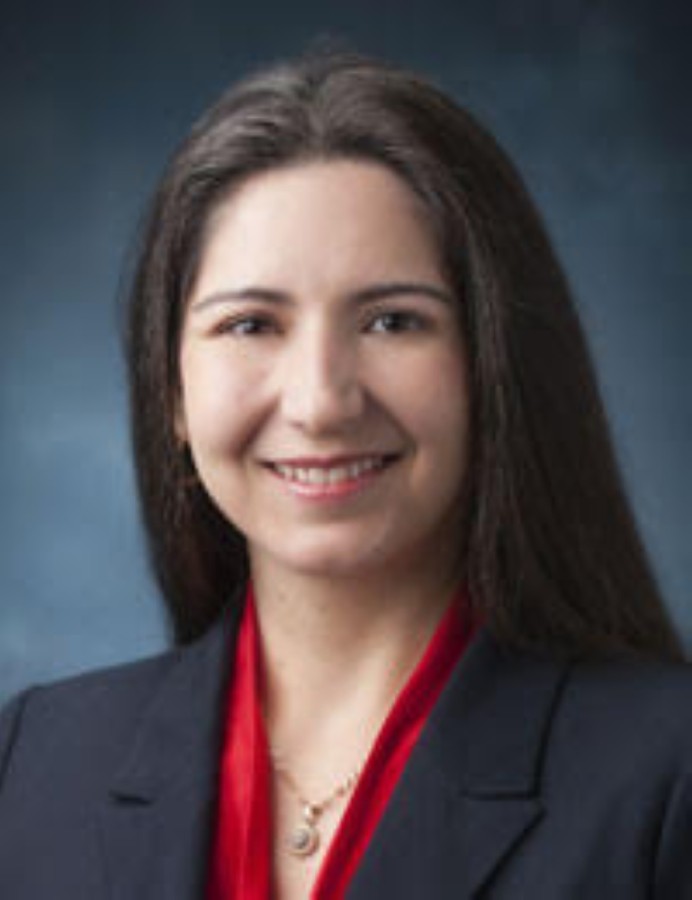 Clarisa Garcia, a pediatric cardiologist at Pediatric Cardiology Associates of Houston, a member of the Children's Health Care Network, explained what this means for children as they return to school and shares her recommendations.
The new research from the American College of Cardiology mentions children who get COVID-19 are at higher risk for some cardiac issues. Could you explain that a little bit more and what that means? And is this something new that the health community is finding out?
With COVID-19, there have been two processes that have been seen. One is called the
multisystem inflammatory syndrome
. We all know that COVID-19 causes this big inflammatory response in the body. And so in this case, it affects multiple systems, and one of the systems that can be affected is the heart. There is a similar disease process to that called
Kawasaki disease
. And in that disease, you see that the heart arteries, the coronary arteries in the heart can get dilated. And so that was the initial thing that was being seen. And then now we're starting to see some signs of inflammation in the actual muscle of the heart. And so we call that Myocarditis. So there's two different processes are MIS-C and myocarditis. And specifically, recently, we've been focusing on myocarditis because we know that that is a cause of sudden cardiac death.
Obviously, COVID-19 is completely new to us. But these two issues that arise from COVID-19, is this something new that we're seeing in children, or have they always been at a higher risk and now COVID-19 is causing it to flare up?
Myocarditis is inflammation of the heart; it can lead to dilation of the heart and dysfunction of the heart. So myocarditis has been known to be one of the leading causes of sudden cardiac death in adolescents or young athletes from different viruses before, but now we're seeing similar patterns in adolescence as far as seeing some inflammation after someone has COVID-19. And so as a field, we're on higher alert, knowing that if someone had COVID-19, there's a potential for developing myocarditis.
Research from the ACC focuses on student athletes returning to play after recovering from COVID-19. Does this issue only affect athletes then?
It can affect everybody. It can affect young and can affect old. The thing is that with exercise, we know that sometimes there's more viral replication, and sometimes there can be more disruption during exercise. The other thing is that when you're exercising and you're putting that strain on your heart, then you have a higher risk for that dysfunction to lead to an event like sudden cardiac death. You're just more in an exercise state, which is a higher-risk state than if you're not exercising.
Do parents have to immediately take their child to do a cardiology evaluation to diagnose them for myocarditis because they got COVID-19 and happen to be athletes? Or is it a case-by-case basis?
The American College of Cardiology have put out some recommendations. And we've used those recommendations as a group to come up with what we recommend. First of all, if any young person had COVID-19, they must be symptom free for 14 days before they return to activity. So that's the first step. And then once we get past that, then we kind of look at how severe the illness was to decide what next steps need to be. So dividing that into like mild or no symptoms, or moderate or severe. And depending on that, then we decided to warn you. The first recommendation we have is that you go see your pediatrician or your general practitioner for them to kind of decide whether they feel that you need further testing. And the first step is usually an electrocardiogram, which looks at the rhythm and the electricity of the heart, because that can be a screening tool for myocarditis. And also the pediatrician will listen out for things like chest pain, shortness of breath, dizziness, fatigue, those kind of things that might make them feel like there's a higher chance that something's going on with the heart.
In your expert opinion, with students going back to school, and athletic programs resuming, is there a chance we could see a higher number of athletes and students being diagnosed with myocarditis?
We think that there is a potential risk. And that's why we're wanting to like share this information with the community, because we want them to be aware that it's a potential risk. And so if their child comes to them and says, "I was exercising, and I've never felt this short of breath," or "I've never felt this kind of pain or never felt this way," that [parents] really listen and make sure they take them to be evaluated. We want to make sure people are educated to make the right decision before we find out later, and we wished people would have known this because now we've had all of these events in young healthy athletes.
We've had a bigger focus on the adolescent and the athletes, just because it's the time of the year where kids are back to school and getting back to their activities. A lot of children have also been out of their activities for so long because of the quarantine and because of school being closed that it's important because kids are just really deconditioned. And so families might say, "Well, I think you're just short of breath because you haven't worked out." But I think we really just need to listen to them and see how bad is it, maybe something else is going on.
Is myocarditis a chronic illness? Can you recover from it?
If you are diagnosed with myocarditis after having COVID-19, then you are restricted from three to six months. And that is hoping that the heart function returns to normal. And so myocarditis can be a serious illness.
Some people can completely recover. And then for some people, this becomes a chronic illness where the heart dilates and the function goes down, and we're not able to recover that function completely. It depends on the degree of dysfunction on what they need, whether it be medication or heart transplant. So it's a wide variety of outcomes with myocarditis.
As a parent or student, what are some things they can do to prevent catching COVID-19 and then potentially putting themselves at risk for myocarditis?
Definitely still try as much as possible to follow universal precautions as far as washing hands, wearing face masks, social distancing. But I think it's also a very individual decision. There's a lot of different rules based on different school districts so families kind of have to make that decision for themselves, whether their child will participate in certain activities. We look to the families to make those decisions, but then to be cautious when they're participating. As far as myocarditis, unfortunately, there really isn't something you can do to prevent if you're going to develop myocarditis. But you could possibly prevent an event from happening such as sudden death or becoming very critically ill if we're looking out for those warning signs and getting them to the proper care and treatment that they need.