Two local businesses have teamed up to help provide Colleyville first responders with immune-boosting products. On April 7
CV Local Juicery
and
DessertsRx
delivered 400 snacks and beverages to Colleyville's Police and Fire Departments and city employees free of charge.
"We are the only two organic, plant-based businesses in Colleyville, focused on disease prevention and [we] know that especially at this time the people on the front lines will benefit from our immune system-boosting product," Desserts owner Dorothy Warda said.
CV Local Juicery specializes in cold-pressed juices with vitamins, minerals and superfoods to help boost the immune system, according to a news release from the two businesses. DessertsRx offers organic plant-based desserts with superfoods, vitamins, minerals, protein and healthy fats that can be eaten for breakfast, as a snack or as a meal replacement, the release said.
On the morning of April 7 CV Local Juicery donated 200 bottles of cold-pressed juice and Desserts Rx donated 200 noCheeseCakes to the Colleyville Police and Fire Departments and City Hall.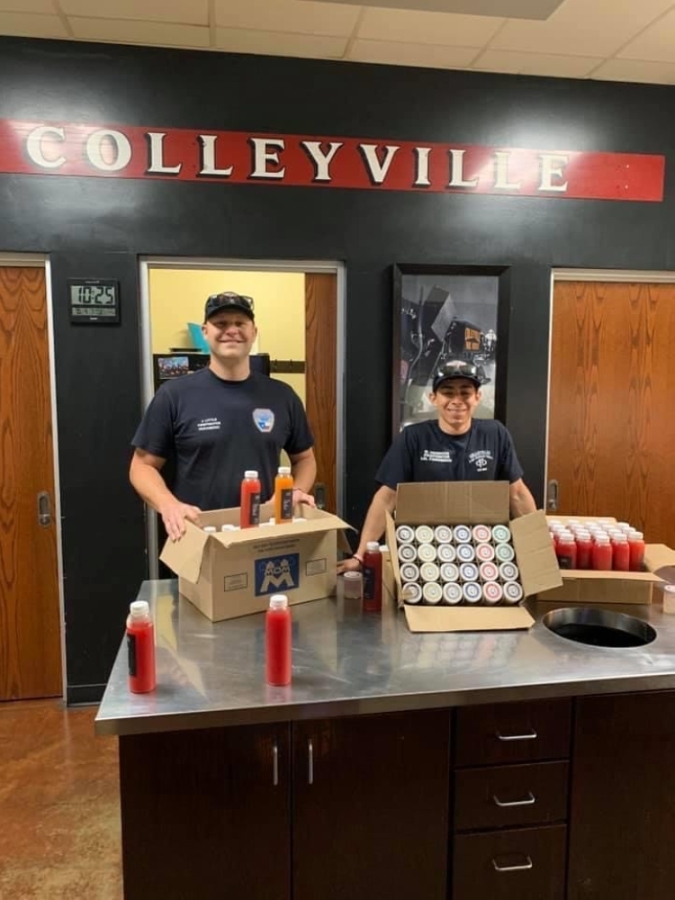 "These people, who are performing an incredibly important public service, are working under a great deal of stress," the news release said. "Now more than ever they need not just any food, but healthy and nutritious foods and beverages that will boost their immune systems and keep them in top shape to stay in the fight until the battle against this dreaded disease is finally won."
The two businesses have been working since before the spread of the new coronavirus to promote health and wellness through food, one of the owners of CV Local Juicery Kylie Ramirez said.
"We both wanted to do what we can to ensure our city's First Responders and the other workers who keep everything running are at their strongest internally, and that starts with boosting their immune systems," she said in an email.
COVID-19 should serve as a call to action for many people to help them be healthier and keep their immune systems in the best shape possible, Warda said.
"If people are not eating healthy, now is the time to consider doing so," she said in an email.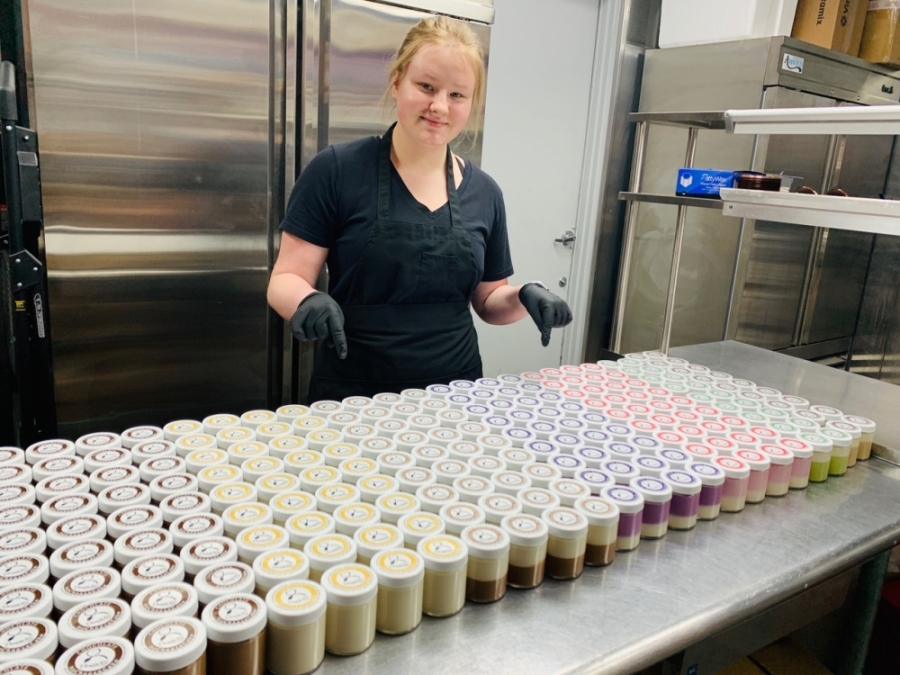 CV Local Juicery and DessertsRX have set up a GoFundMe page so the community can help contribute to future donations.
"Our goal is to enable other residents and business owners in Colleyville to support us in continuing weekly juice deliveries (at least through the month of April) to our First Responders through donations to a GoFundMe account, with the ultimate goal of expanding beyond to our surrounding neighbor cities who do so much for their citizens, as well," Ramirez said in an email.
Find the GoFundMe account by clicking
this link.