When Phyllis Lively heard from her customers that professionals in the medical field were in need of medical supplies, she knew she could not sit idly by. As the owner of Must Love Fabric in Grapevine, she recognized she was in a position to help.
"When I came across the coronavirus, I thought, 'You know what, I bet you we can make masks,'" Lively said. "Whether they're CDC-approved or not, it's something."
While her online store is active, her brick-and-mortar store has temporarily closed to encourage social distancing. However, a small group of volunteers are at the store helping Lively with her mission.
Since last week Lively and her team have assembled kits for hundreds of masks and distributed them to volunteers to sew together. She called on her group of community quilters to help make the masks from the kits assembled at the store.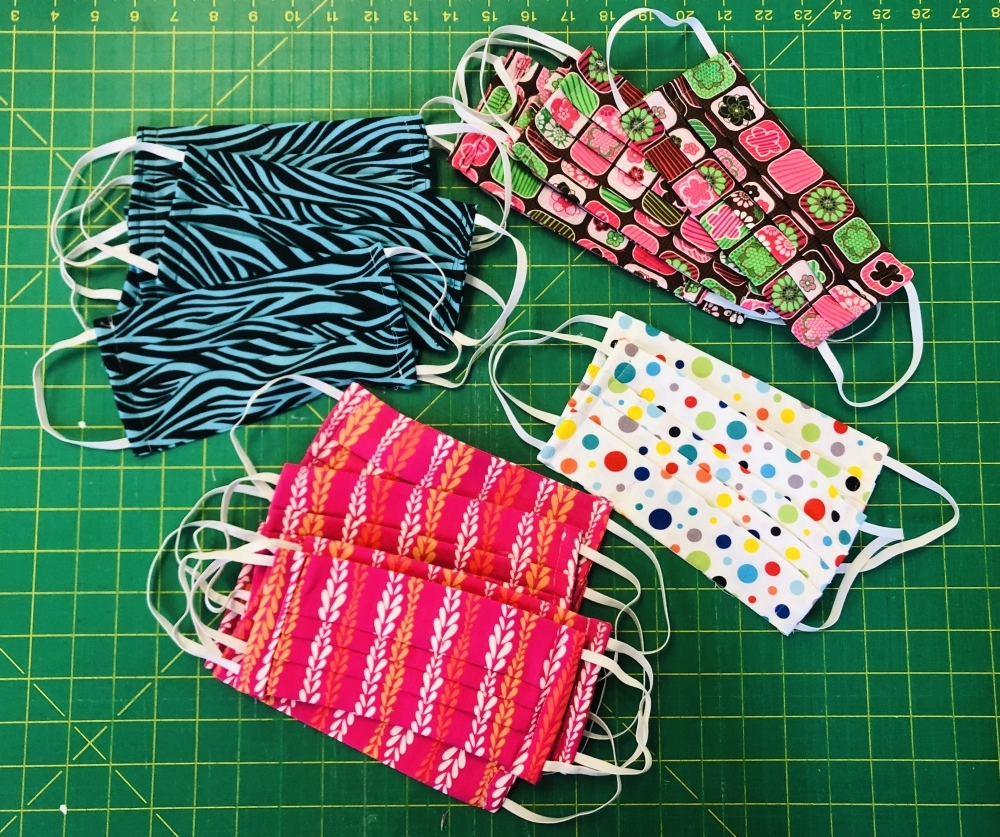 "We have a fabulous group of quilters within our community, and I knew they would want to do something to pitch in because these quilters are very generous with their time and labor," Lively said.
Lively said she has a good system in place to make the masks. Her team assembles kits that include 10 masks per bag. The quilter community then picks up the kits in a drive-thru and uses the included pattern to assemble the masks. They then bring the masks back to the store for Lively and her team to distribute to places such as medical offices and senior living facilities while also picking up more kits.
Lively noted that the masks are not suitable for immediate use. Whoever picks the masks up has to have them sterilized before they are worn.
Leslie Kleibrink is one of the volunteers spending her time assembling mask kits.
"It's just something that I can do to help those who are actually on the front line," she said.
Over the weekend she helped cut and bag 400 masks. Lively said everyone thought it would be a good head start for the upcoming week. But by 1 p.m. on March 23 the masks were gone. Kleibrink said before the week is done at least 1,000 mask kits will be made.
"It's not your grandmother's quilt store anymore," Lively said. "I just throw out an idea, and these ladies run with it."
The masks are made with 100% cotton fabric and are made to be thick. The hope is to cut down on the amount of germs the wearer is exposed to, Lively said. The masks are also intentionally made in bright colors and fun patterns, she said.
"When you wear the mask, you're kind of alluding to hope ... as opposed to all the doom and gloom," Lively said.
Must Love Fabric
1451 SH 114, Ste. 502, Grapevine
817-488-6764
www.mustlovefabric.com