Here is a breakdown of demographic and related data from Frisco.
Frisco has been ranked as one of the fastest-growing cities in Texas and even the nation over the past few years, per Census Bureau data. From 2014-19, Frisco's population grew by nearly 54%.
The largest group of residents are between ages 20-44, who account for 34% of the population.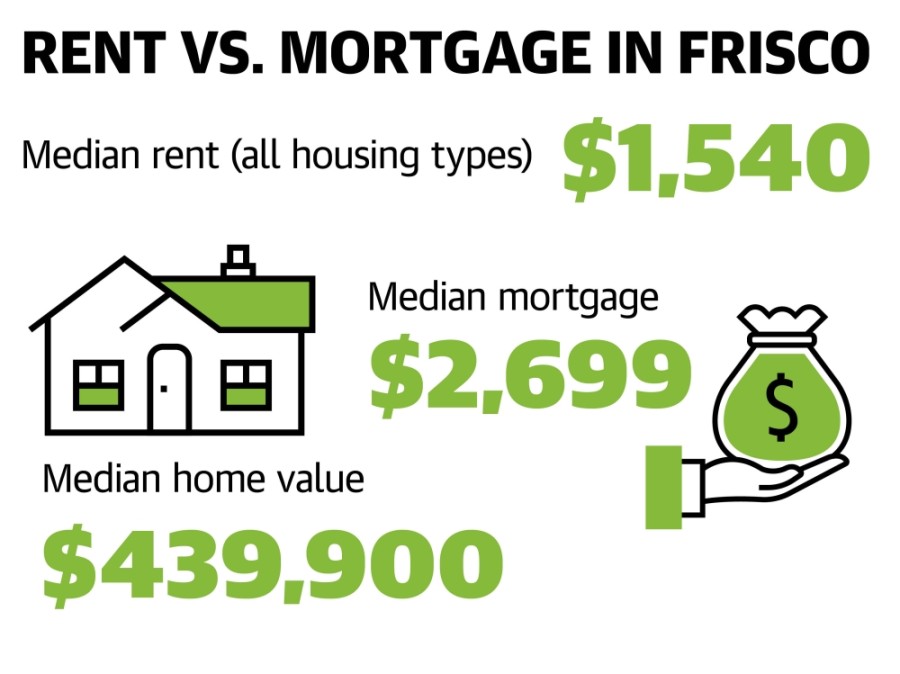 In the last five years, the median value of a home in Frisco has risen to $439,900, an increase of $145,800, according to the American Community Survey.
Education attainment for Frisco residents over age 25 has changed in the last five years, too: In 2014, 58.4% of Frisco residents age 25 or older had a bachelor's degree or higher; in 2019, that figure was 63.3%.
Here are some other data points to know about Frisco: