On 20 acres of land off East Howard Lane lies a small house and pastures filled with horses, donkeys, chickens, and the occasional cat and dog.
For more than 36 years, Horse Empowered Learning Programs Inc., or H.E.L.P., has provided therapeutic riding and equine-assisted learning for clients with physical, mental or emotional disabilities. Since 1987, the nonprofit has called its current facility off Howard home.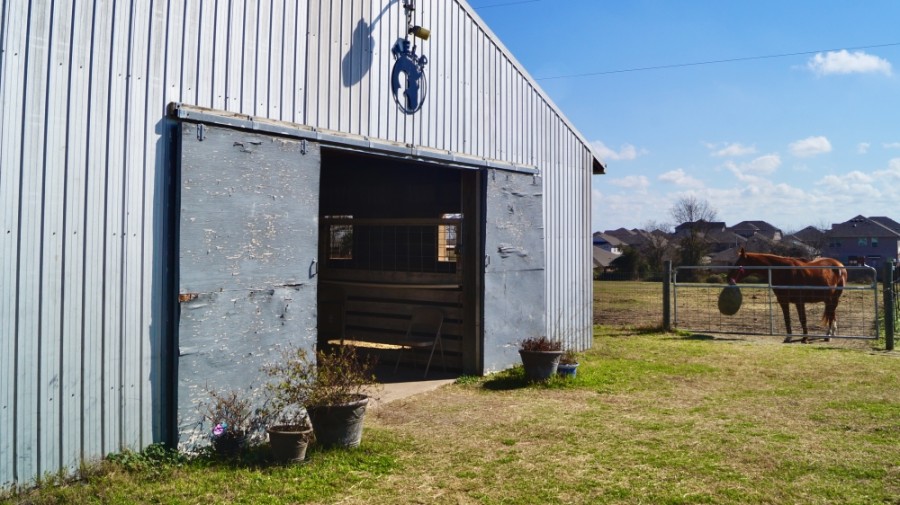 Following a land sale to future developers, H.E.L.P. is forging a new path forward and preparing to relocate to a new facility by the end of March.
"There's a lot of horse people around, but finding the right fit—just like the Goldilocks story—finding the right place that either will let us come and run our nonprofit out of their space or help us find our own? That's probably the biggest challenge," H.E.L.P. Executive Director Stephanie Powell said.
Powell joined H.E.L.P. nearly seven years ago and has worked in the therapeutic riding industry for 10 years.
H.E.L.P. specializes in therapeutic riding and equine-assisted learning. Therapeutic riding focuses on horsemanship and riding skills as a means of improving confidence and independence, while equine-assisted learning assists in personal development for clients.
The opportunity to lead H.E.L.P. served as the biggest curveball, albeit the most gratifying opportunity, in her career, Powell said. Having the right volunteers, policies and procedures in place is crucial for the longevity and success of any business, she said.
H.E.L.P. partnered with many local businesses for events and fundraisers throughout the years. In 2017, an anonymous donor donated 5 acres of land, which the nonprofit sold to help assist the organization financially.
Then, the coronavirus pandemic hit. With COVID-19 came unprecedented hurdles for H.E.L.P., Powell said.
"There's some nonprofits that, fantastically, were able to adjust to virtual and adjust to providing their services in different ways," she said. "Some of them were fine and able to adjust and pivot, and other ones really struggled."
H.E.L.P. shut down its operations March 18 and did not reopen for lessons until Sept. 2. Lessons make up approximately 35%-40% of the nonprofit's annual income; to not have that source of revenue was devastating, she said.
While a predominantly outdoor operation, Powell said H.E.L.P. is still required to follow all local, state and Centers for Disease Control and Prevention governance regarding the pandemic. CDC guidelines for operating rodeos and equestrian businesses came far later than other industry mandates and recommendations, she said.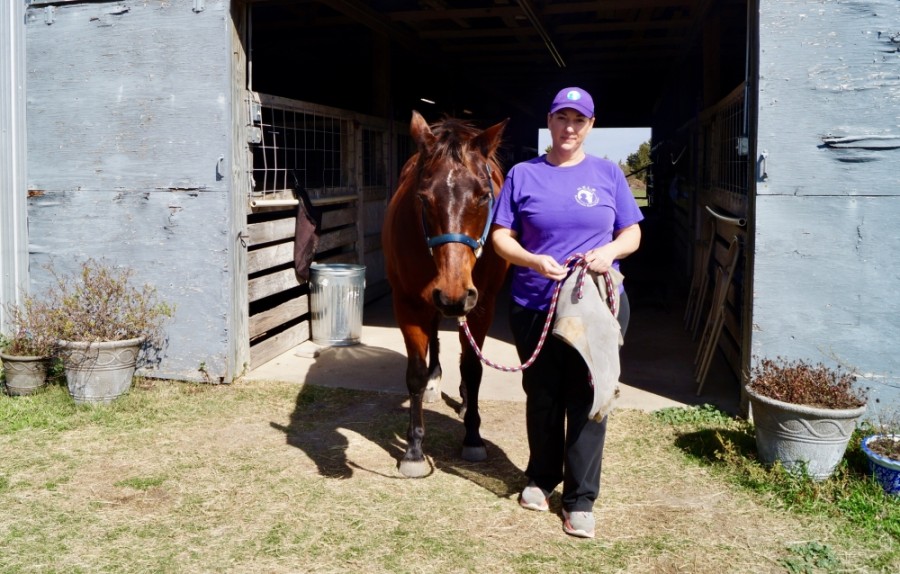 In place of in-person classes, Powell offered virtual horseback riding lessons for some of her clients. A friend of hers in the industry created a virtual co-op that posted educational resources online.
"They weren't getting the interaction and the socialization from being out here, but they at least got to see the horse and their volunteer team," she said.
Now, the center offers in-person lessons at reduced capacity for those interested in resuming them.
Along with lessons, fundraising plays a central role in annual revenue for H.E.L.P. The nonprofit's 35th anniversary annual fundraiser garnered more than $25,000 in donations. Its virtual fundraiser in the fall raised around $17,000.
"It's still huge, and it made a huge difference for our income in the middle of COVID," she said. "But it's been rough. Truly, it's been rough."
With several land offers being discussed, Powell said she is hoping to strike a balance in finding a home that fits the needs of H.E.L.P.'s mission as well as reside in a space accessible to her clients and volunteers.
Whether in person or through the screen, Powell said these horses continue to make meaningful differences in their clients' lives. In this next chapter, she hopes to continue to do the same, even if via Zoom.
"Connection was missing," she said. "And so if we could offer that to them? We wanted to do that."