Back in 1998, when DogJoy owner Briana Stringer worked at the Town Lake Animal Center in Austin, much of her work involved handling the return of adopted dogs by owners who had changed their minds.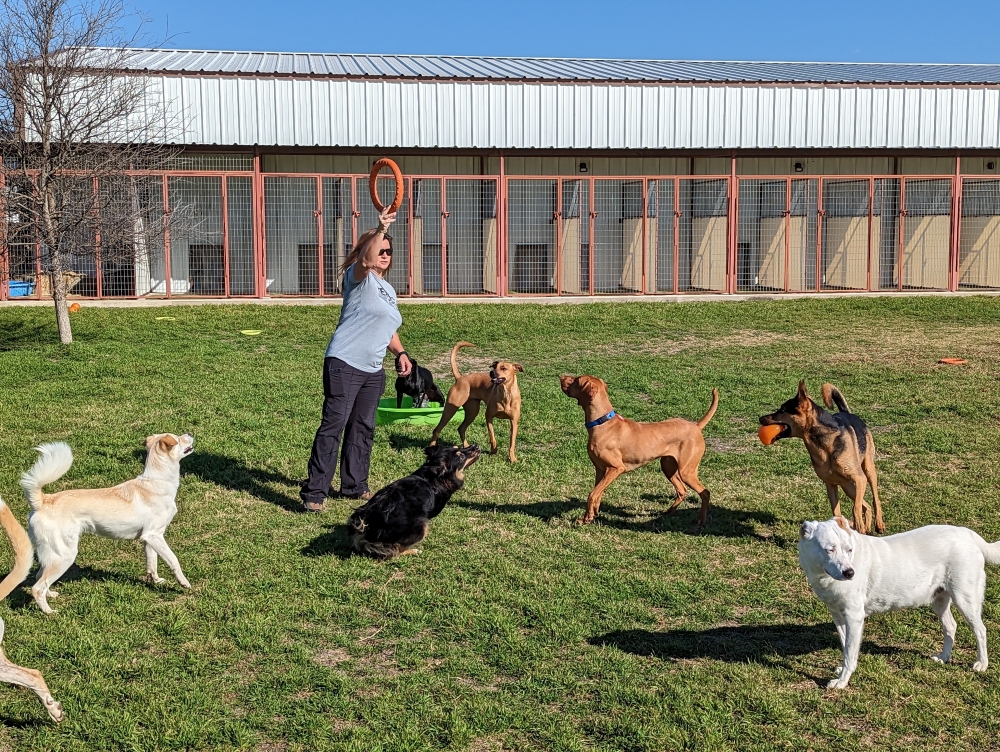 Stringer said she has always loved working with animals, but her work at Town Lake instilled in her a particular interest in training dogs.
"It was always, 'Hey, these dogs chewed up our shoes and did this wrong and did that wrong,'" Stringer said. "Well, it's all training. That's all communication. I can help these dogs that are being given up."
After taking an apprenticeship with a professional dog trainer and doing some research of her own, Stringer opened a mobile training service called Sublime Canines in 2003.
For around 13 years, Stringer traveled around the Central Texas area, holding classes in parks and clients' homes, but eventually she tired of moving around so much.
"I always had this dream facility in the back of my head," Stringer said.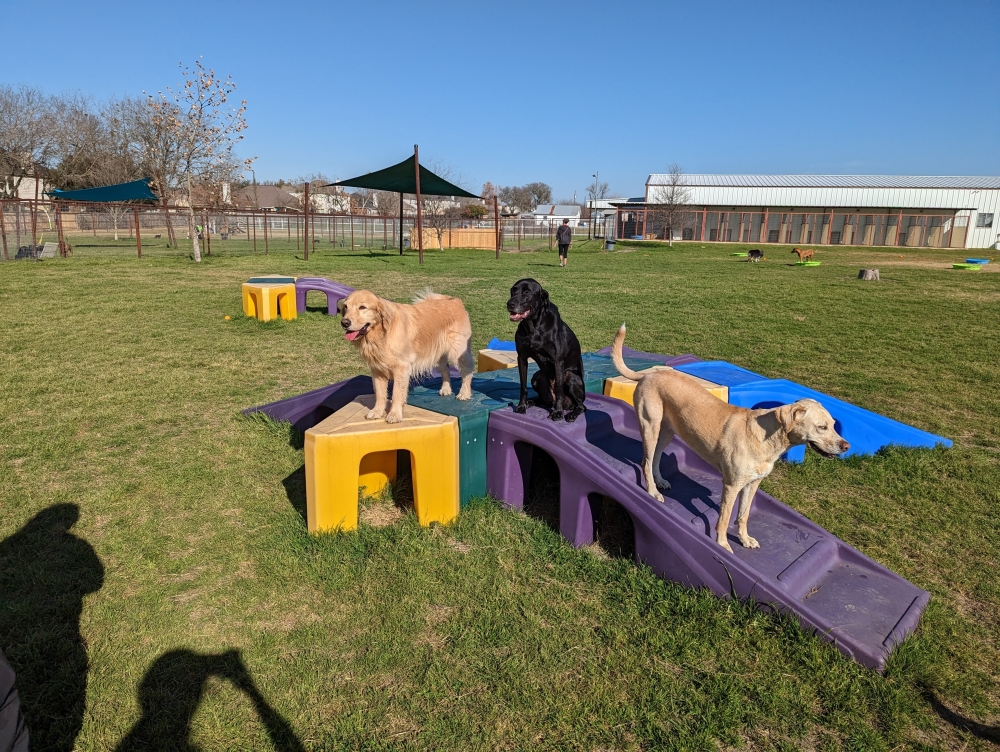 In 2016, with the help of an investor, Stringer opened DogJoy, a 10-acre dog ranch in Pflugerville.
At DogJoy, Stringer offers classes focused on creating positive behaviors in dogs. To create an environment conducive to learning, DogJoy only has around 50-60 dogs on the ranch at any given time and typically only accepts dogs that have had some prior training."We don't just take any dog that needs boarding or a day care," Stringer said. "If your dog stays here, they're not going to have those bad influences."
The ranch features several different environments for dogs to train and play, including open spaces, obstacle courses and a swimming pool designed specifically for dogs.
Stringer said she has plans for more additions to DogJoy as well.
"There's a lot of things I want to build," Stringer said. "I want to get the team more involved—kind of letting them have a yard and putting a theme to it, ... just a lot more enrichment."
After nearly two decades of dog training, Stringer said one of the best parts of her work is enabling people's dogs to be a greater part of their lives.
"I love seeing them grow together and have that relationship," Stringer said. "I want that for everybody. I want you to be able to take your dog anywhere you want because they're so well behaved. DogJoy
20818 Martin Lane, Pflugerville
512-551-0044
www.dogjoyranch.com
Hours: Tue.-Fri. 7-11 a.m., 4-7 p.m.; closed Sat.-Mon.