Hundreds of
Austin FC fans
filled into parking lots and brewery taprooms across North Austin to watch the city's new professional soccer team
play its first-ever match
.
Business owners surrounding Q2 Stadium, the home of Austin FC across from The Domain in North Austin, told
Community Impact Newspaper
they
prepared for the day
by investing in expanded seating, audio and visual technology and new personnel.
"We went from having one full-time bartender and a couple of backups to six full-time bartenders. It's quite a big leap," said Ben Sabel, founder and brewer at Circle Brewing Co. off Braker Lane.
Circle Brewing hosted the official watch party for the Austin Anthem supporters group. The event ended up drawing hundreds of fans to watch the game on a large outdoor screen.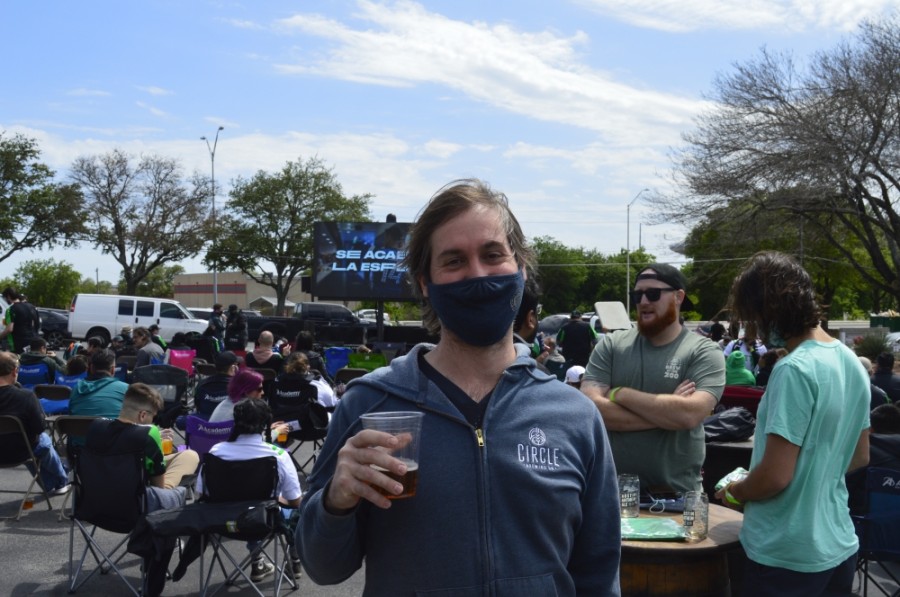 Just down the street from Circle Brewing, the Los Verdes supporters group held its watch party at Hopsquad Brewing Co. The breweries brought in food trucks and live music for fans.
The watch party at Circle Brewing officially opened at 11 a.m., about six hours before kickoff. Hopsquad started its match day events at noon.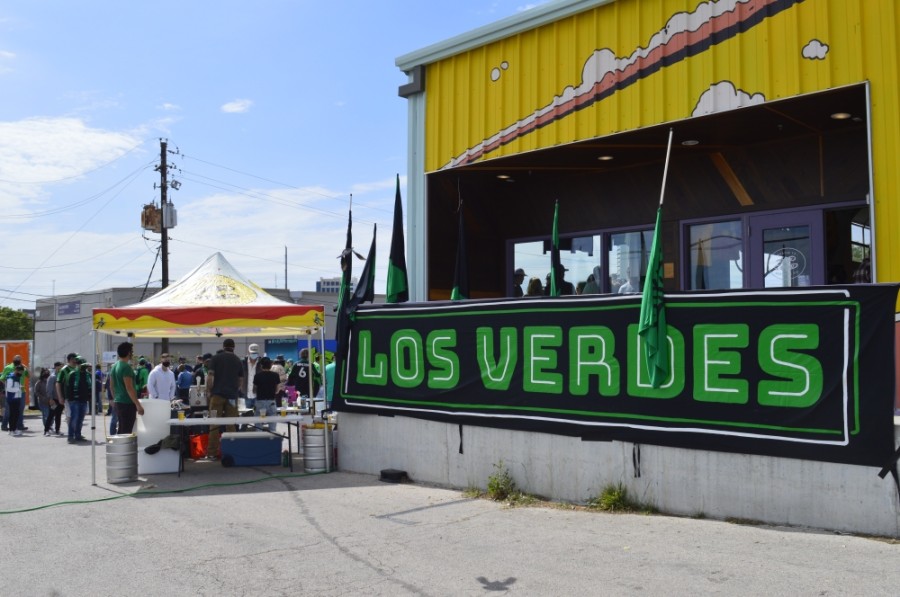 Less than a half mile from the official supporters groups watch parties, 4th Tap Brewing Co-Op opened its tap room and parking lot to host a watch party of its own.
"We're the official spillover watch party," said John Stecker, president and co-founder of 4th Tap.
Stecker said the team at 4th Tap had to run out and buy a new 70-inch TV on the morning of April 17 to prepare for the inaugural match. The brewery ended up showing the game on several screens inside its taproom and outside at its beer garden and patio.
The watch parties at several breweries around Q2 Stadium brought new foot traffic along Metric Boulevard, Braker Lane and Kramer Lane as fans were dropped off by rideshare services and shuffled from party to party.
"It's totally new for this neighborhood. There's usually not a lot of foot traffic," Stecker said. "Seeing how many people are out, I can't imagine [the June 19 home opener]. It's going to be good, I think."
The breweries will continue to host watch parties for Austin FC matches ahead of the first game at Q2 Stadium in June. Austin FC starts its season with seven games on the road before its first game in North Austin when it hosts the San Jose Earthquakes.
"I think it's going to have an overwhelmingly positive impact on business," Sabel said during the April 17 watch party. "Restaurants and bars, we got hit very, very hard during the pandemic. Being able to be a part of the Austin FC season and kind of cater to the game day experience is just fantastic for us as a business."
Ultimately, Austin FC dropped its first match as a franchise, losing to the host Los Angeles FC by a score of 2-0. The best chance for Austin came in the 22nd minute when midfielder Tomás Pochettino headed a ball going for the corner of the goal, but LAFC keeper Pablo Sisniega got enough of the ball to keep it out of the net.
Austin FC now heads to Denver to take on the Colorado Rapids on April 24. The match begins at 8 p.m. and will be broadcast locally on the CW Austin. Locally based fans can also
stream the game
on Austin FC's website and smartphone application for free.