In November 2022, Williamson County voters will elect a county judge as well as commissioners for precincts 2 and 4, among other federal, statewide and local officeholders. However, in order for a candidate to appear on the Nov. 8 general election ballot, they must win the March 1 primary election.
Each of the Republican incumbents up for re-election drew one Republican primary challenger. Only one Democrat filed for a place on the ballot in each commissioners court race, and they will advance to the Nov. 8 general election. The filing period closed on Dec. 13 at 6 p.m.
Early voting for the March 1 primary will take place from Feb. 14-25. Voters have until Jan. 31 to register to vote.
Commissioners
approved recently redrawn precinct maps
in November, a process required following each decennial census. According to data from the U.S. Census Bureau, Williamson County grew 44% from 2010 to 609,017 residents in 2020.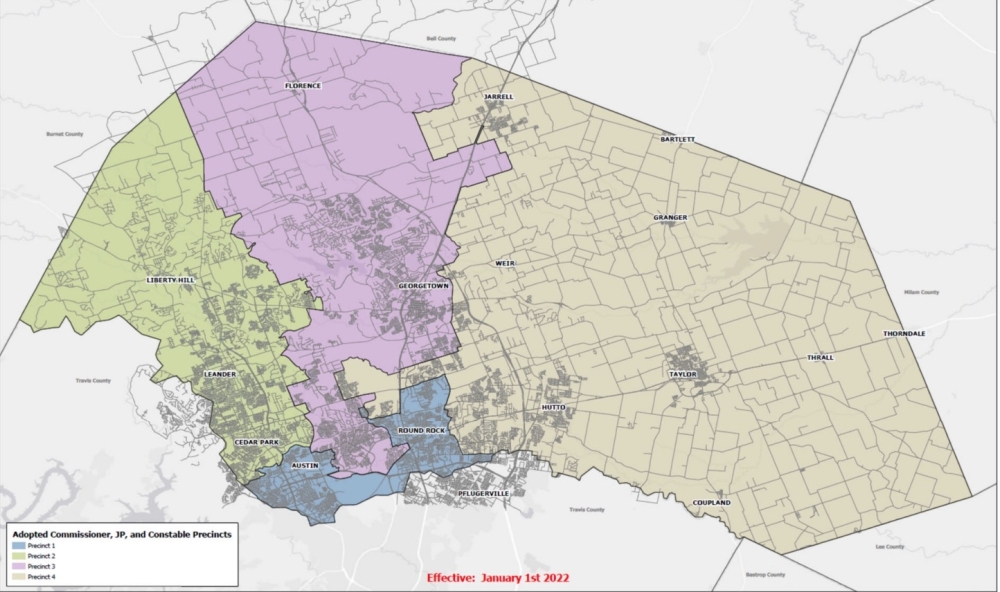 Below is a list of candidates for Williamson County Commissioners Court. For more election information, visit the Texas Secretary of State's
website
.
* Indicates incumbent
County judge


Ryan Gallagher (R)


Bill Gravell* (R)


Blane Conklin (D)


Precinct 2 commissioner


J.T. Cox (R)


Cynthia Long* (R)


Brigid Lester (D)


Precinct 4 commissioner


Russel Boles* (R)


Terri Romere (R)


Jose Orta (D)