With 40 years of business under his belt, Wally's Burger Express owner Robert Mayfield credits a few simple rules for the continued success of his Northwest Austin restaurant.
"[Customers] come back for the basic reasons most people don't even think about: good quality, excellent hospitality and a clean place," Mayfield said.
Wally's opened in 1980 after being converted from a Dairy Queen that Mayfield said he and his father had run for a handful of years prior.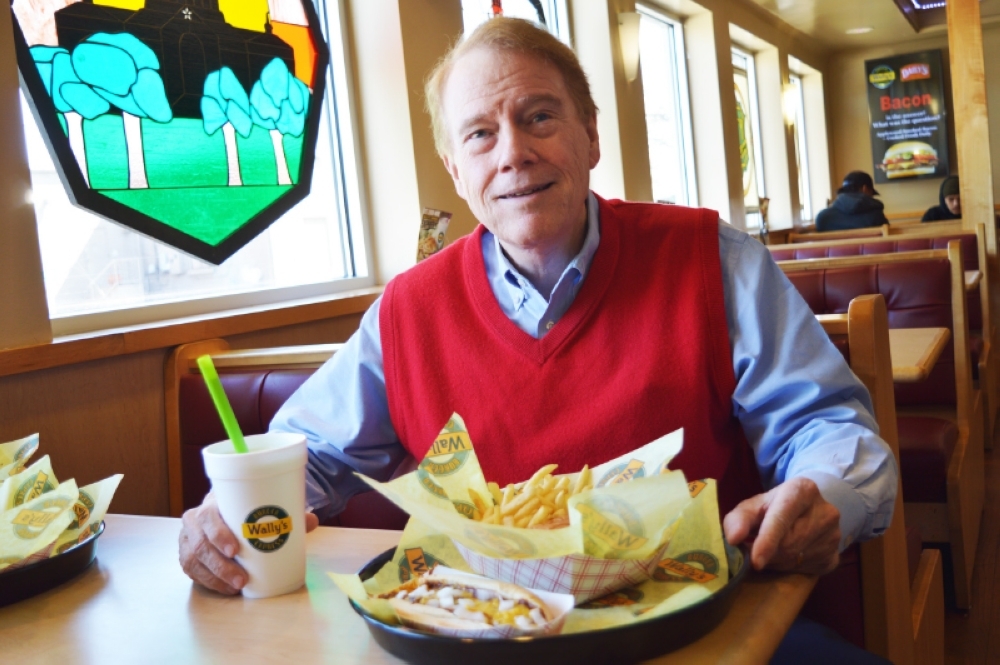 When the restaurant first opened, Wally's menu featured five burger options, in addition to hot dogs, fries, onion rings, sodas and milkshakes. A chili dog cost $0.85.
Wally's menu, which itself has gone from a paper pamphlet to three digital screens, has expanded to include hand-breaded chicken, chicken salads, tacos and Wallybangers—soft ice cream treats mixed with candy, cookies or fruit.
"[If] you get much beyond a few things that you do well, then you're making a serious mistake in the fast-food business. You can't focus on the quality products you have all the time," Mayfield said.
Wally's also has a "secret menu" with special burgers, such as Wally's Supreme or the Big W, which are stacked with a variety of different ingredients. In 2013, Wally's began selling a half-pound burger and introduced the Monster, made with two half-pound patties and three slices of cheese.
"A good burger is one that you have to use five napkins on because it's juicy and it gets on your hands. That is what a good burger ought to be," Mayfield said.
In 2008, the restaurant underwent extensive renovations on the interior and exterior of the restaurant.
Throughout all of the change, Mayfield said his family-run business has always maintained emphasis on the little things that make a restaurant run well.
"Service is maybe not a forgotten art, but it's sure not emphasized by big companies," Mayfield said. "Hospitality always makes a burger taste better."