City of New Braunfels staff will host a public meeting Sept. 15 from 6-8 p.m. to discuss the preliminary designs proposed for the Alligator Creek Trail.
The meeting will be held at the New Braunfels Utilities Service Center at 355 FM 306, and attendees will have the opportunity to ask questions and share any input regarding the trail plans.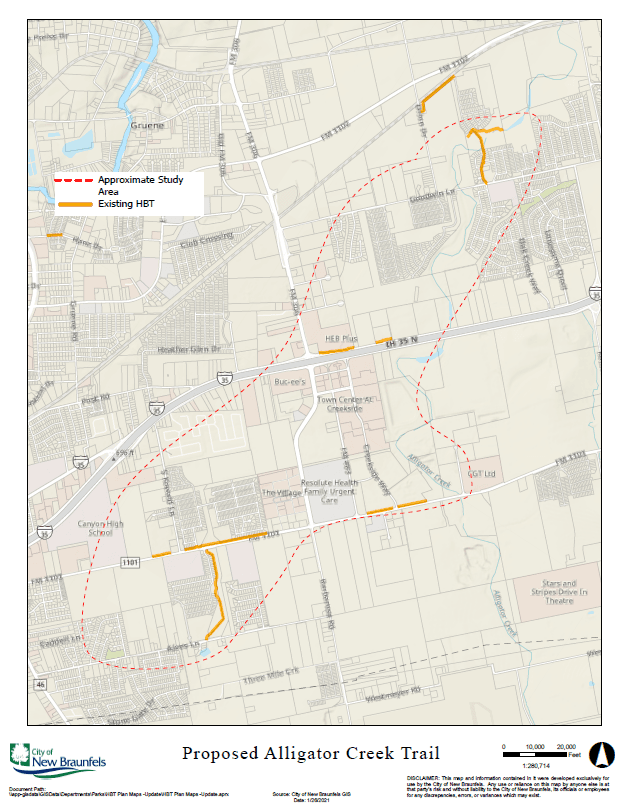 Once complete, Alligator Creek Trail is expected to include more than 8 miles of multiuse paths to connect local destinations and neighborhoods along Geronimo Creek and Alligator Creek, according to city documents.
Several commercial and residential developments have installed portions of the proposed trail in recent years, according to the city, and city officials contracted with Vickrey & Associates to develop preliminary designs for the completion of the trail.
Residents can find more information about the trail plans on the city
website
or in the city's hike and bike trail plan
document
.