In response to the coronavirus, philanthropic organization
GivingTuesday
organized #GivingTuesdayNow. The group has also committed $200,000 to support community and country leaders around the world.
The global day of giving was created to encourage generosity and support for local nonprofits, according to the GivingTuesday's website.
Local organizations like the New Braunfels Food Bank, CASA of Central Texas, Comal County Habitat for Humanity, Connections Individual and Family Services, and others are accepting donations of money and needed items. People may also donate their time.
"[The food bank] relies on a lot of support from volunteers that are coming in and helping us," said Monica Borrego, Executive Director of the New Braunfels Food Bank. "We're always going to need the donation of time, and money is going to help sustain us."
Continue down the page for a look at how local volunteers and members of the United States Army National Guard have served community members at the New Braunfels Food Bank: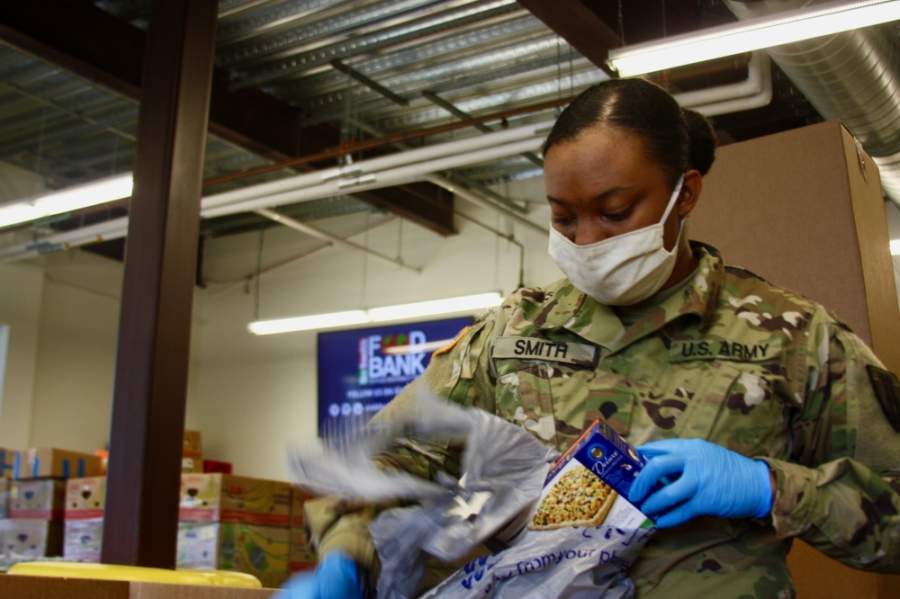 Members of the 840th Army National Guard have been deployed and have worked at the New Braunfels Food Bank for several weeks.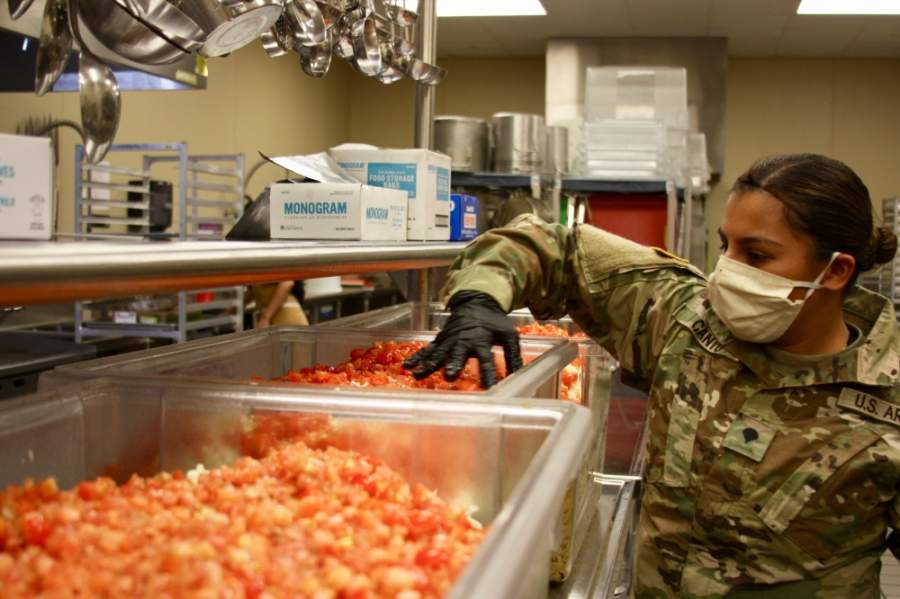 In addition to pantry goods, the food bank also assembles and distributes pre-made, fresh meals for those in need.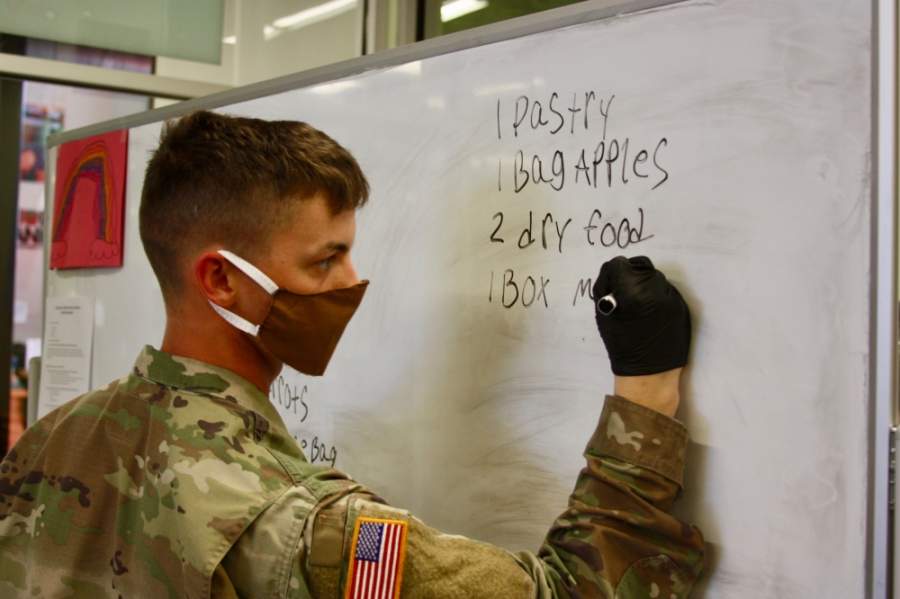 Available food items change daily and volunteers at the food bank distribute perishable and non-perishable items to community members in need of nutritional support.
Each family that comes through the food pick-up line receives a variety of food items.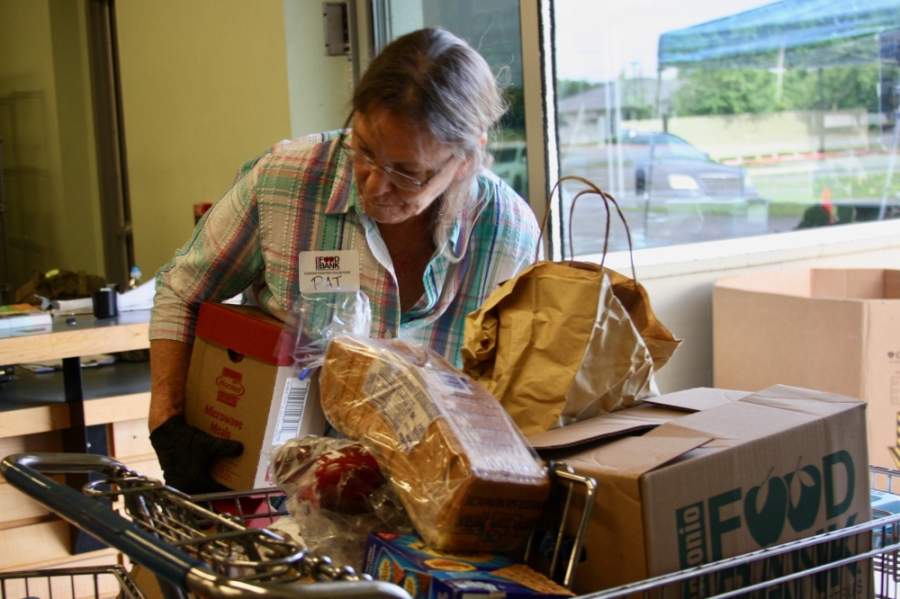 Many new volunteers have begun serving at the food bank since the beginning of the coronavirus pandemic.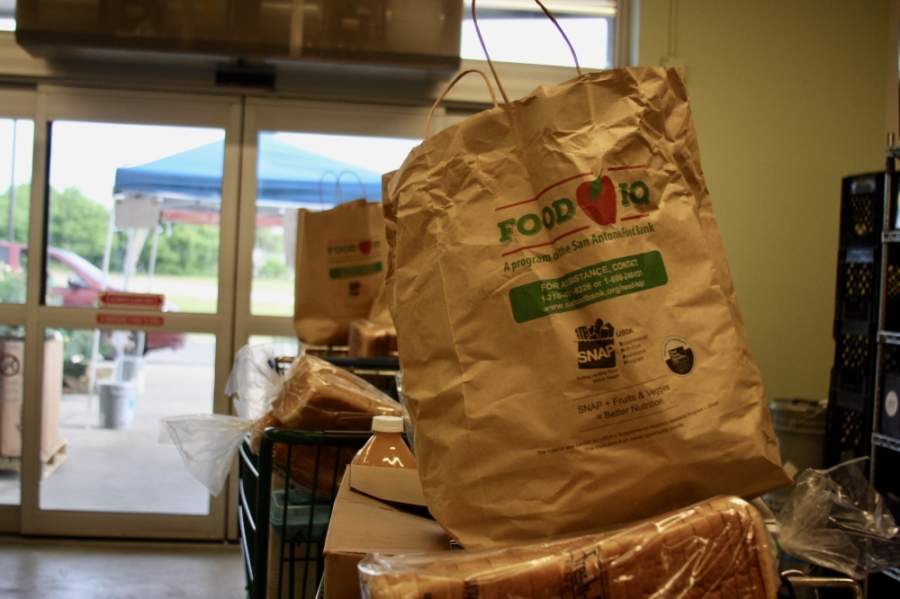 Shopping carts filled with food are stored inside until cars are ready to receive the items at the New Braunfels Food Bank.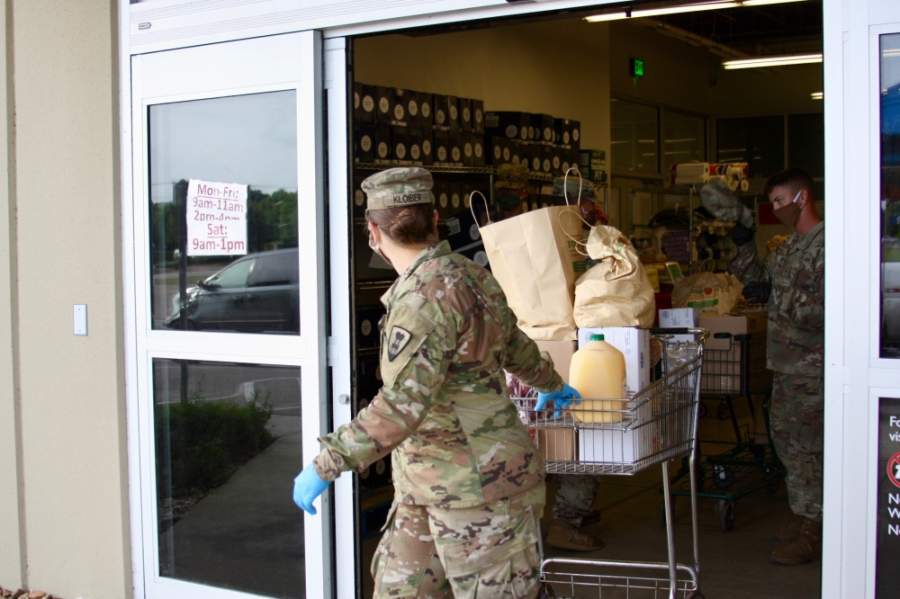 Volunteers and National Guardsmen load cars as quickly and efficiently as possible while maintaining social distancing guidelines.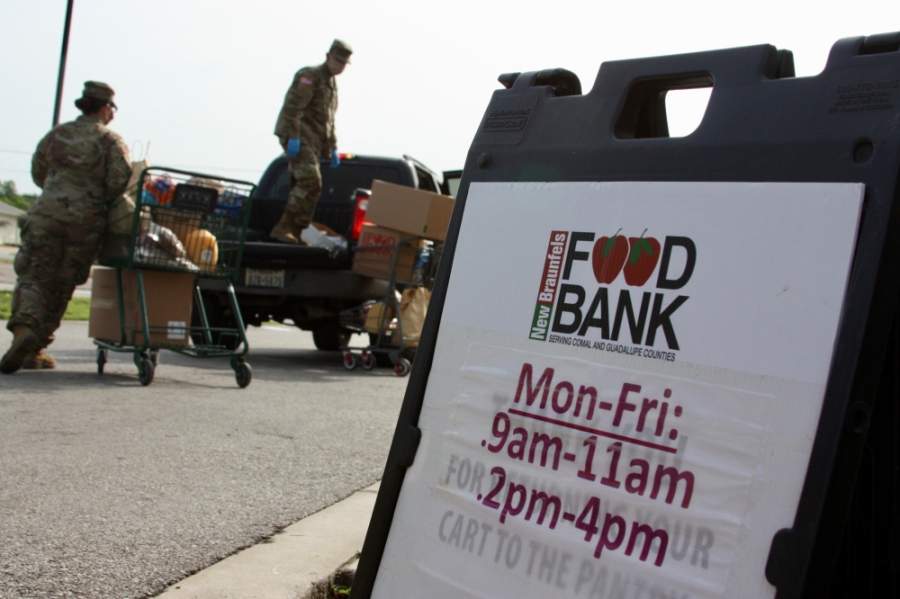 The New Braunfels Food Bank offers two pick-up times during week days and has coordinated special pick-up events with other organizations and groups. Up-to-date information is available
online
.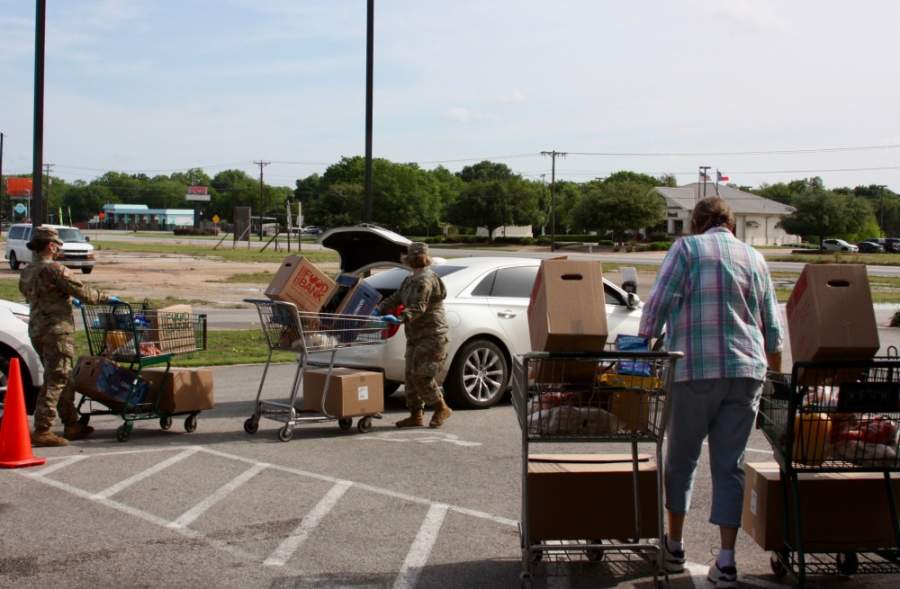 On April 29, volunteers with Lighthouse for the Blind & Vision Impaired picked up groceries to distribute to those in the community who are not able to come to the facility themselves.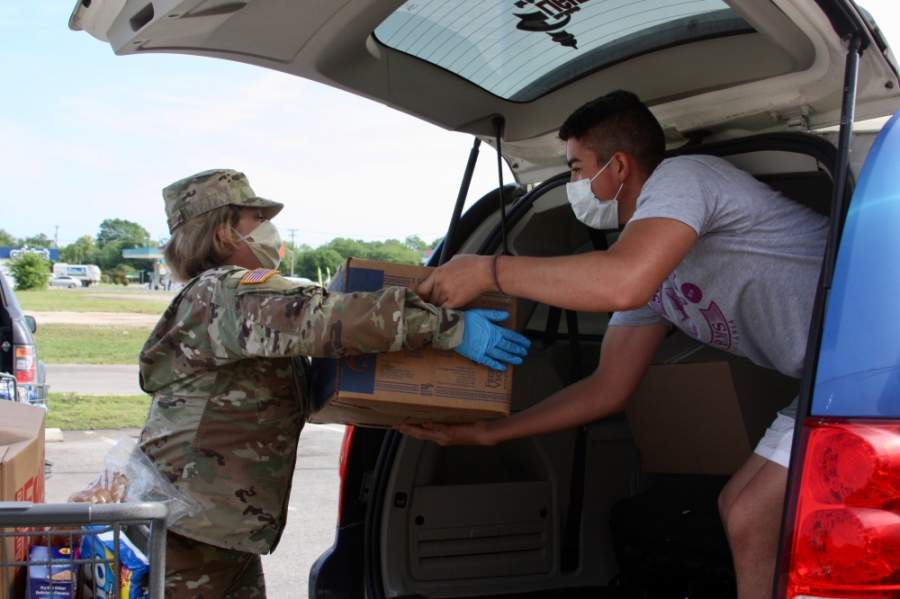 Volunteers and guardsmen worked together to load groceries into waiting vehicles at the New Braunfels Food Bank.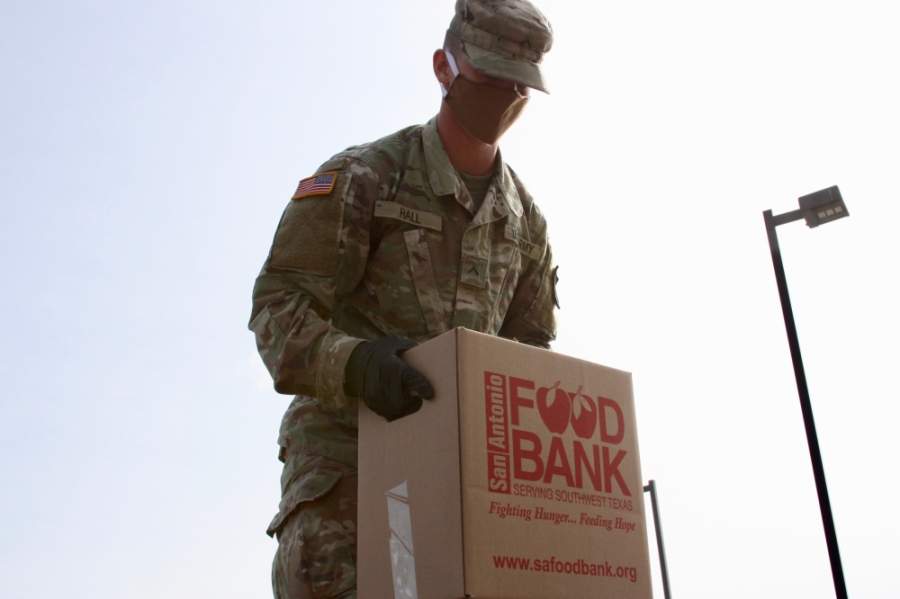 "[The National Guardsmen] have been such a blessing to us and they've helped take over the operation and the distribution," said New Braunfels Food Bank Executive Director Monica Borrego.