Local nonprofit
Room Redux
transforms the rooms of children in more than 20 cities around the world who have experienced abuse or trauma.
Now, volunteers with the organization are transforming its headquarters by constructing a new storage building and office space off of Schwabb Road in New Braunfels.
"We needed to expand and have someplace to put donations," Room Redux CEO and founder Susie Vybiral said. "People want to donate furniture, and I'm not one to ever say no."
Through grant funding and volunteer time, the organization began construction in fall 2020 on the two structures that will make up the new headquarters, according to Vyribal.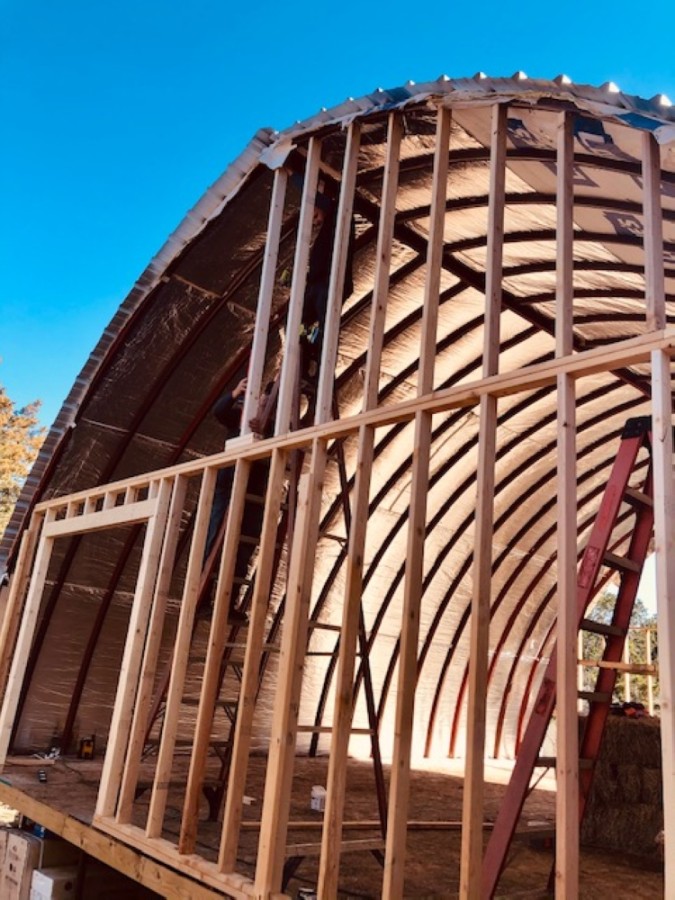 Room Redux partnered with
Arched Cabins
, a Houston company that designs building kits for small cabins, to begin work on the arched structures that will house donations and offices for Vyribal and her team.
"It'll be great to be able to shop from our own warehouses," Vyribal said. "It's going to streamline our room transformations and make them more efficient."
The organization regularly hosts local room transformations, and volunteers are welcome to assist in the construction of the new facility as well.