In the weeks preceding March 2020 stay-at-home orders and bar closures, the owners and managers of The Black Whale Pub were getting ready to renovate and install a kitchen.
Shiloh Garnier and Vance Hinton purchased the pub at the end of 2019 and began working on ways to improve what they already liked.
Because they were forced to close, the opportunity arose to build out the pub the way they wanted it to be.
"When COVID[-19] hit, we had the time to do it now that we're shut down and don't have to close off parts of the bar [while operating]," said Brianna Allen, general manager of The Black Whale Pub. "The silver lining in it all was we got this place where we wanted it to be. And it was all hands on deck."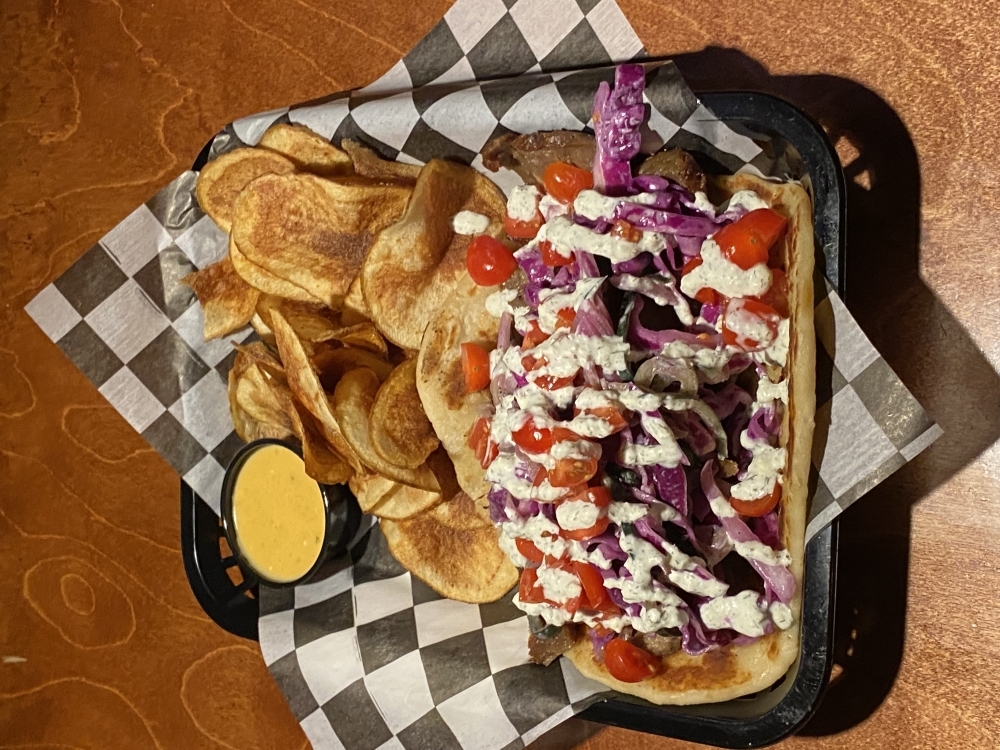 Many years before, there was a kitchen centrally located in the building, which helped expedite the building process.
"We were able to put the vent-a-hood where the old one was no problem," Garnier said.
In addition to the new kitchen, the patio was expanded from a small enclosed area to more than double the size with new outdoor seating and a second outside bar.
The menu itself is not typical pub fare. The Black Whale Pub draws inspiration from international cuisine, everything from doner kebab—carved lamb meat served on naan bread—to Peruvian chicken skewers and poutine.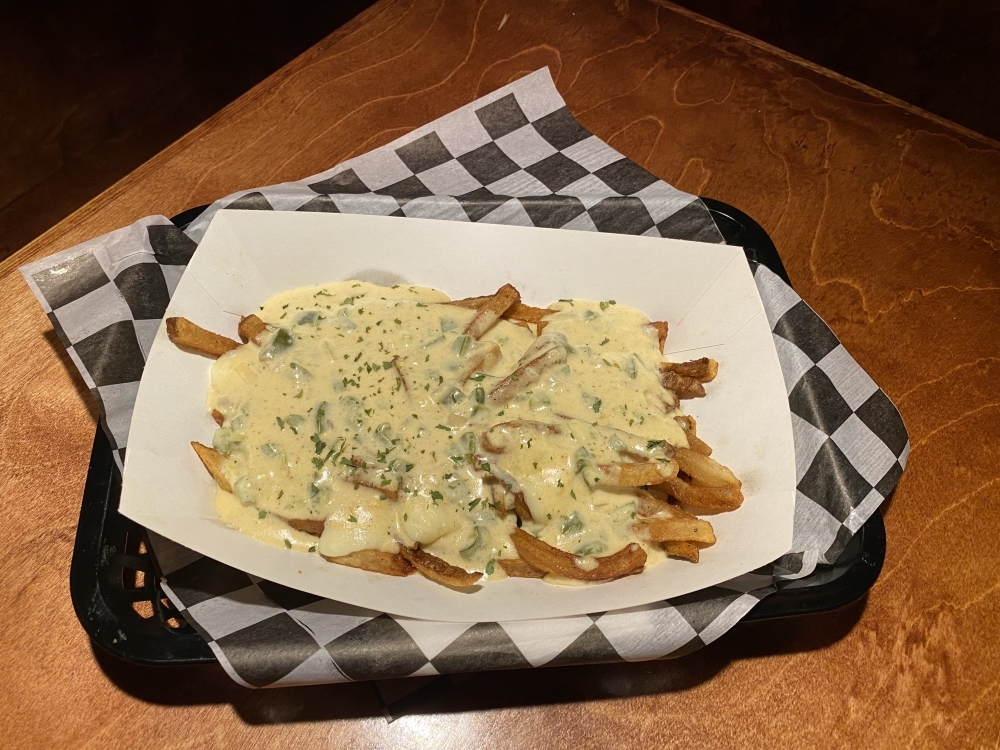 The pub does keep with some German-inspired traditions, although with a twist, such as the Kartoffel Puffers—potato pancakes with jalapeno applesauce; Whalentauschen, or bratwurst stuffed into pita bread with sauerkraut, grilled onions, green bell peppers and brown mustard; Kartoffel Chips with beer cheese; and Schnitzel Sticks.
All the ingredients are made from scratch, and a food truck behind the building is used as a smoker for the meat served. Allen said the menu is always changing based on feedback from customers and ideas from the kitchen staff.
"We don't want to overdo anything crazy, like the same menu forever," Allen said. "Anytime the kitchen has an idea, Shiloh takes that creativity."
What's in the name?
A Texas Historical Commission marker located on the side of the building that houses the restaurant describes a saloon, the Zum Schwarzen Wallfisch Saloon, or Black Whale in German, that existed in a previous wooden structure on the site in the mid- to late 1800s. The building the Black Whale Pub now resides in was also the office of the first English language paper in New Braunfels, the
New Braunfels Herald
.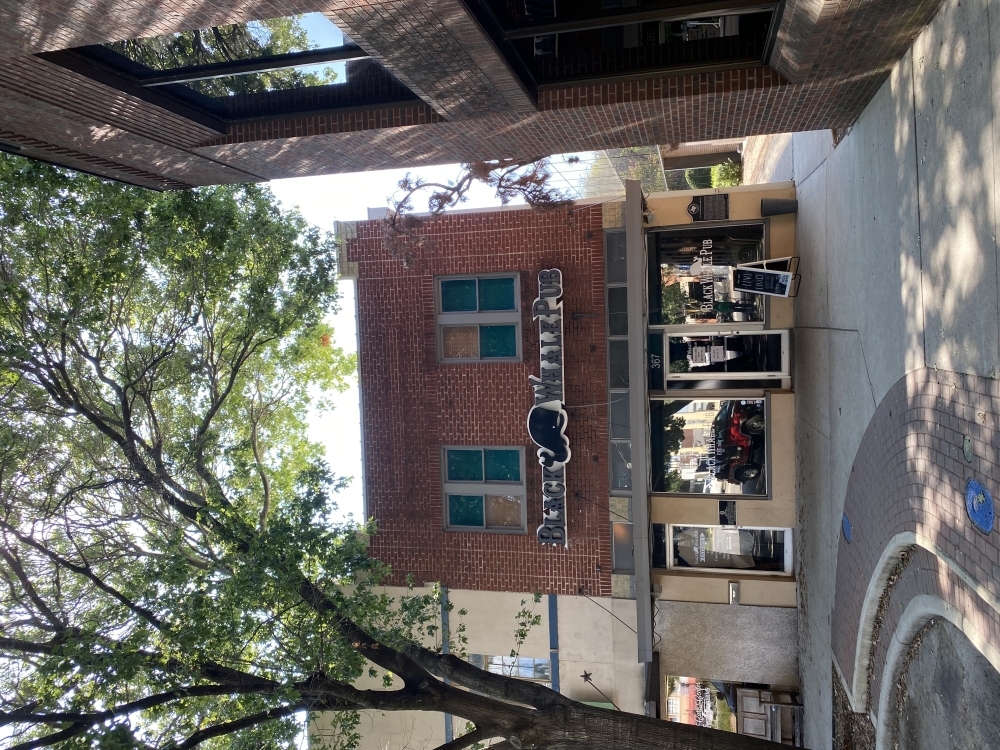 The Black Whale Pub
367 Main Plaza, New Braunfels
830-625-6605
www.bwpnb.com
Hours: Mon.-Fri. 11 a.m.-midnight, Sat. 11-1 a.m., Sun. noon-midnight