A master plan for the expansion and improvement of the New Braunfels Public Library was approved by City Council on Sept. 13.
In early 2020, the New Braunfels Public Library Foundation contracted with Dallas-based architecture firm 720 Design, Inc. to create a master plan focused on meeting the needs of the main library as the city grows, Library Director Gretchen Pruett said.
A potential expansion would see the facility grow from 25,000 square feet to nearly 58,000 square feet and incorporate new spaces for youth and children.
Expanding the current meeting room to seat 200 people and increasing curbside services are also main priorities, Pruett said.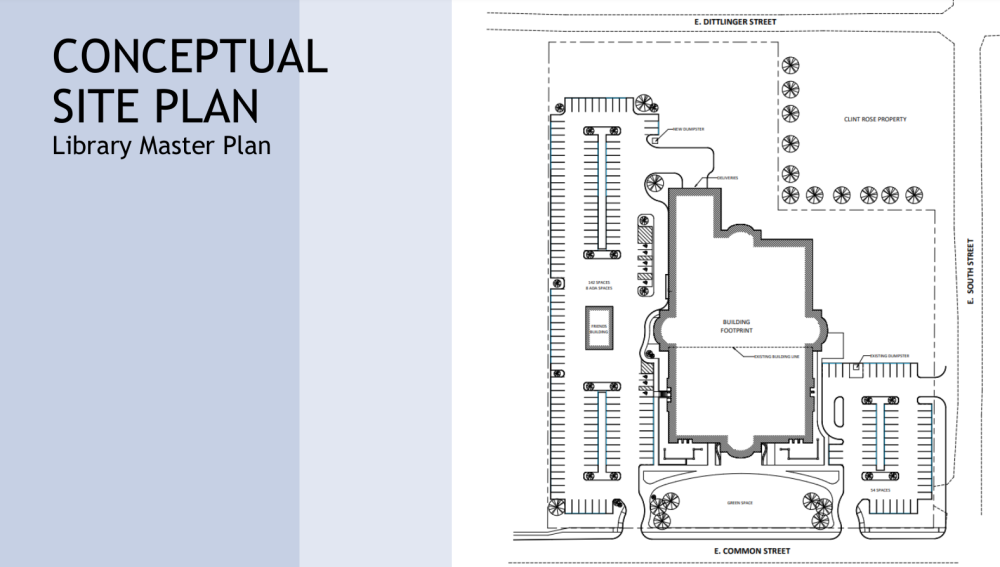 The entire project is estimated to cost $40.1 million, though it will likely be completed in stages, and Pruett and her team plan to reconfigure the library space to use the space more efficiently.
"We also understand that there are many needs and that this project may not happen for quite some time," Pruett said. "We would love it if we could have all of the library projects in the next bond issue but realistically we know there are many needs in the city."
Until the expansion is funded, the library plans to reconfigure the circulation area and the
children's room
, and $54,840 was set aside in the city's fiscal year 2021-22 budget to renovate and reconfigure the teen area.