In 2015, Ryan Smith opened the New Braunfels Stars and Stripes Drive-In Theatre, where guests can watch a movie on one of three outdoor screens while enjoying food from a retro 50s café.
When Smith opened the first Stars and Stripes Drive-In Theatre in 2003 in Lubbock, Texas, he was following in the footsteps of his grandfather, who opened his own drive-in in 1948.
"New Braunfels is so incredibly blessed with outdoor things to do in the day," Smith said. "We wanted to come to New Braunfels and make our own unique contribution... ending a big day with a movie under the stars."
According to Smith, the drive-in was created to be a place where guests can enjoy a nostalgic night out, but he almost pursued a career in law.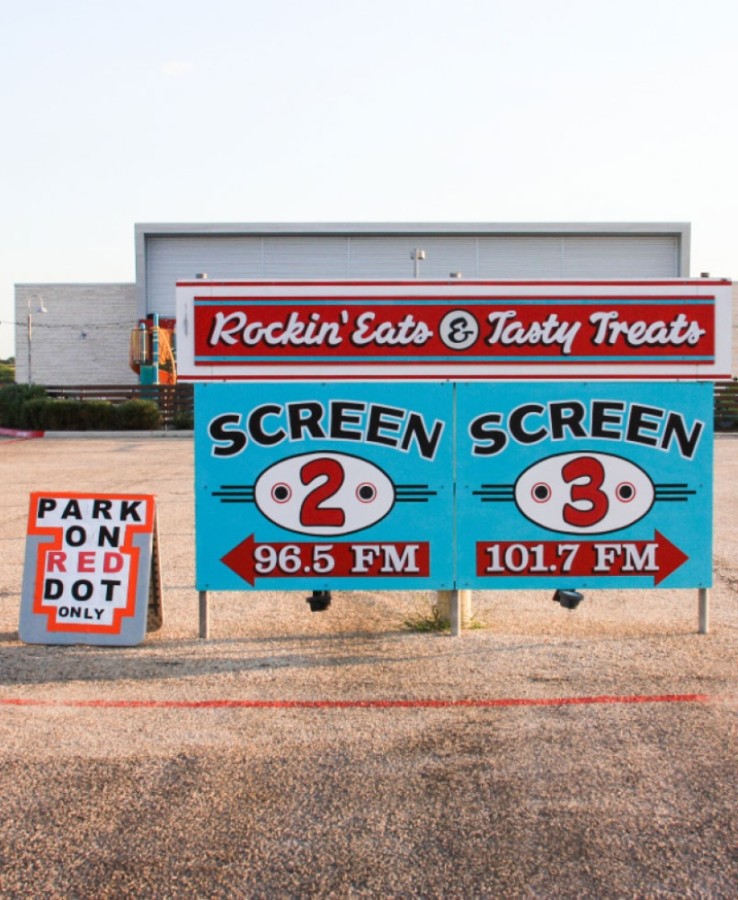 "Just when [my grandfather] thought no one in the family was going to do anything in the theater business it just worked out where I felt like that was my path as well," said Smith.
Due to the coronavirus pandemic, Stars and Stripes closed March 17 before reopening May 1 with guidelines to encourage social distancing and incorporate safety recommendations from health authorities.
Now, guests are required to leave one parking space between each vehicle, the 50s Café is only open for groups of two or less, and playgrounds and green spaces are closed.
"We're learning daily about how and what is the appropriate way to try to live during this time," Smith said. "We've put our guidelines on the website, and information as well, just to try to set the expectations that help people plan ahead."
Later this summer, the drive-in plans to launch an online ordering option to expand café offerings.
"It's quiet, there's a nice cool breeze coming off the hill and it's just a great, safe place for families and young people to come together and watch a movie," Smith said.
Stars and Stripes Drive-In Theatre
1178 Kroesche Lane, New Braunfels
830-626-1956
www.driveinusa.com/nb
Hours: daily 7-11 p.m.