Provided by the Williamson Museum, "Histories of Pride: Thirteen Pioneers Who Shaped Georgetown's African American Community" takes a look into the lives of individuals who moved the African-American community forward in Georgetown, improving the lives of people of color.
"Writing any historical account of Georgetown's African American community must necessarily begin with the reality of racism. After all, the area's first black settlers, who arrived during the 1840's, were slaves—non-citizens with few rights, fewer educational avenues and even fewer economic opportunities," it read.
The book states it is believed the first African Americans worked as slaves on local farms and ranches, as well as messengers or house servants, but not much is known beyond that. However, historians know African Americans made up more than 10% of the city's population, the book said. As of July 1, 2019, black residents made up 4.2% of Georgetown's population, according to the U.S. Census Bureau.
Here are names of note, as provided by "Histories of Pride."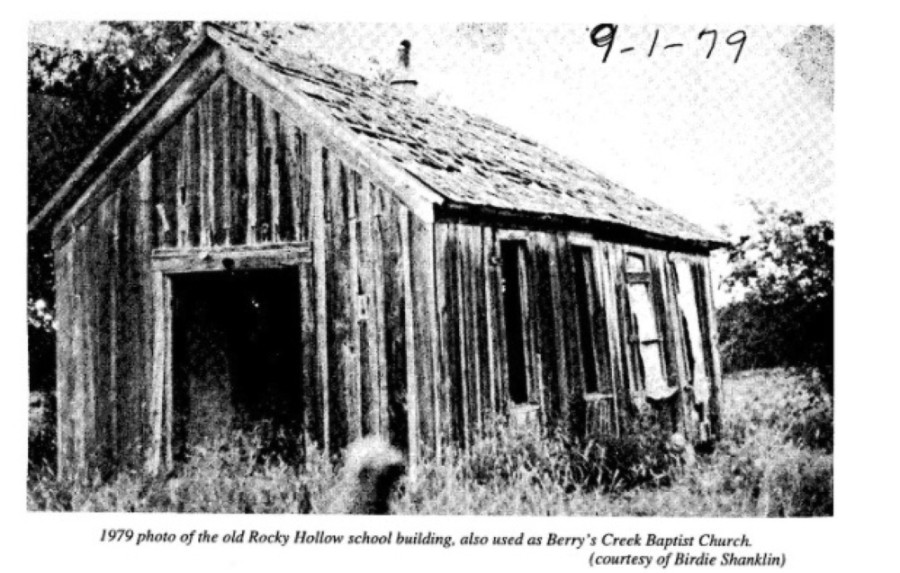 Austin Smith
Austin Smith was an African American slave who owned a 28-acre tract of land in the Rocky Hollows area, north of Ronald Reagan Boulevard. A portion of the land was also made into a cemetery for white people.
Historians were confused how a black man could own land in the mid-1840s and donate a portion of it for a cemetery, the book said. Historians later concluded that perhaps black slaves were not treated as poorly in Williamson County—one of three counties in Texas that voted to oppose secession in 1861 and had a much smaller population of slaves than other counties, it said.
Local historian Ralph Dixon Love believes Smith was able to purchase the land because he earned money working for white families, which he saved and was allowed to purchase the land because of the connections and respect he had in the community, the book said.
The Rocky Hollow Cemetery still stands as one of few surviving relics, it said.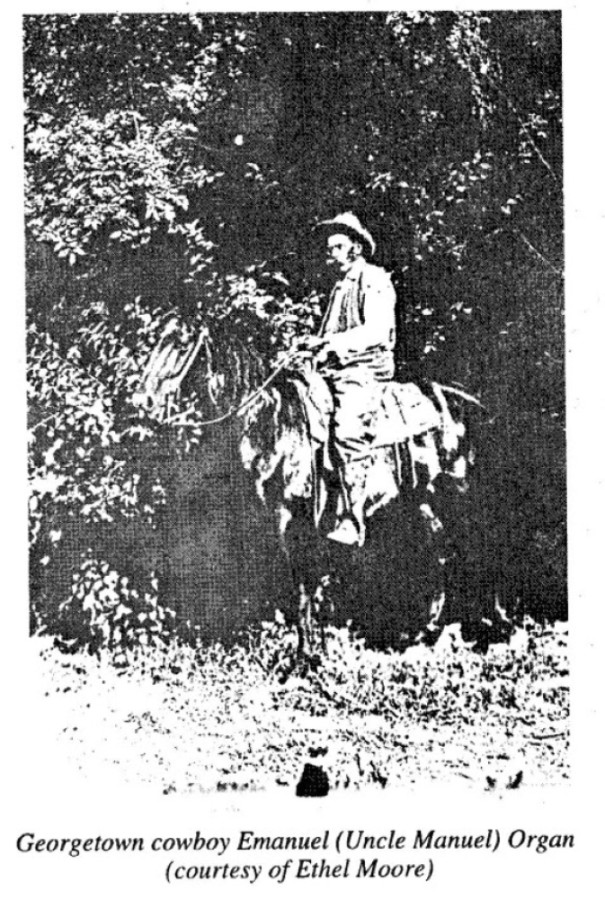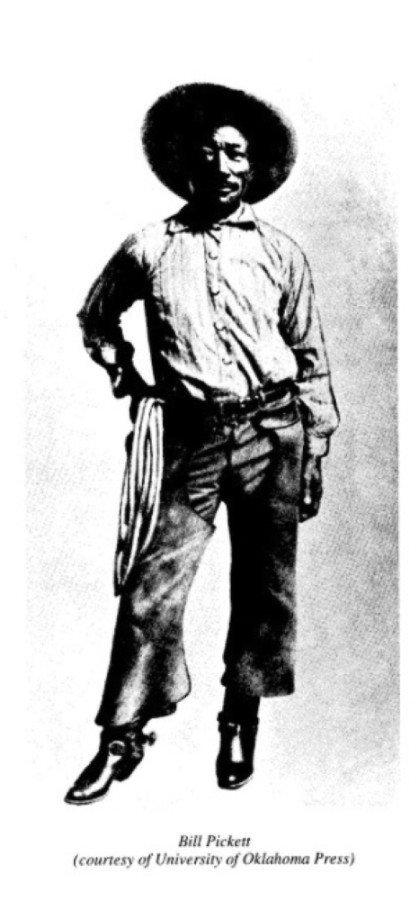 Emanuel Organ and Bill Pickett
According to "Histories of Pride," many of the country's skilled and courageous cowboys were African American.
"Experts estimate that about one-fourth of the 35,000 men who participated in the cattle industry between 1860 and 1895 were African American," it read.
While it is unknown how many African American cowboys worked in Georgetown, two remain known: Emanuel Organ and Bill Pickett.
Organ worked around Williamson County in the late 1800s. He gained a local reputation of finding stolen and stray cattle, retrieving hundreds during his career, it said.
However, Pickett was arguably the most famous cowboy associated with Georgetown. He was most known for his skills in "bulldogging"—or when a cowboy jumps from his horse and grabs a steer by its horns, forcing it to the ground, it said.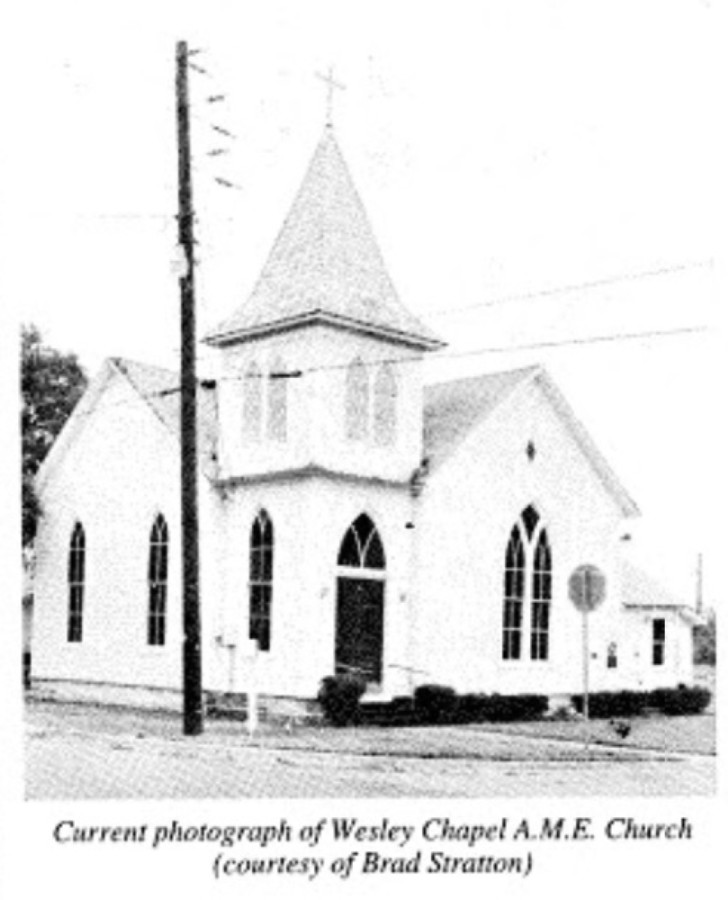 Reverend Richard Haywood
Revered Richard Haywood founded the Wesley Chapel A.M.E Church in 1869, and in 1904 the church moved to its current location at 508 W. Fourth St.
The chapel currently has a Texas State Historical Marker and is on the National Register of Historic Places, it said.
Haywood was a traveling minister sent to serve African Americans in Travis and surrounding counties, the book said.
He built a community within the church, and many of its members helped build its current structure.
While the church has been renovated, it remains successful under the supervision of Bishop Right Reverend John Richard Bryant, it said.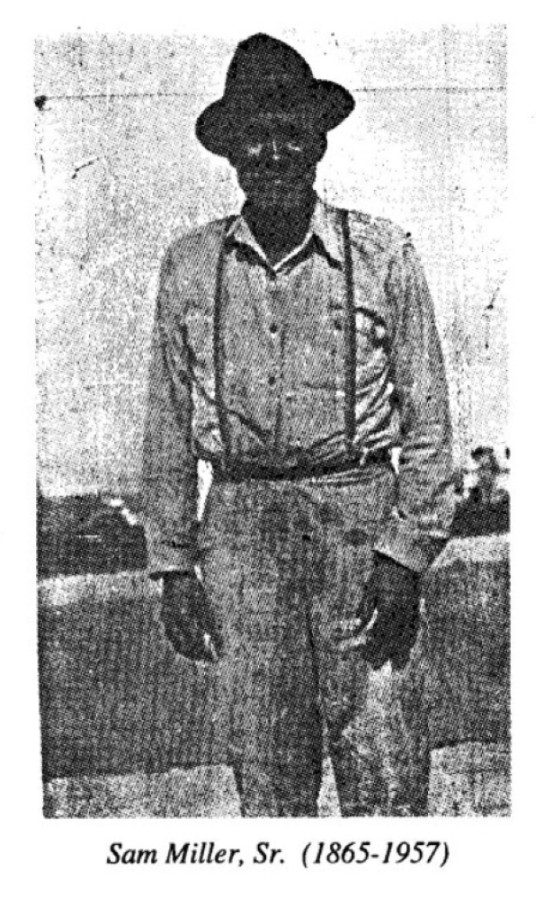 The Miller family
It is no easy task to keep track of family members through generations, but the Miller family has done so well, the book said.
Each summer since 1968, the Miller family holds a reunion, allowing members to come together to celebrate and look back at the people who shaped their lives.
The Miller family began in 1865 with Sam Mathew Bagley from Birmingham, Alabama, the son of a slave owner and a Creek Indian. As a young man, he was forced to change his name after being wrongfully accused of killing a white farmer, so his family moved to the banks of Georgetown's San Gabriel River, the book said.
Miller had five kids with his first wife and remarried in 1902, and he had an additional 15 children, it said.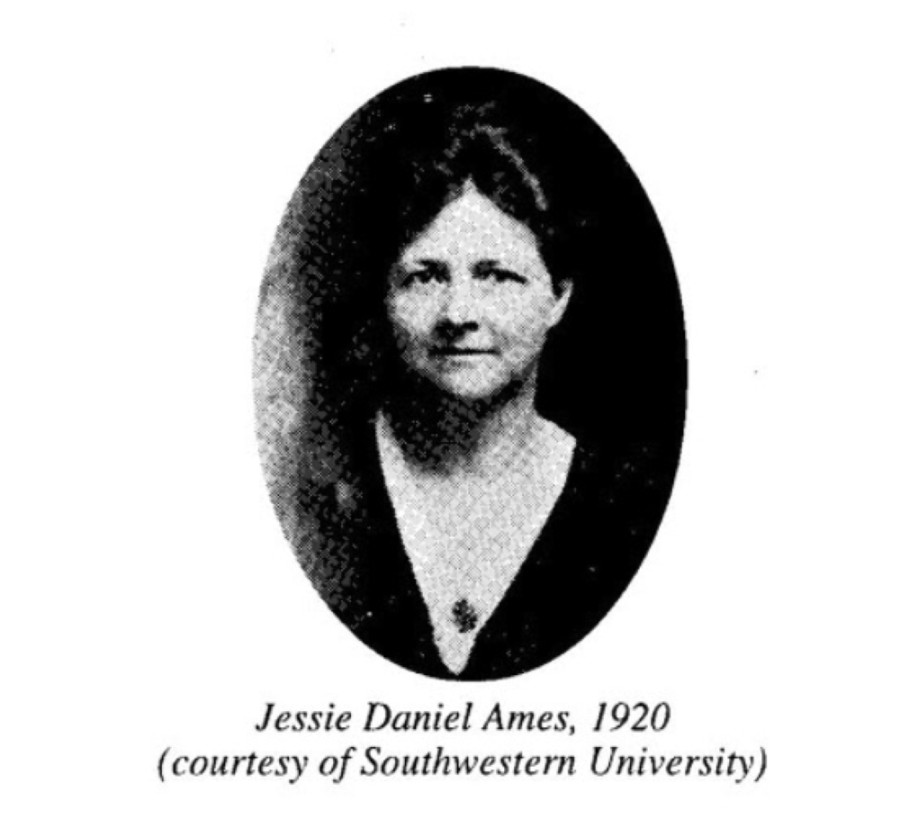 Jesse Daniel Ames
Jesse Daniel Ames is a white Southern woman who spent much of her life in Georgetown and attended Southwestern University.
Following the death of her husband in 1914, Ames became a public servant when she became the first president of the Texas League of Women Voters, the book said. In 1930 she started her own organization named the Association of Southern Women for the Prevention of Lynching, built to combat white men's claim that lynching was necessary to protect white women, it said.
Through this organization Ames worked to discredit the anti-black fear perpetuated by the Ku Klux Klan.
Ames remained dedicated to the protection of black men in Texas, often taking criticism for her stance against racial injustices.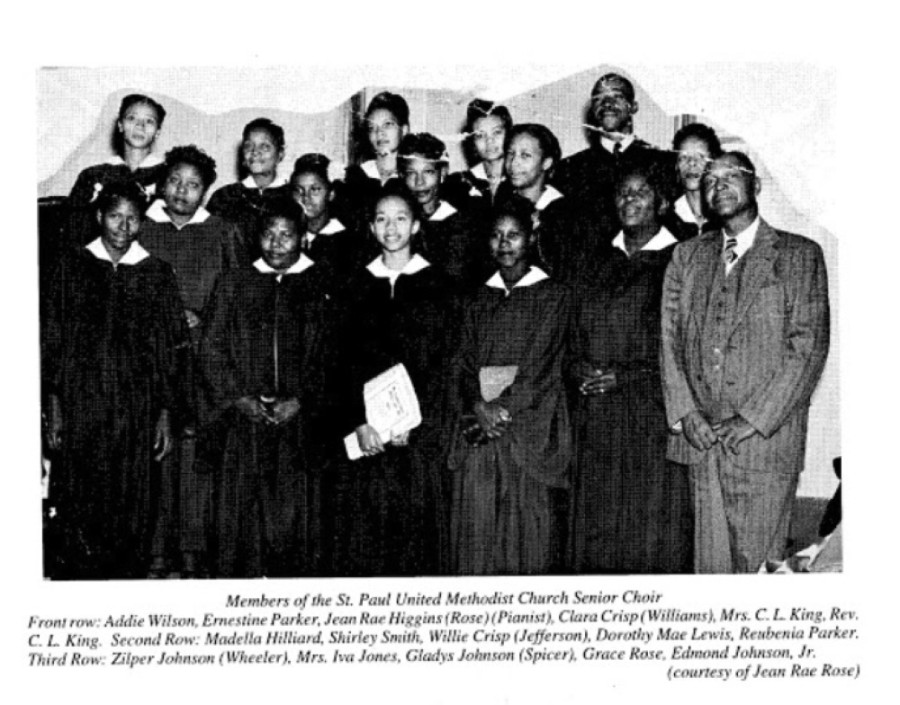 Mack and Belinda Cook
Mach Cook, a carpenter, and his wife Belinda were local leaders who helped found St. Paul's United Methodist Church, the second-oldest African American church in Georgetown.
While the church was lead by Reverend Mark Henson, a black minister, the Cooks spearheaded a donation drive to purchase building materials to construct a church on a plot of land he and Belinda donated.
In 1972, the church's current location at Seventh and Timber streets was constructed, it said.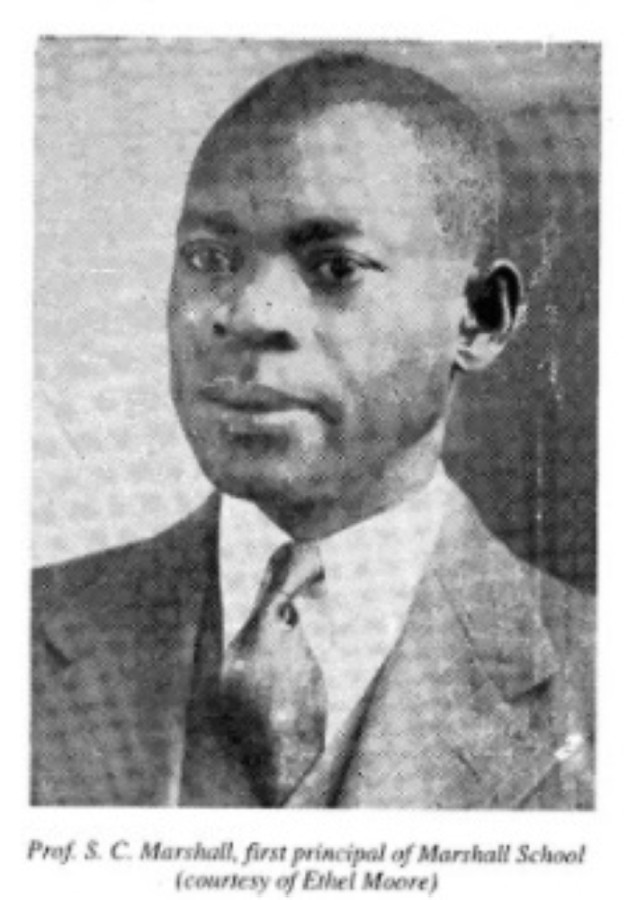 S.C. Marshall
Between 1910-64, Georgetown's black schools received little public funding, resulting in poor facilities and second-hand books and equipment discarded by the white schools, the book said.
The first African American school in Georgetown was a three-room facility called The Colored School. It offered an education for those in first to eighth grades and was the extent to which an African American student could receive an education, the book said.
That is until Principal S.C. Marshall was determined to extend African American education through high school, it said. In 1913, he went to the school board and persuaded the board members to educate students through high school. It was after their approval he accepted his first high school-level student, Lois Palm. She graduated in 1916 with a big community celebration, it said.
In 1923, a new school building was constructed near where Scenic Drive is now, it said. In 1930, after Marshall retired as principal, the school was renamed Marshall High School, it said.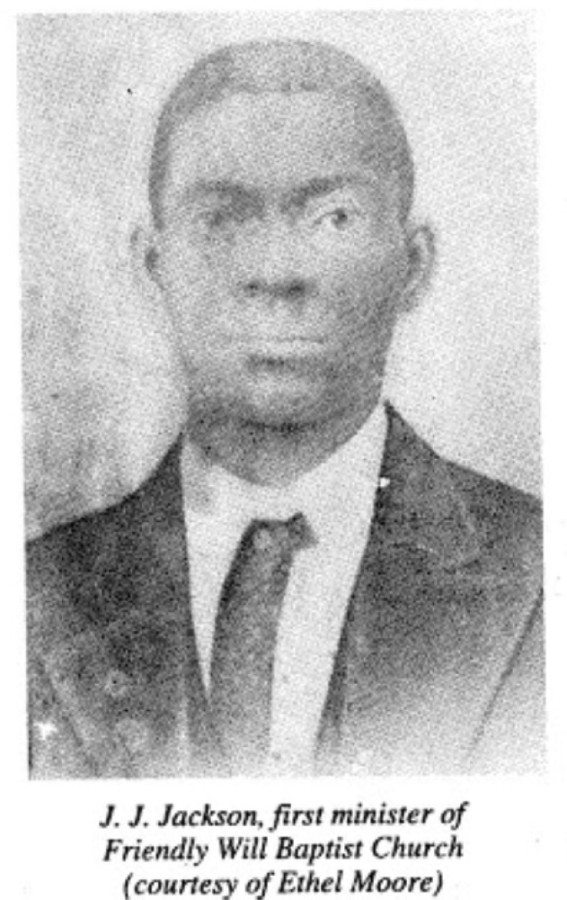 J.J. Jackson
With only 22 members, the Friendly Will Baptist Church was founded in 1902 with its first home located on Fourth and Martin Luther King Jr. streets in Georgetown, and its first leader was Reverend J.J. Jackson.
Quickly the congregation grew by more than 22, the book said. However, the church faced some setbacks, including many of its congregation moving to Gay Hill Baptist church and a destructive fire in 1933 that moved services to the Masonic Lodge building, it said.
The congregation was able to raise enough money—$141—to purchase land and build a new frame building in 1936 at 706 W. 14
th
St., where it is located today.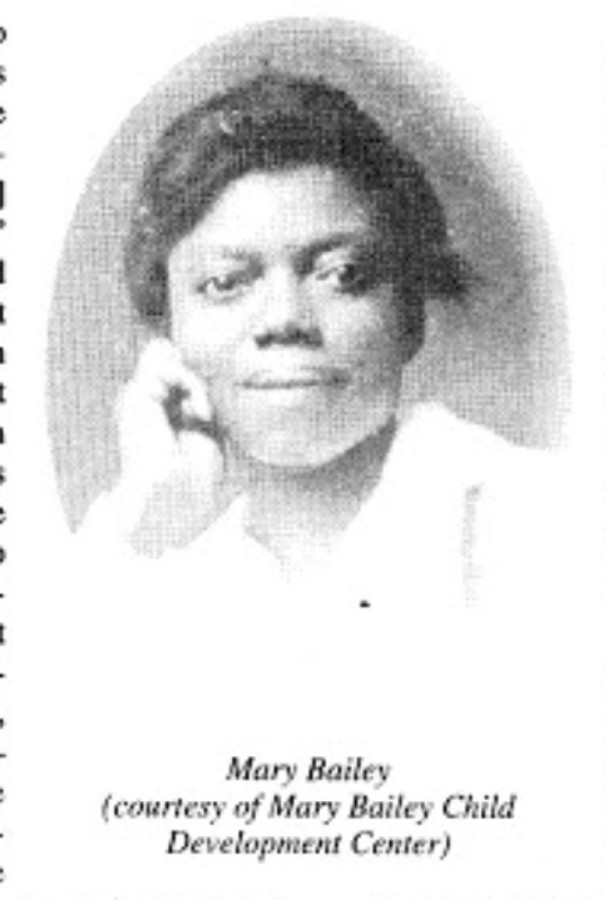 Mary Bailey
Preschool educator Mary Bailey was a kindergarten teacher who was praised for her understanding that young children benefited most from an educational environment that emphasizes self-confidence development, getting along with others and the desire to learn, the book read.
However, an education like this was not easily attainable for the African American community in Georgetown until 1953, when Bailey founded her preschool—the first in the area to be open to nonwhite children, it said. The Mary Bailey Child Development Center—now known as Mary Bailey Head Start—is still open today, teaching children of all races the fun of learning, it said. It is located at 601 N. College St., Georgetown.
Prior to opening her day care, Bailey studied child development at Huston-Tillotson College, receiving her bachelor's and master's degrees.
Bailey's mission was always to provide children with more than just babysitting, the book read.
Iola Bowden
White music teacher Iola Bowden grappled with the idea that it is impossible to promote racial equality in a segregated community, so she created her own music school for African Americans in Georgetown.
Prior to the start of her school, Bowden studied music at Southwestern University, Washington Conservatory, Baylor Conservatory and Cincinnati Conservatory, the book said. As an educator, she was concerned the students of Carver School—Georgetown's only black school—would not have access to resources as other nonblack students, particularly in fine arts programs. She developed an outreach program where she and other university musicians would provide free music lessons for African American students, the book said.
It was largely through her work that Southwestern University admitted its first African American student, Ernest Clark, in 1965, to whom she became a mentor, it said.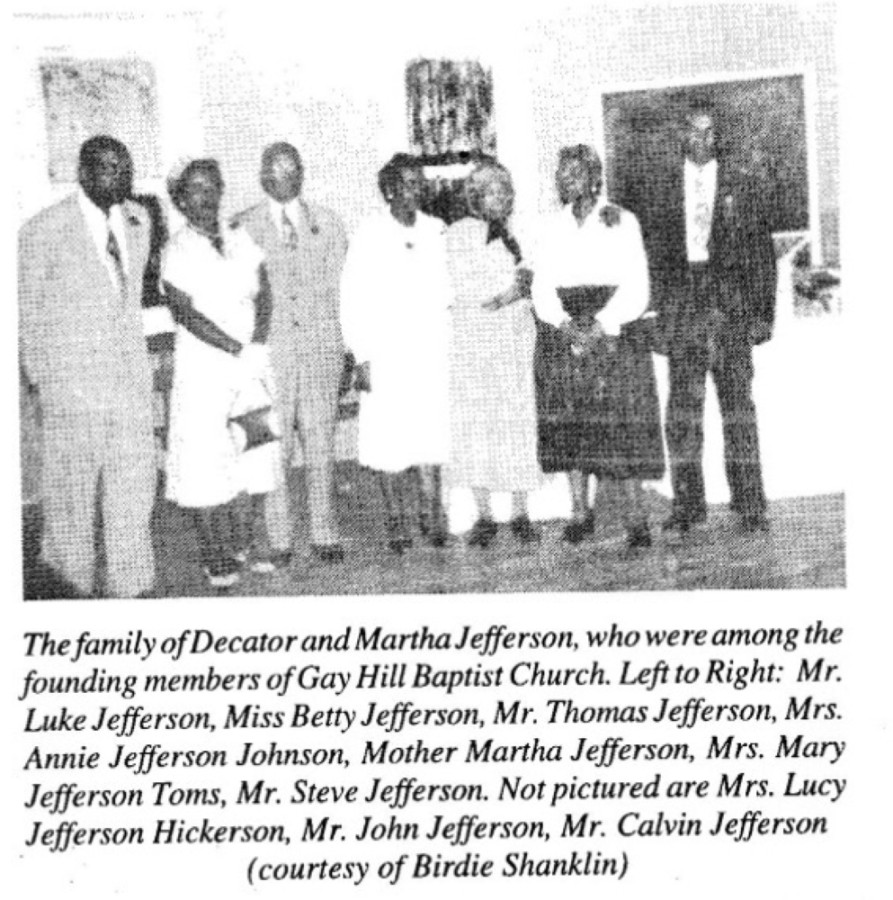 Gay Hill Missionary Baptist congregation
Started by 25 members of the local Friendly Will Baptist Church, Gay Hill Missionary Baptist Church was the "newest" African-American church sometime in 1920, the book said.
Organizers raised $120 to purchase land near West 15
th
Street, near where the present church stands, it said.
Gay Hill's first pastor was Reverend L.C. Collins, who arrived in 1921. Since then, the church has had several leaders in its time and several known Georgetown faces including Martha Anna Jefferson, who taught Sunday school classes, the book said.