Cody Hirt and Brad Strittmatter opened The Golden Rule in June at 50% capacity. Despite the difficulties the owners found in opening a restaurant in the middle of a pandemic, it was a blessing in disguise, Hirt said.
"Had the pandemic not happened, we might have been inundated with customers," Hirt said. "Instead, it let us kind of ease into it where we could get our feet under us; our employees could really figure out what they were doing, the ins and outs of our menu."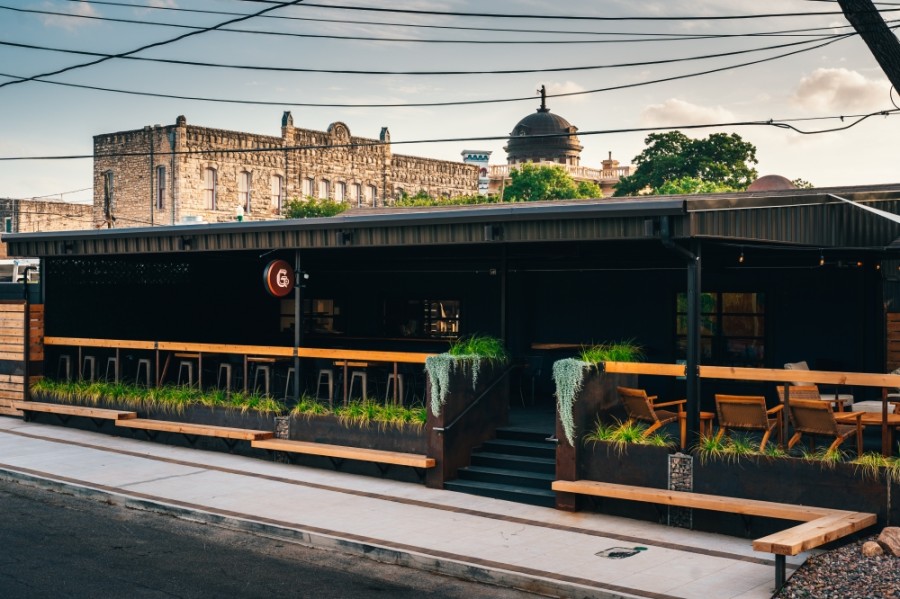 Head chef Juan Ramirez used the experience to experiment with the menu particularly as there was low accessibility to many products. He also used the time to train his employees in preparation for a normal opening.
Opening a restaurant and cocktail bar had always been a goal for Hirt and Strittmatter. For them, the idea was to build a place where people treated each other the way they wanted to be treated, hence the name The Golden Rule.
The menu is a mixture of different places, experiences and foods from Hirt's, Strittmatter's and Ramirez's past. Strittmatter said his favorite dish on the menu is the Steak Frites sold with green onions and a choice of two specialty sauces.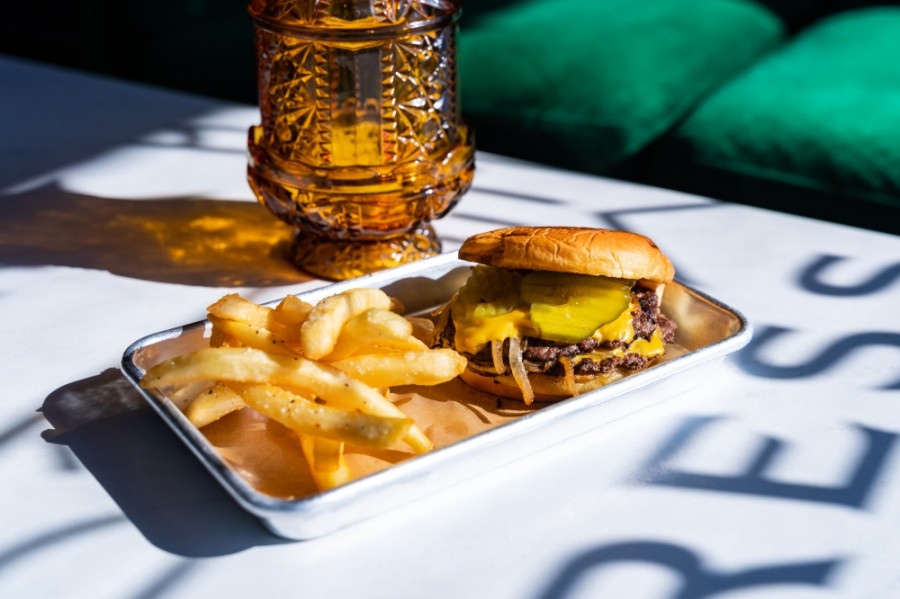 For Hirt, he recommended the Elk Double Smash Burger. The double patty burger is served with all the fixings on a potato roll and comes with a side of fries.
"[It's] a lot of traditional American fair, with some fusions like Asian, a little Mexican flair as well but definitely trying to keep the Southern comfort food, kind of modernizing a bit," Ramirez said. "[The menu] is a team effort. There is a lot of creative minds, trying different stuff, sometimes Hirt and Strittmatter pitch an idea, and from there my mind just starts going and working."
Hirt and Strittmatter built The Golden Rule with the notion to build relationships and friendships. He wanted to have a place where guests can take their time enjoy themselves and have conversations without feeling rushed, Hirt said.
Hirt added that he loves walking around the restaurant and seeing friends and family interacting with each other. "It's just heartwarming," he said.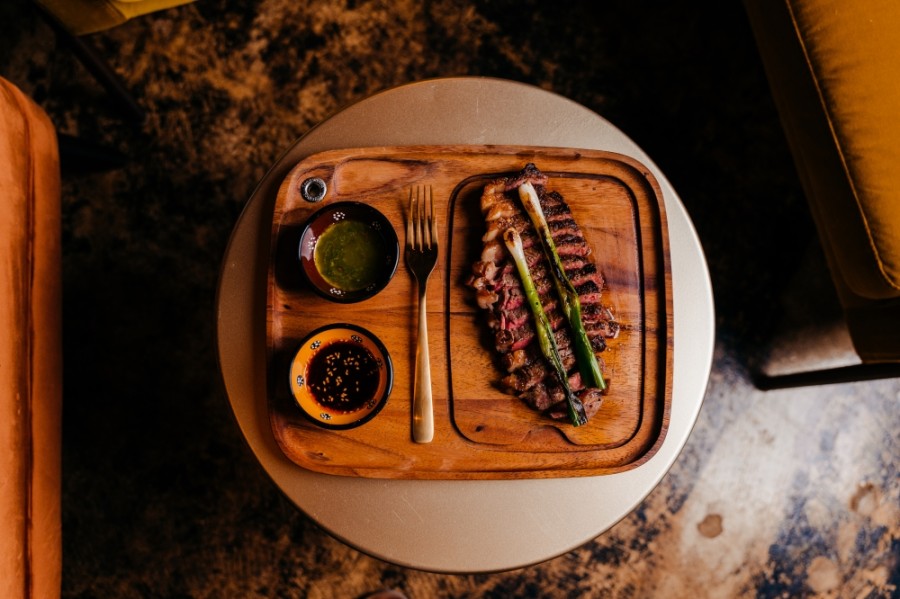 "The idea is that dinner should be a social thing. When you grew up you sat around the family dinner table; that's where you get caught up on what's going on everybody's life," Strittmatter said. "We think that's the same thing that should happen here. That's why we have a lot of big tables and private tables so you can have 10 of your friends sitting around."
The Golden Rule
606 S. Church St., Georgetown
512-843-5900
www.goldenrulegtx.com
Hours: Tue. 4-9 p.m., Wed. 4-11 p.m., Thu.-Fri. 11 a.m.-11 p.m.; Sat. 8 a.m.-10 a.m., 11 a.m.-11 p.m.; Sun. 11 a.m.-8 p.m.; closed Mon.