Nik Shanklin said he grew up in The Ridge neighborhood in Georgetown admiring the local barber.
Raised primarily by his grandmother, Birdie Lee Shanklin, a member Georgetown's famed Miller Family and daughter of the shop's namesake Frank "Papa Frank" Miller, Shanklin said his childhood was surrounded by family.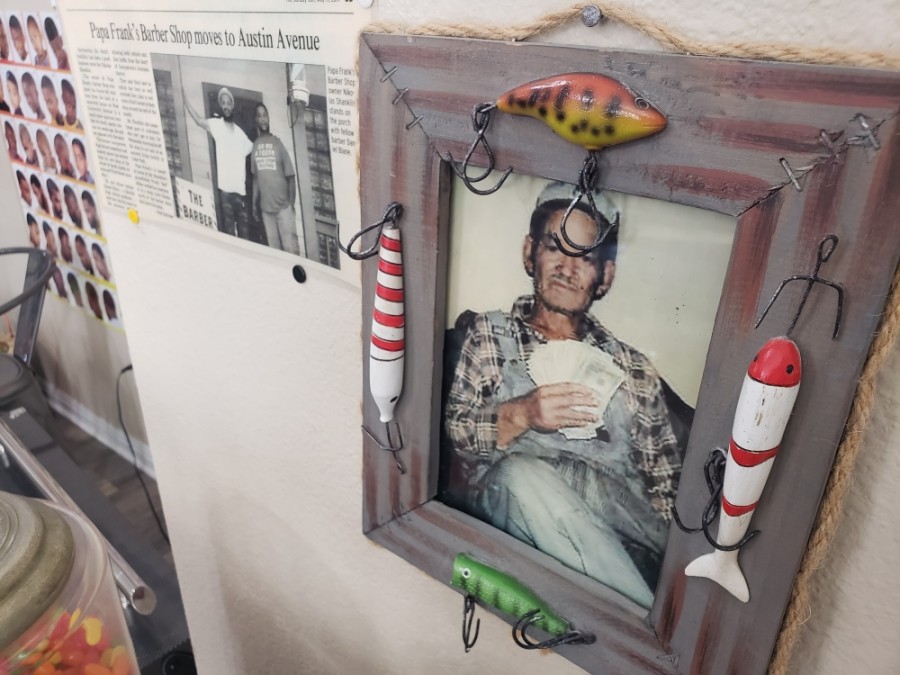 He added his favorite time of the year was attending the Miller family reunion, still held in San Gabriel Park every year for more than 50 years, with a pause in 2020 due to the coronavirus pandemic.
While Papa Frank died when Shanklin was only a few years old, he recalled constantly hearing stories of the family patriarch.
The business's logo, a barber pole as the handle of a fishing rod and clippers at the end, was designed by Shanklin's cousin. It, too, is a nod to Papa Frank, an avid fisherman.
"Papa Frank had so much respect in this town," Shanklin said. "When I came up with the name of Papa Frank's it wasn't just because it sounded cool. It was the man, the legacy of him and what he left behind. ... It's a good name; it's a solid name; it's got a lot of history."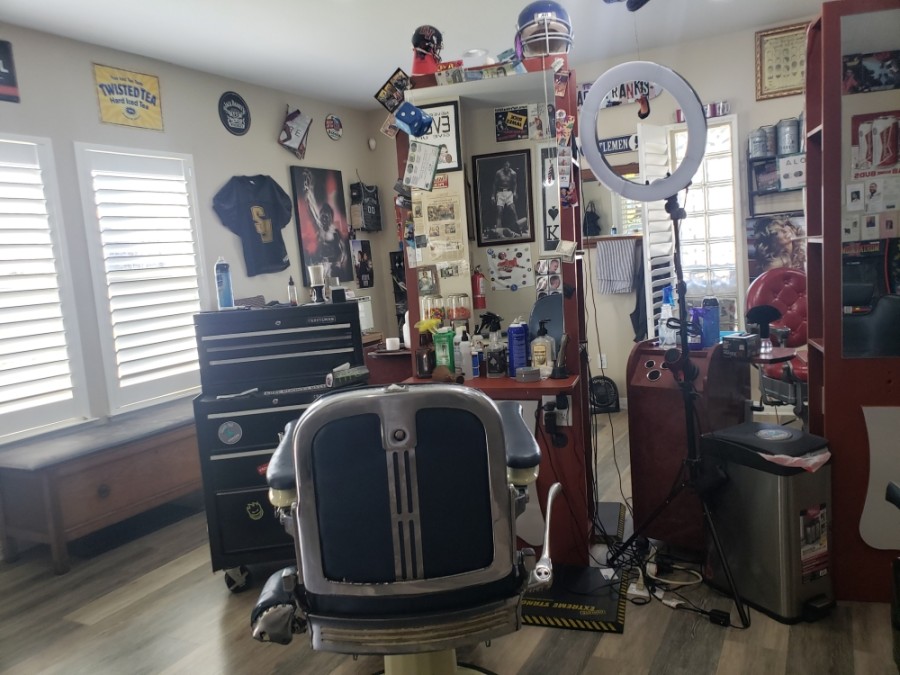 Shanklin said he first learned how to cut hair while in prison improving on his skills and moving up to cutting the hair of guards. After taking on several jobs post incarceration and not finding a passion, a friend recommended he get his cosmetology license.
He then opened Papa Frank's in April 2011, moving to its current location on South Austin Avenue in 2019.
While Shanklin said he is able to cut all types of hair, he specializes in short styles and undercuts for men and women. The business also does designs, eyebrow services and hot-towel shaves.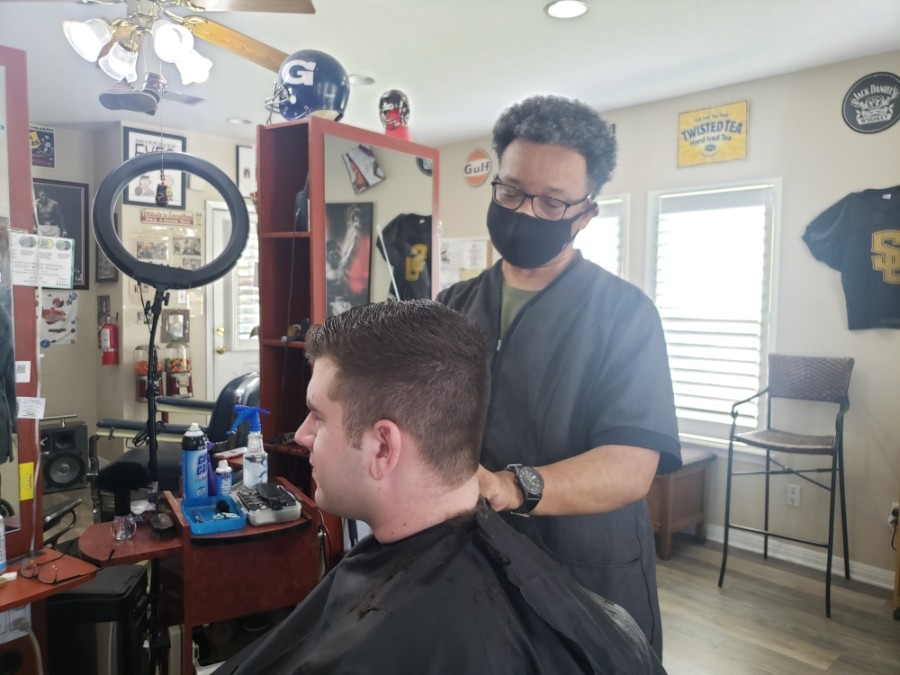 "I love my job," Shanklin said. "I get paid to hang out with people and make people feel better about themselves."
The walls of Papa Frank's are decorated with family photos and newspaper clippings as well as sports memorabilia and posters or anything Shanklin likes.
The environment, Shanklin said, is one of the main things that sets Papa Frank's apart from other shops.
Shanklin added that he is determined to make Papa Frank's the best shop in Georgetown, as it is an honor to carry on his family's name and legacy.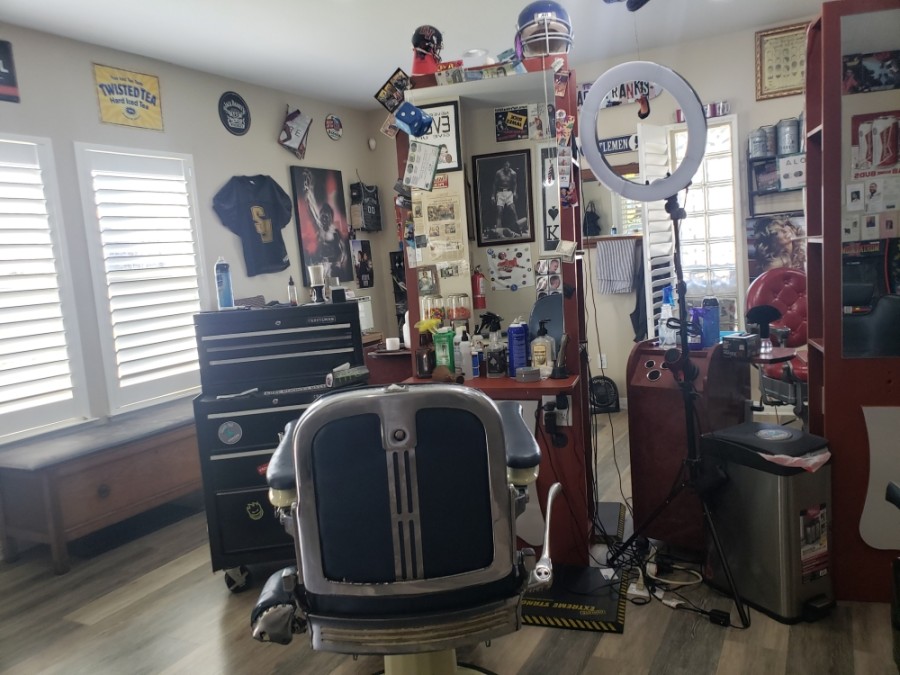 "We want to give people the absolute best experience," Shanklin said. "And that's what our slogan is, 'The haircut is free. We charge for the experience.'"