Supporters of the Esperanza Community, a transitional shelter community for people exiting homelessness, gathered May 12 to celebrate the opening of the project's inaugural neighborhood made up of 50 cabins in East Austin.
The overview
The Esperanza Community is located at 780 S. US 183 just north of Hwy. 71 and was
originally proposed by Gov. Greg Abbott
as a state-sanctioned homeless encampment amid ongoing
debate between city and state officials
over the management of homelessness in Austin. The Esperanza site is an approximately 7-acre property owned by the Texas Department of Transportation.
The Other Ones Foundation, or TOOF, homeless nonprofit has since stepped in to operate and grow the shelter community. What was originally an open space covered in concrete is now home to a developing community of dozens of tiny homes that will continue to expand over the years ahead.
The May 12 event marked the opening of the first of four planned tiny home neighborhoods within Esperanza. After several months of development, JP's Peace, Love, and Happiness Village—named after Peace, Love & Happiness Foundation founder John Paul DeJoria—is home to 50 occupied cabins.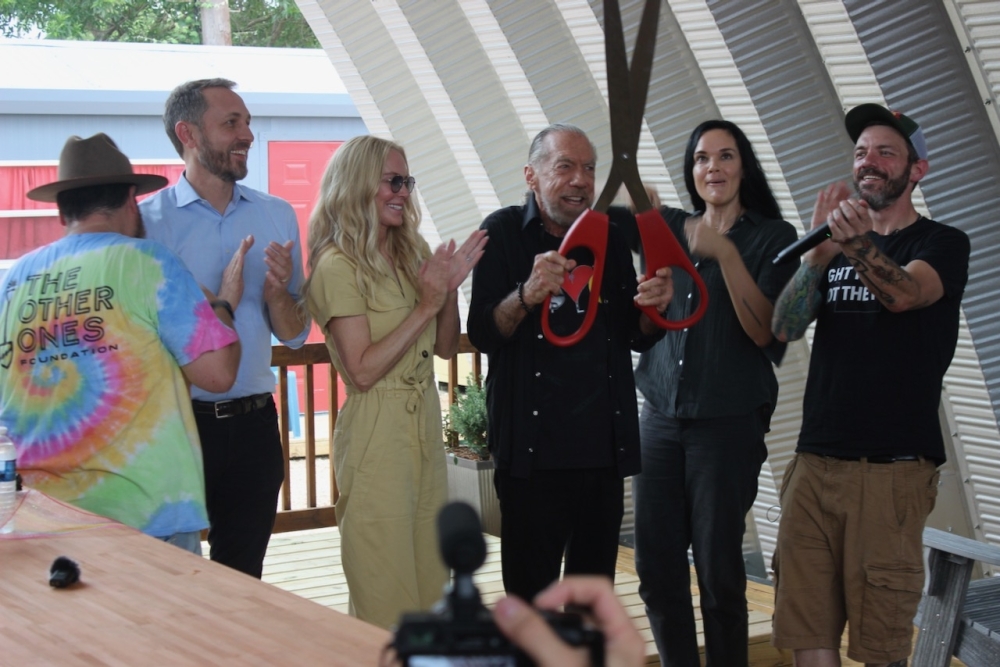 DeJoria, the billionaire co-founder of the Patrón tequila brand, said he achieved his success after being homeless himself earlier in life. During remarks at the PLH Village ceremony, he said he threw his support behind Austin's Esperanza Community after he experienced how even a small amount of support can help.
"How many people like John Paul DeJoria are here in Austin that have that same opportunity to be able to make it if someone just lent a helping hand?" DeJoria said.
The details
Construction on the 50-cabin PLH Village began in October, and residents have moved into their spaces through the past several months. The second of the four-phase, $5.4 million tiny home project at the Esperanza Community is already underway with another 50 cabins expected to be completed by the end of the year.
"This is beyond, I think, what anybody ever thought it could be. And this is just the beginning," TOOF founder and Executive Director Chris Baker said.
Each of the four 50-home neighborhoods also feature community gathering spaces alongside food and hygiene facilities.
Put in perspective
Angelo Diaz has been a longtime resident of the Esperanza Community who moved into one of the PLH Village tiny homes earlier this year. Diaz said just four and a half months of living in his own space has made him feel more secure day-to-day while also allowing him to focus on new opportunities.
"Finally now I'm at that point where I can start paying attention to my life instead of always wondering, 'Am I going to have anything left when I get back home?'" he said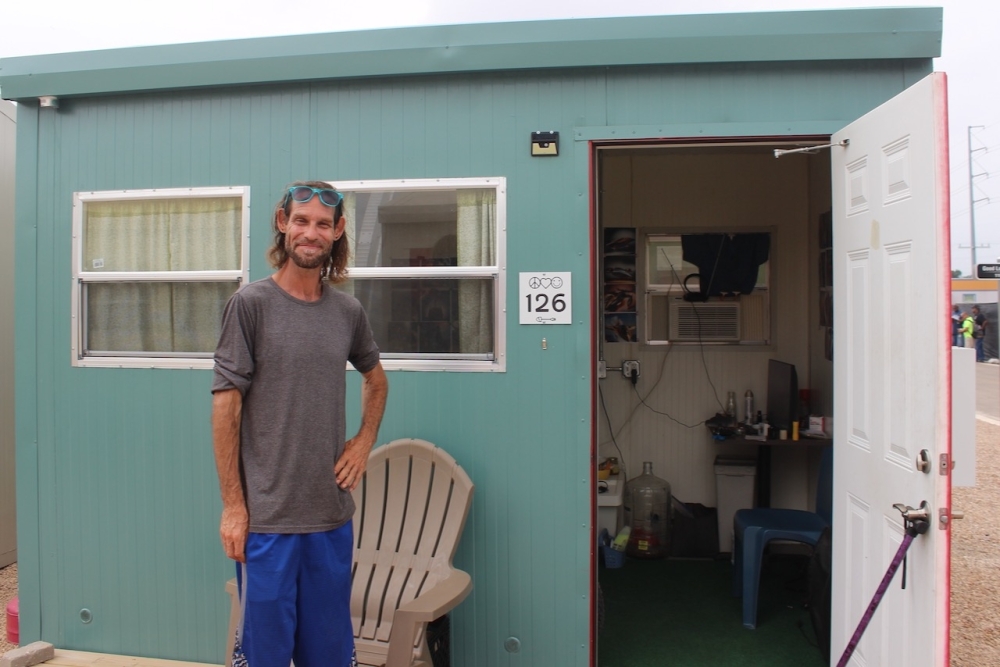 Diaz said he plans to move into his own apartment in the near future while staying on case management in his space at Esperanza and securing a job there. Looking ahead he said he plans to work on pursuing new certifications, potentially through Austin Community College, and eventually "pay it forward" in the community through peer support work.
"It gives you a better sense of worth, allows you to focus on your life instead of focus on existential stuff," Diaz said of living in the new neighborhood.