Carl Garza has been in the pizza business for more than 30 years, working at multiple restaurants during that time.
While growing up, Garza and his brothers enjoyed cooking together. His brothers opened their own restaurants, and Garza said he chose pizza because it was one of his favorite dishes to cook. He said he enjoys the fun nature of pizza and the excitement that comes with a universally loved dish.
Garza opened his first restaurant in 1993, Bambino's, in downtown San Antonio, but due to raising a family and other concerns, he decided to move his business to a new area.
"It was a really good location, but I needed something a little more," he said. "I was downtown San Antonio, but I had a lot of children, and it was a tough place to raise children."
In 2002, Garza landed in Cibolo, opening his new restaurant
Catalano's Pizzeria
in Old Town off Main Street.
Garza said the city was much smaller when he opened the business, and he was one of the first businesses to open in the downtown area that's still around today.
"There was only Harmon's and myself, and it was tough," he said. "There was a population of maybe 3,000, and it was rural."
Garza takes pride in his pizza and other dishes, offering quality ingredients and recipes that he's proud of.
"I have never hated my job, and I still love being in there making pizzas," he said. "I can get in there and forget about everything."
While Catalano's is known for pizza, it also offers pastas, salads, burgers and a variety of other dishes, making the restaurant a one-stop shop for all customers.
Popular dishes at the restaurant include lasagna, the spaghetti, the Big Bambino Sandwich and the Catalano's Specialty Pizza.
"I am not going to cut corners on my recipes," Garza said. "I haven't changed my lasagna recipe in 30 years. I buy the better cheese and the better ingredients to make sure our food is good."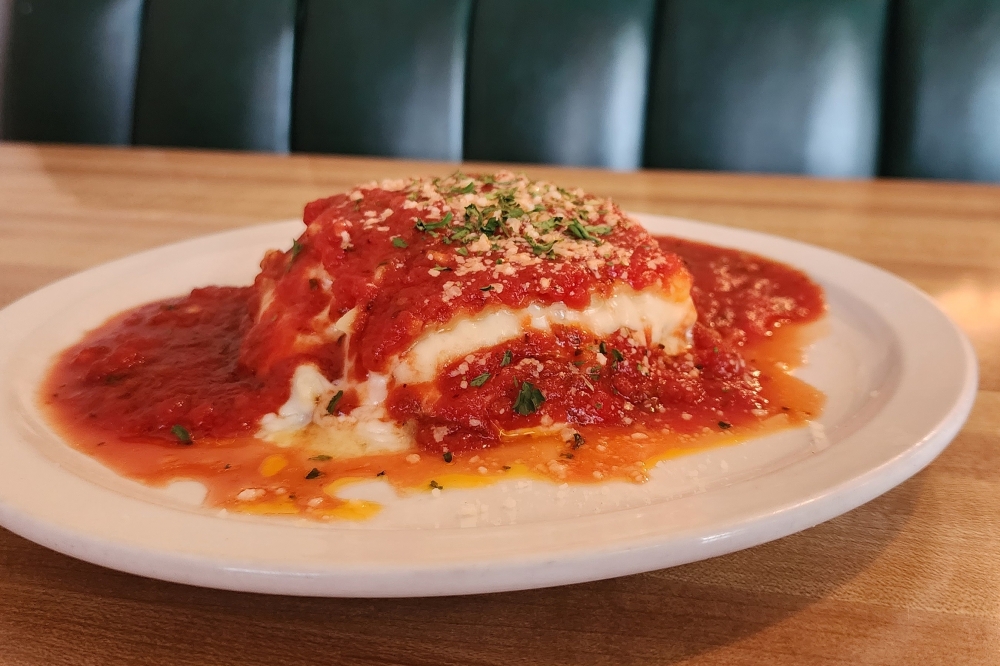 Garza said he is proud to have grown with Cibolo, and the residents of Cibolo have made his restaurant a successful venture that has lasted more than 20 years downtown.
"Without this community here, this never would have happened," he said. "Having been in the business for so long, Garza hopes to retire from Catalano's one day and pass down the restaurant to one of his daughters. One of Garza's daughters is in school now working toward a business degree.
"I look forward to the next generation coming in here and taking over," he said. "Downtown Cibolo has boomed, and it is going to get bigger and bigger."