A new tour and expansion at
Natural Bridge Caverns
opens May 12.
The
expansion
features new lighting throughout the cavern as well as a 1,100-foot-long expansion of the public passageways through the cave, which includes a new 5,700-square-foot dome chamber called the Ballroom that will be used as an event space.
According to a May 3 news release, the project has been underway since 2017, and millions of dollars were invested in the design, technology, construction and guest experience for the new expansion.
The new tour is called Hidden Wonders and includes new lighting, a sound and light show, and a tour through the expanded areas.
A belt-assisted transportation system was also constructed at the 710-foot exit tunnel to help attendees get from the underground to the surface more easily.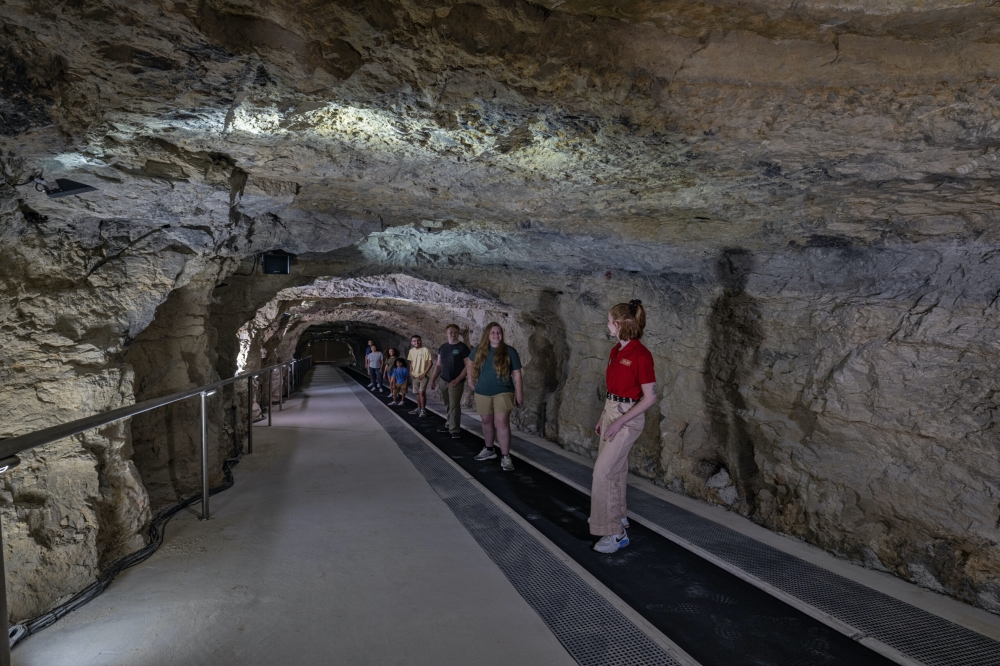 "In developing this area of the cavern system, we have both pursued and established best-case practices for working in this delicate environment. Our goal is to give visitors a stunning view of the cavern like never before, without impacting its beauty," Natural Bridge Caverns President Brad Wuest said in the release. "Developing this tour has been challenging due to many things—including the depth of the new public tour area. This expansion required the construction of a 710-foot exit tunnel—double the length of anything done before—and to do so with minimal impact on the cavern. We used best-in-class techniques and developed new ones to make it work. We took the time to do it right. The result speaks for itself."
For more information on the Hidden Wonders Tour and future expansion efforts planned at Natural Bridge Caverns, visit
www.naturalbridgecaverns.com
.