Market Data—Central Austin, May 2014
Now is the chance to help your local community succeed. Become a Patron by contributing to Community Impact Newspaper and gain daily insight into what's happening in your own backyard. Thank you for reading and supporting community journalism.
become a ci patron
contribute today
Market Data provided by the Austin Board of Realtors
Joe Lanane's career is rooted in community journalism, having worked for a variety of Midwest-area publications before landing south of the Mason-Dixon line in 2011 as the Stillwater News-Press news editor. He arrived at Community Impact Newspaper in 2012, gaining experience as editor of the company's second-oldest publication in Leander/Cedar Park. He eventually became Central Austin editor, covering City Hall and the urban core of the city. Lanane leveraged that experience to become Austin managing editor in 2016. He managed eight Central Texas editions from Georgetown to San Marcos. Working from company headquarters, Lanane also became heavily involved in enacting corporate-wide editorial improvements. In 2017, Lanane was promoted to executive editor, overseeing editorial operations throughout the company. The Illinois native received his bachelor's degree from Western Illinois University and his journalism master's degree from Ball State University.
---
---
MOST RECENT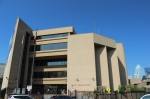 The new report centers on the office's three main functions, including tracking APD officer discipline, reviewing the city's police policies, and engaging with Austin residents.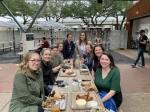 For the past five months, grassroots volunteer groups have been working to connect thousands of Central Texans to COVID-19 vaccines.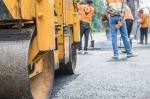 The project, funded by a 2018 Bond, will cause some lane closures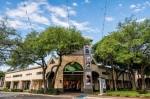 Read the top business and community news from the past week from the Central Texas area.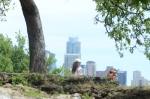 Commissioners directed staff this week to develop a plan to fully electrify Travis County's fleet of vehicles, a leading source of greenhouse gas emissions for the county.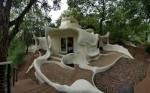 Read the latest business and community news from the Central Texas area.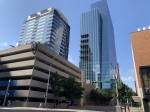 The newly-completed 36-story tower sold to Kilroy Realty Corp. for $580 million.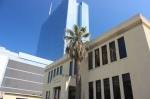 Through the planning process, feedback from Austin community members will contribute to the drafting of a Palm District Small Area Plan to be finalized and adopted by city officials next year.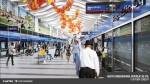 The latest Orange Line design shows potential elevated rail line over I-35, as well as options for the Drag.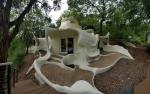 The tour's founders say they are open to a new local operator taking over the event.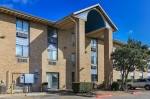 Through Austin's HEAL initiative, residents of an encampment near East Austin's Terrazas Branch Libarary were relocated to a South Austin shelter before that camp is cleared away.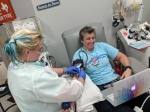 The Central Texas nonprofit also said its blood supply remains depleted due to decreased donations through the COVID-19 pandemic.