Editor's note: This story has been updated to state right of way is being cleared for the project.
The Westwood Magnolia Parkway Improvement District is funding an extension of Woodtrace Boulevard that will connect Hwy. 249 in Magnolia to FM 2978 just south of the Woodlands Parkway. Announced in an April 22
release
, the $8 million project will create a new east-west thoroughfare for drivers in Montgomery County and an easier path from The Woodlands to the recently opened Hwy. 249 extension, also alleviating traffic congestion on FM 1488 with the coming residential and commercial growth. There are more than 5,000 homes planned or under construction in the surrounding area, according to the release.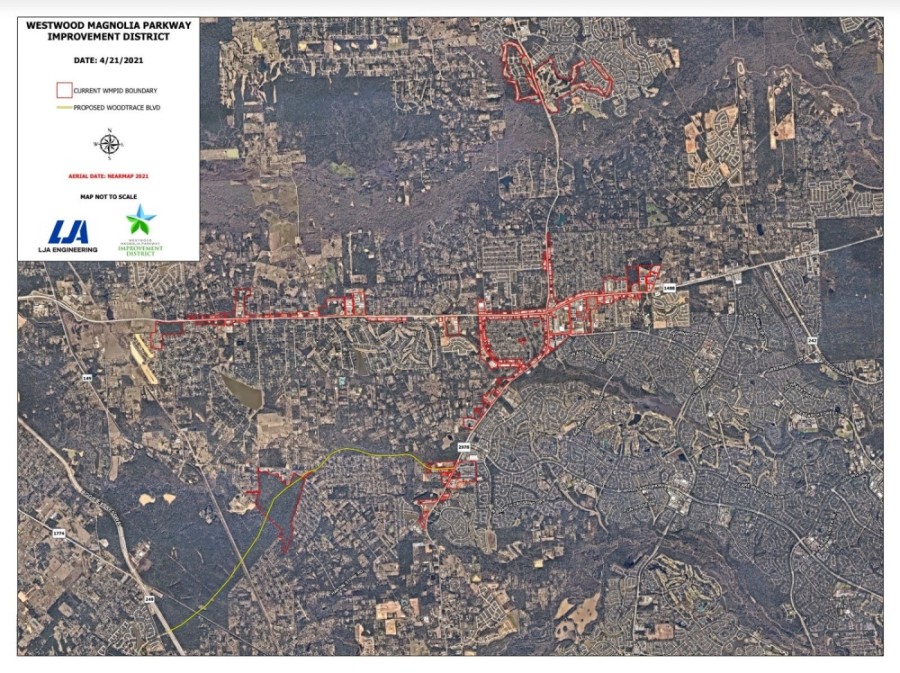 The project, estimated to take two years to complete, will be constructed in four parts beginning with the land clearing. WMPID officials said May 10 right of way clearing is underway with additional permitting pending.
The 3-mile road project is a joint project between the WMPID, Montgomery County Precinct 2 and local developers, according to the release.