Previously slated to
open
in February, the first Montgomery County lanes of the tolled extension of Hwy. 249 opened March 26, according to information from the office of Montgomery County Precinct 2 Commissioner Charlie Riley.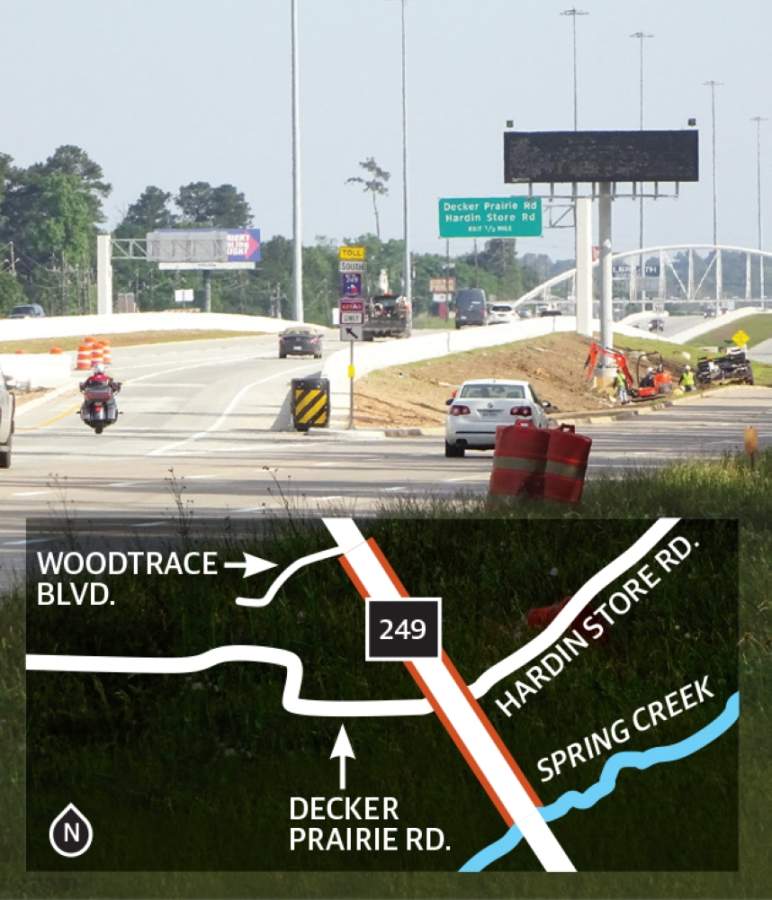 The Montgomery County Toll Road Authority segment stretches from Spring Creek to just south of Woodtrace Boulevard and features two main lanes in each direction with a toll gantry and tolled entries and exits. This segment spans 3.6 miles and is part of a larger, multi-agency project. The Harris County Toll Road Authority, the MCTRA and the Texas Department of Transportation have been working since 2017 to extend the tolled portion of Hwy. 249 from Tomball through Magnolia with a nontolled segment stretching to Navasota,
Community Impact Newspaper
previously
reported
.
Timeline:
early 2018-March 2020
Cost:
$63 million
Funding source:
MCTRA