Steve Mims and his wife, Michelle Mims, moved to Magnolia about three years ago, Steve said. He and his wife wanted a change to a more country lifestyle, but he said there was one thing the area was lacking.
"From the time we moved over here, one of my continuous complaints was not having good barbecue options and not having good options to go get breakfast tacos," Steve said.
That prompted Steve and Michelle to open Bulls and Bellows BBQ in May, Steve said. The food truck offers traditional barbecue favorites, such as brisket, pork ribs, turkey and breakfast tacos as well as barbecue tacos, baked potatoes, and a variety of appetizers and desserts.
Steve, who also works in the energy industry, said he has always had a passion for cooking barbecue. Michelle said the community has been supportive as they have launched this new endeavor.
"The community and the way the people are, everybody is so friendly and welcoming, and they want us to be successful," Michelle said.
A key part of what the business does is support veterans and first responders, Steve said. Steve is a veteran himself and served two tours in Afghanistan, he said. Bulls and Bellows offers discounts to veterans and first responders and has a front-row parking spot reserved for them.
"We're a business out the gate; we're not printing money, but we still make a point of not forgetting about the people that have served us and continue to serve us," Steve said.
Steve said he wants people in the community to feel like family when they eat at the barbecue joint, which is part of the reason why the couple chose to open in Magnolia.
"We didn't say, 'Hey, let's go start up a barbecue place in downtown Houston or in Rice Village or the [Texas Medical Center],'" Steve said. "We picked a spot 5 miles, seven minutes from our house because we wanted to be able to serve people in our community."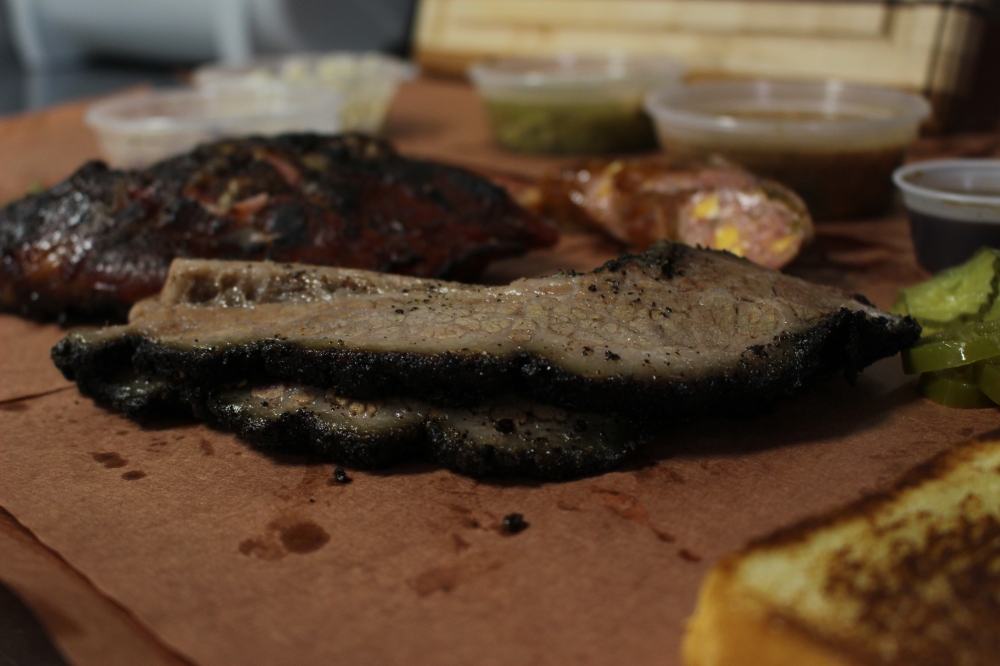 Bulls and Bellows BBQ
6920 FM 1488, Magnolia
281-745-7638
www.bullsandbellows.com
Hours: Wed.-Thu. 6:30 a.m.-8 p.m., Fri. 6:30 a.m.-9 p.m., Sat. 7:30 a.m.-10 p.m., Sun. 7:30 a.m.-7 p.m., closed Mon.-Tue.