Co-owner Chris Clarabut catered his brother-in-law's wedding four years ago, not knowing it would be the start of 2 Guys 1 Pit BBQ & Catering, he said.
Clarabut started the catering business with his father-in-law, Richard Rodriguez, before opening a restaurant in July 2019 in Tomball.
"We offer traditional barbecue, and I think what sets us apart is we are very personal people, so we know a high majority of people that come by name," Clarabut said.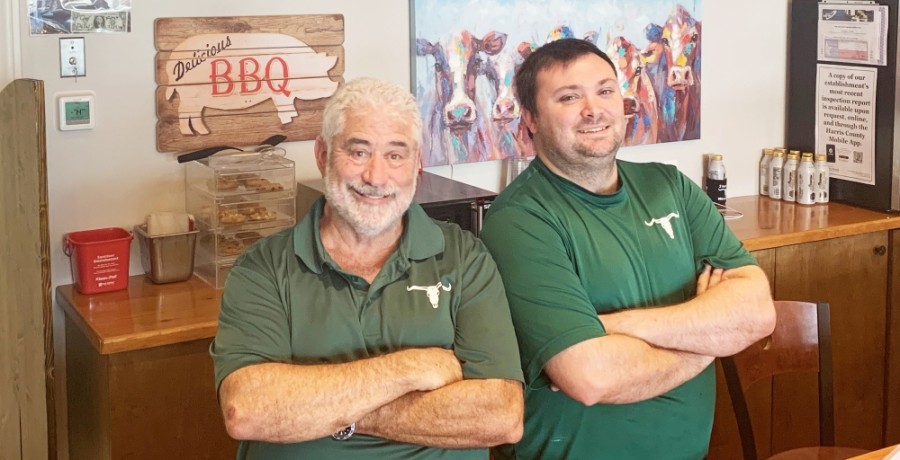 Rodriguez serves as pitmaster and has experience cooking at barbecue competitions since the 1980s, he said. "A slogan I have is 'One Bite Wonder,'" he said. "That comes from doing competitions where you only get one bite in front of the judges."
Meats are hand-cut to order, Rodriguez said. Brisket, turkey, pulled pork, chicken, pork ribs and sausage as well as baked beans, mac and cheese, baked potato salad and other sides are on the menu.
In March, 2 Guys 1 Pit was forced to temporarily close its dining room to comply with local mandates during the coronavirus outbreak.
During the closure, Clarabut said the restaurant shifted to makeshift drive-thru and curbside services.
"It went very well and was very efficient, and people seemed to love it," he said. "We decided to make it a full-time fixture about a week in. We literally cut a hole in the side of our building, put in a window and created a drive-thru."
Also during the pandemic Clarabut said the restaurant has offered free meals to first responders, doctors and nurses, and collected donations to donate food to nurses.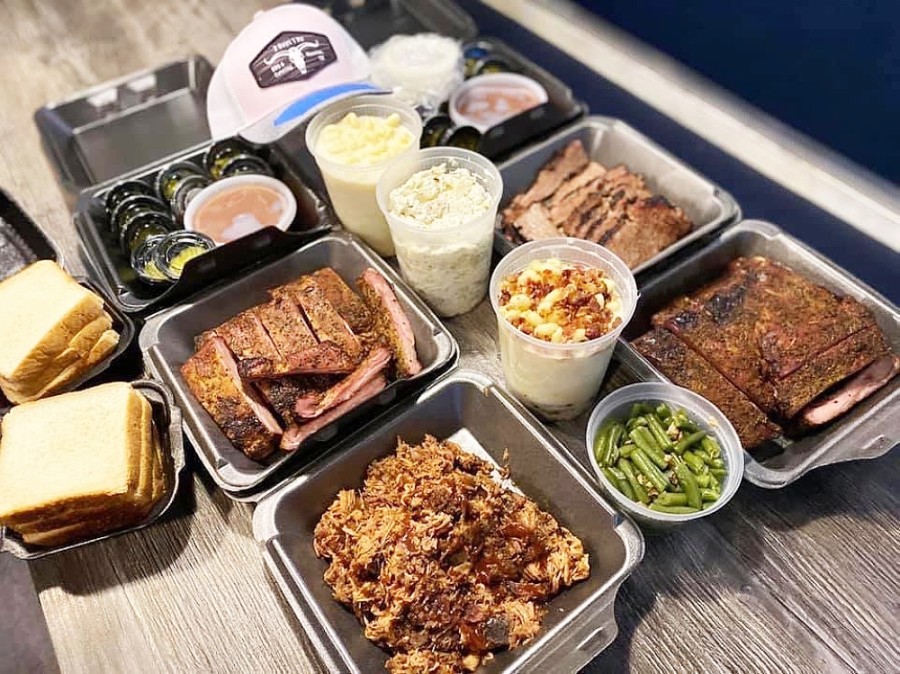 "We are close to 700 pounds of just meat we have donated to doctors, nurses and first responders," he said.
After Gov. Greg Abbott eased dine-in restrictions, 2 Guys 1 Pit reopened its dining room with limited occupancy May 11, Clarabut said.
"People are ready to get out and dine again," Rodriguez said. "People have said, 'I am happy to sit down and have a meal, not in my truck, not in my car and not at my own dining room table.'"
2 Guys 1 Pit BBQ & Catering
11711 Spring Cypress Road, Tomball
832-559-3923
www.2guyspitbbq.com
Hours: Sun.-Thu. 11 a.m. -8 p.m., Fri.-Sat. 11 a.m.-9 p.m.