A newly proposed development called Wood Leaf Reserve could bring 299 homes and 4 acres of commercial space to the city of Tomball, according to plans presented to Tomball City Council on June 16.
Representatives with Chesmar Homes, the builder for the proposed community, presented to council about Wood Leaf Reserve, slated for 95 acres between Theis Lane and Holderrieth Road in the city.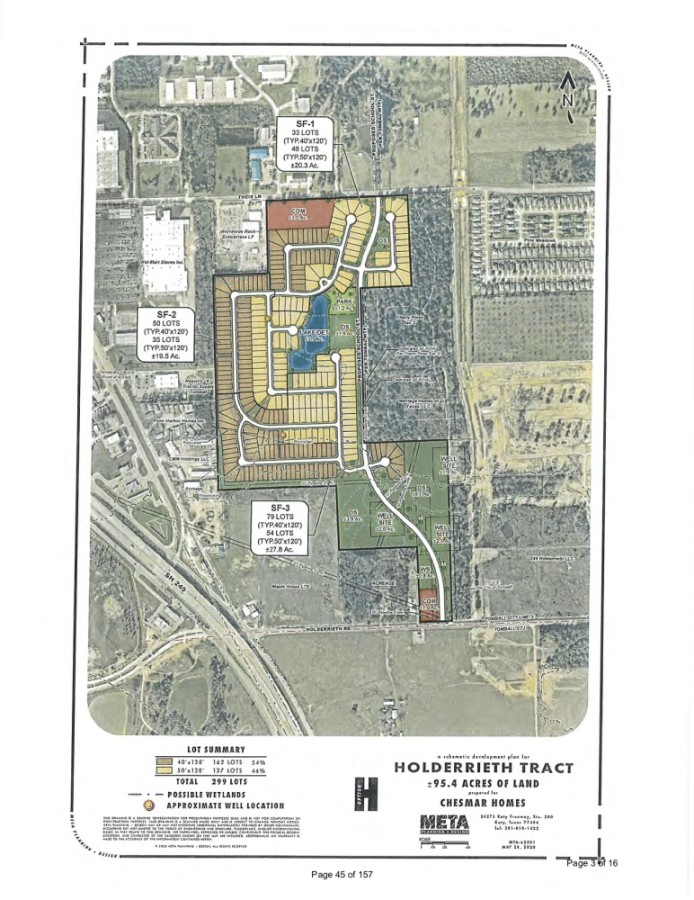 Chesmar has ties to Woodforest in Montgomery, NorthGrove in Magnolia and The Groves in Humble, among other master-planned communities, according to meeting information.
The residential portion of the development would be located within a proposed public improvement district that would levy a 30-year tax rate equivalent to about $0.7-$0.8 per $100 of the finished home value, according to meeting information. This would equal about $1,750 per year for a 40-foot lot or $1,925 per year for a 50-foot lot and total an estimated property tax rate of $3.1527 per $100 valuation based on current tax rates, according to meeting information.
Funds from the PID assessment may go to finance landscaping, lighting and signs, sidewalk and street construction, water and drainage improvements and park improvements, according to meeting information from Chesmar Homes.
Plans for Wood Leaf Reserve outline 162 lots spanning 40 feet by 120 feet and 137 lots spanning 50 feet by 120 feet. According to meeting information, home sales prices are projected to range from $250,000-$275,000 and range in size from 1,518 square feet to 2,662 square feet, depending on lot size.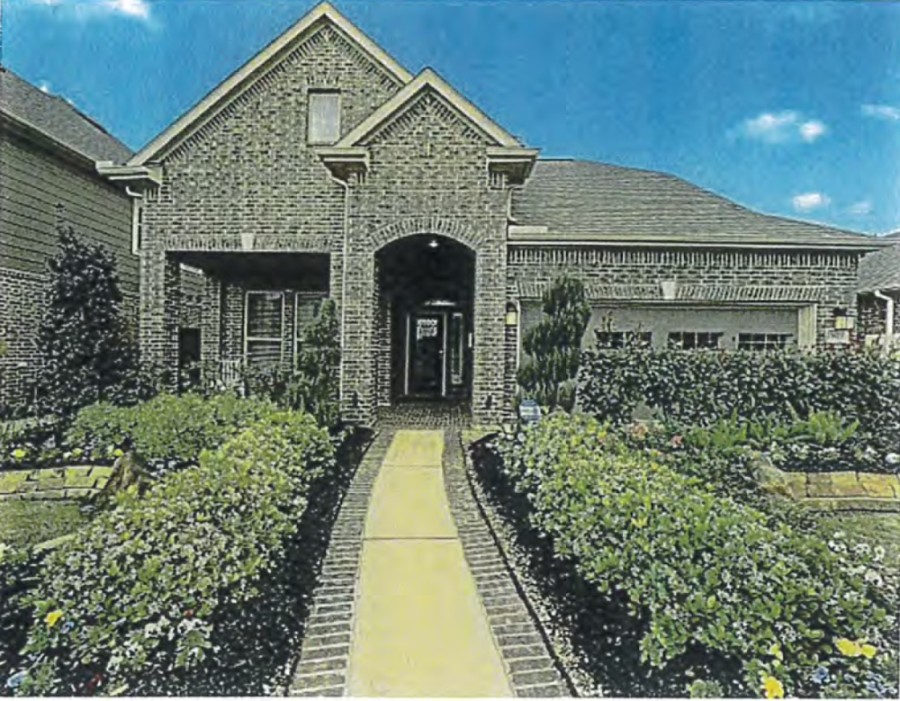 The development plans also include 4 acres of commercial space, 5.9 acres of stormwater detention and 11 acres of open space. A 3.7-acre amenity lake—used for detention if needed—and a 1.2-acre park are also in the plans.
According to a schematic plan, entry points would be located off of both Holderrieth Road and Theis Lane with the development abutting Cherry Pines, a residential development under construction on Cherry Street, to the east.