Construction for Magnolia's planned H-E-B at Spur 149 and FM 1488 has been put on hold, said Chessie Zimmerman, a representative of development company Stratus Properties Inc., during a May 12 teleconferenced City Council meeting. The project was previously slated to debut in this fall.

"We are on hold at the moment," she said. "We are at a wait-and-see pattern."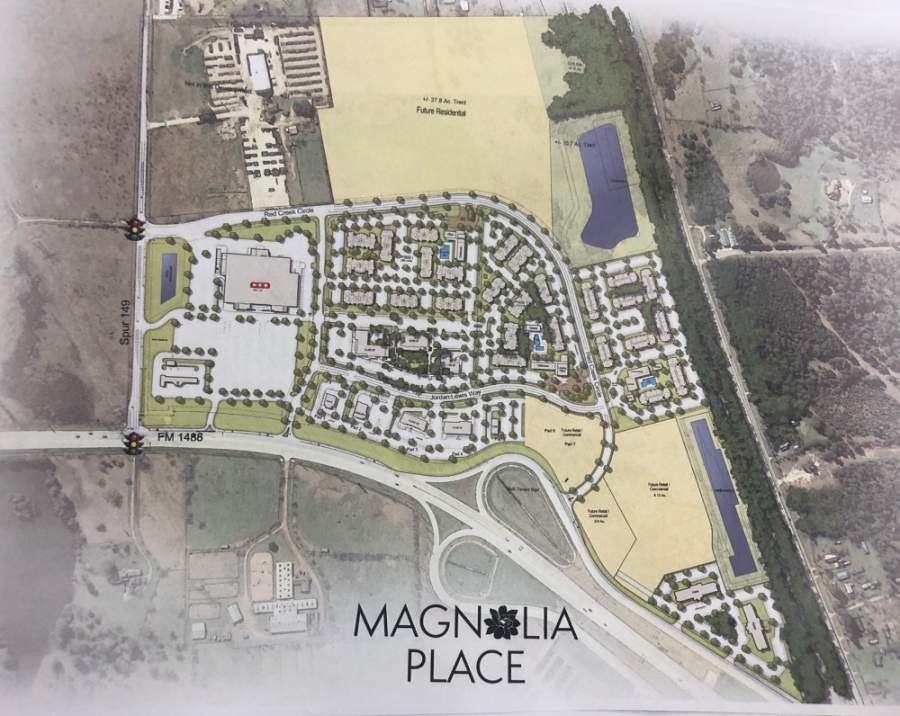 H-E-B is adjusting to an increase in online sales, deliveries and curbside pickup during the coronavirus pandemic and has asked that its construction projects be put on hold, Zimmerman said at the meeting. The project site in Magnolia had been cleared for the retail portion of the Magnolia Place project, Zimmerman said, which happened as the pandemic hit. H-E-B is part of a larger, 12-acre mixed-use development called Magnolia Place that Stratus is developing, Community Impact Newspaper previously reported. Magnolia Place has now been put on hold.

"What we are expecting it to be back up and running within a year," Zimmerman said.

With architectural plans for the retail portion of Magnolia Place complete and everything ready to issue a permit for public infrastructure—barring one item—Zimmerman said Stratus is in a good place to pick up work when it is possible. Magnolia Place is also slated to include additional retail space as well as residential areas, including multifamily space, according to previous reporting.
Mayor Todd Kana said he understood the reasoning behind having to put the project on hold.
"There's many unknowns right now, and nobody wants to proceed into the middle of something with the great unknown," he said. "But I completely understand and expected this."
Zimmerman said she was disappointed the project was put on hold, and she does not expect to have further updates before the end of the summer.
"Hopefully as soon as we can we'll be back," she said to council.