Jennifer Armentrout said her quilting shop, Threaded Lines, saw an unprecedented wave of new clientele earlier this year as people rushed to find fabric for hand-sewn face masks during the coronavirus pandemic.
"The military was calling for [masks], the police and the hospitals. ... The normal mask production could not keep up with the pace, so they turned to the quilting community, and all quilters stopped quilting and started making masks," she said.
Armentrout said she opened Threaded Lines on FM 1488 in the city of Magnolia with her husband, Darrell, in August 2018 to provide modern, eye-catching fabrics. The shop specializes in cork, sashiko and quilting fabrics that Armentrout said cater to a younger audience of sewers.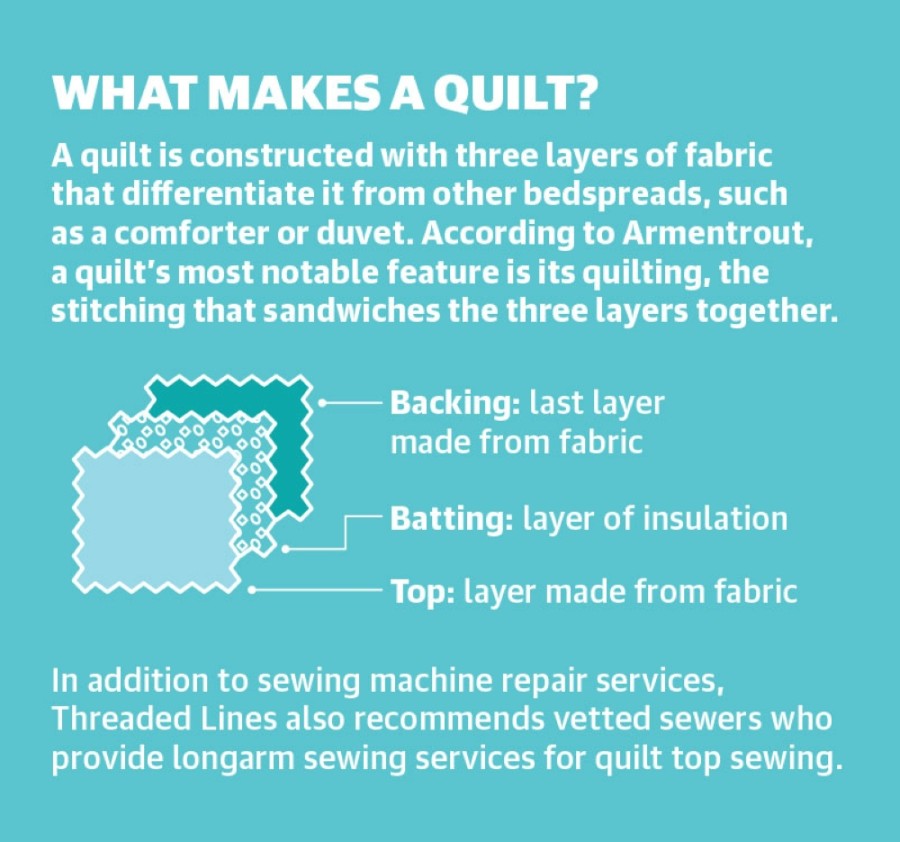 "I'm the only shop in the Houston area that I'm aware of that carries as much cork [fabric] as I do, and the people who like to use cork fabric are younger," she said. "They're making handbags; they're using bright colors."
In addition to offering an edgier supply of fabrics, Armentrout said her business maintains a digital presence to stay connected to its modern clientele. While Threaded Lines does not offer traditional in-person sewing classes, Armentrout often hosts livestreamed tutorials on the business's Facebook page and plans to venture into YouTube soon, she said.
As the need for mass mask production slows, Armentrout said she hopes those who picked up the hobby during the crisis continue to create.
"That's where my shop has done well because I already was appealing to a younger crowd," she said. "Now, we're getting little 10- to 14-year-olds [coming] in here picking out fabrics that they want to make things with. Well, they will be sewers for the rest of their life."
Whether crafting a quilt to cuddle in, patching a pair of pants or making a mask to help slow the spread of the coronavirus, Armentrout said sewing allows individuals to practice creativity during otherwise stressful times.
"There is something fundamentally satisfying about being able to create something that fits the need exactly, and someone can enjoy it so much," Armentrout said.
Threaded Lines
18230 FM 1488, Ste. 326, Magnolia
281-789-7899
www.threadedlines.com
Hours: Mon.-Wed. 10 a.m.-4 p.m.; Fri. 10 a.m.-4 p.m.; closed Thu., Sat., Sun.