Brazos River Park Connector Road and Trail, which links Sugar Land's Memorial Park and Brazos River Park, opened for through traffic in late May, according to the city of Sugar Land.
The city held a ribbon-cutting ceremony for the mile-long, two-lane road and accompanying trail on May 27.
The $2.3 million project provides continuous access to 420 acres of park land along the Brazos River and 9.5 miles of trails. Funding for the project came from the 2013 city parks bond.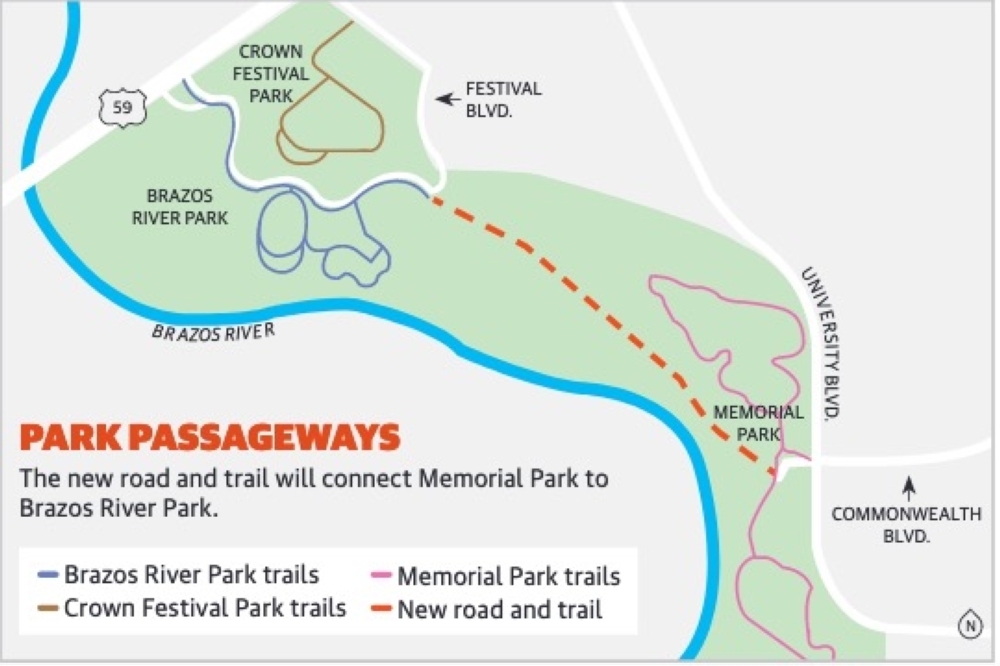 "The new connection between Sugar Land Memorial Park and Brazos River Park creates a lot more outdoor opportunities with greater accessibility for Sugar Land residents and visitors," Parks and Recreation Director Joe Chesser said in a press release.



In the release, the city said the project includes more that 150 native hardwood trees—some of which were donated by nonprofit Keep Sugar Land Beautiful and the Eason-Joseph family—as well as irrigation, lighting and wildflower seeding.