Jason Mangum, Missouri City parks and recreation director, presented the site redevelopment plan for the Sta-Mo Sports Complex at the July 20 City Council meeting.

Over the past 10 years, use of the park has diminished, according to a presentation by Mangum. The $10.5 million redesign aims to diversify the park's offerings and attract new visitors, he said.

"We feel like the design that we have is really right-sizing the park to the needs of the city of Missouri City," Mangum said.

The 28.6 acre Sta-Mo Sports Complex is located at the intersection of Court Road and Moore Road in Missouri City and has four softball, four baseball and two T-ball fields.

Mangum said some of the park's fields have become dilapidated and that there are issues with the park's drainage system, which causes flooding.
"The site is just in dire need of a development," Mangum said. "Lots of love from the community has gone into this park, lots of effort and energy, but it's gotten to the point where it needs to be redesigned."
Under the redesign, amenities at Sta-Mo would include two baseball and two softball fields, two soccer fields, a cricket pitch, outdoor pickleball courts, a dirt bike track, pavilion space and playground equipment.
"We really thought the best way to use this park would be to have it have more of a diversified use than it currently has," Mangum said.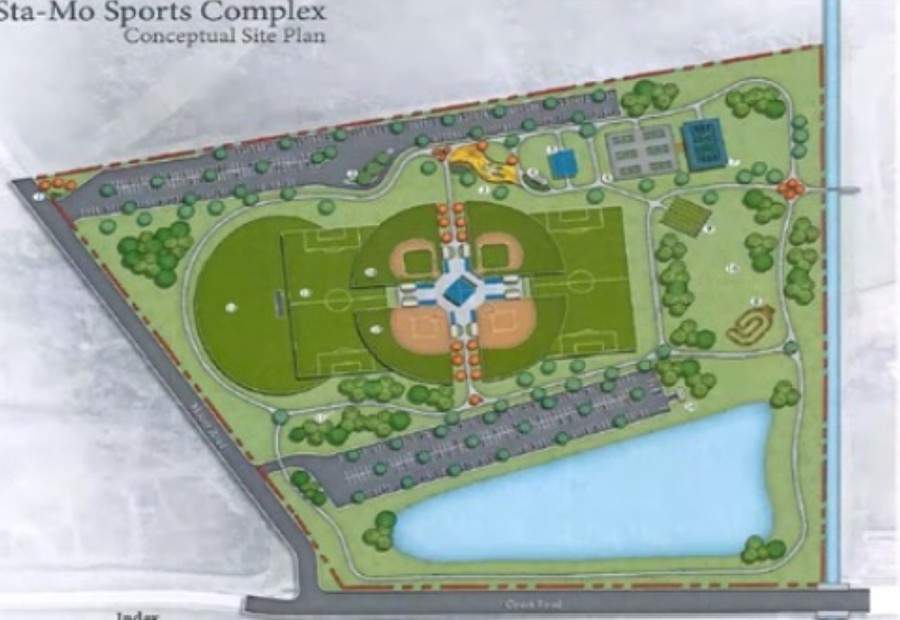 The money needed to redevelop Sta-Mo Sports Complex not been budgeted, Mangum said. Potential funding sources for the park redesign include a matching grant for up to $750,000 from the Texas Parks and Wildlife Department, according to Mangum's presentation.
Additionally, Mayor Yolanda Ford said she wants to speak with business owners in the community to drive support of the park's redevelopment.
"I want to commit to trying to go out in the community and getting some of our businesses to support this redesign and redevelopment of this park ... so we can see if we can get some buy-in with partnership on this park and help support the redevelopment," Ford said.