It is impossible to pick a dish off the menu at Trill Taco without thinking about Houston's renowned hip-hop scene.
For example, the first menu item—a flour tortilla taco with "immaculately seasoned" ground beef draped in mixed cheese, lettuce, pico de gallo and a signature sauce—is named after Houston-born rapper Bun B.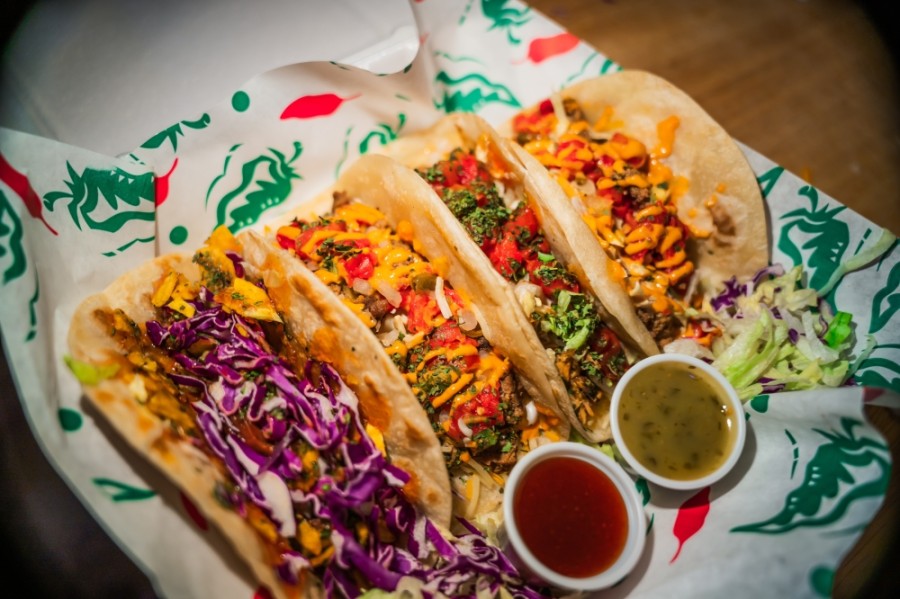 "We're not traditional," Trill Taco owner Samuel Sykes said. "That's what we wanted to do from the beginning: As far as our menu and our restaurant in general, we wanted to make sure we were different from everyone else."
The 27-year-old Houston-area native opened Trill Taco in 2019.
"Trill" in the restaurant's name comes from '90s hip-hop culture, Sykes said. Hip-hop duo UGK, which featured rappers Pimp C and Bun B, coined the term in the '90s, he said, and it quickly became a staple of Houston culture.
Though it unfortunately came after a tragedy, Sykes said being a Black-owned business has played a role in the restaurant's success. After George Floyd died while in the custody of the Minneapolis Police Department last May, Sykes said he saw the community band together and support Black-owned businesses.
"When the tragic events of George Floyd happened, the accent of our community was to support each other," he said. "That's where I saw my numbers triple."
Sykes said Trill Taco would not be a reality without his mother, Patricia Sykes. When the opportunity presented itself to open the restaurant, the two put their skills and talents together to make it happen.
"I built the body and the brand, and she's the heart and soul," Sykes said. "She's the cook, the chef and the most important part of the business for sure."
Down the road, Sykes hopes to open several Trill Taco locations throughout the Houston area and eventually throughout Texas. For now, he is working to increase the restaurant's brand awareness and add new dishes and drinks to the menu to keep the restaurant's regular customers coming back.
"We want to keep on growing," he said.