Even during the coronavirus pandemic, State Fare Kitchen & Bar—which opened in Sugar Land Town Square on July 8—draws large weekend and brunch crowds, leading to hours-long waits, Director of Operations Justin Yoakum said.
"The hardest part is not being able to accommodate everyone, epecially when we are operating at [reduced] capacity," Yoakum said.
In addition to limiting the number of customers, the restaurant is following the appropriate health and safety protocols by spacing tables at least six feet apart, monitoring the well-being of staff and requiring masks when guests are not eating or drinking, Yoakum said.
Yoakum, who oversees the food program at both the new Sugar Land location and the original location in Houston's Memorial City, said most people are drawn to the restaurant for its unique identity.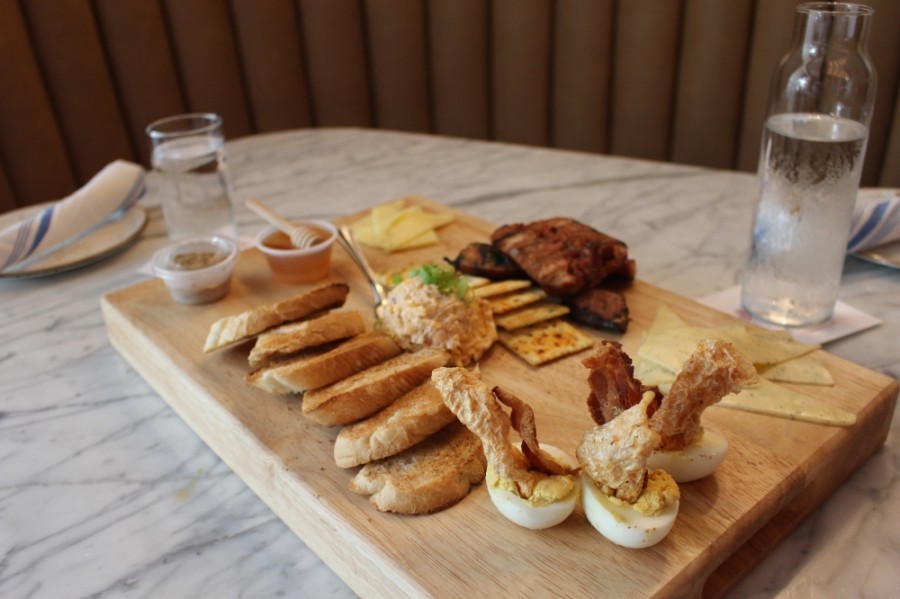 "I feel like we're an upbeat Southern concept," Yoakum said. "So we have a bunch of really cool twists on Southern favorites. Then, also, we have a couple of spinoffs of fair-type food—like, we have fried Oreos and funnel cake—as well."
Yoakum said he works to stay on top of the latest culinary trends and changes up the menu at least once or twice a year. Current menu offerings include the Texas Red beef chili Frito pie, the Sabine Pass gumbo, the H-Town hot fried chicken and the Kuykendahl burger.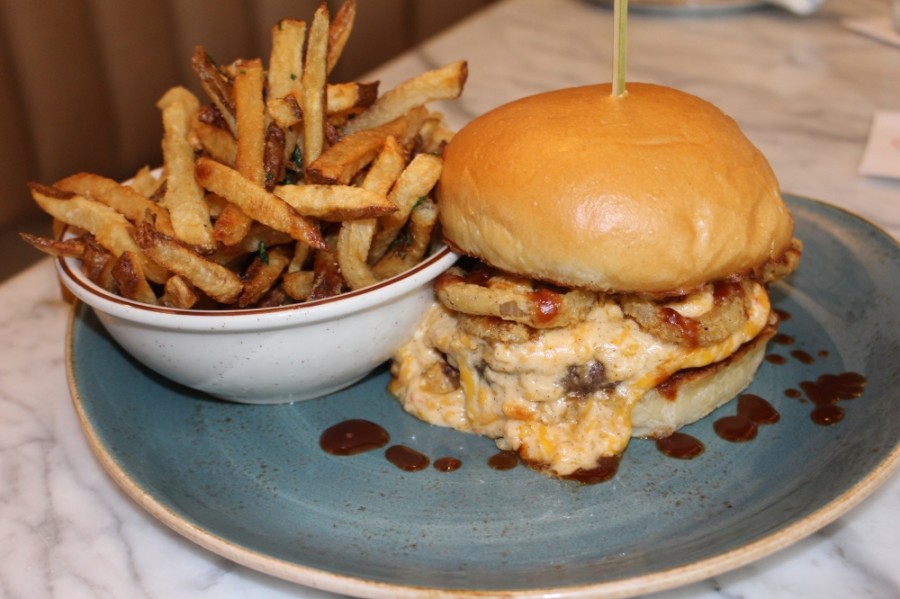 Drinks come and go, too, as the restaurant is constantly rotating out its selection of frozen cocktails, Yoakum said. New this fall is a pumpkin spice cocktail, he added.
"Just as much as the food is important, the drinks are really important," Yoakum said. "We take pride in having our beverage program be very driven. We print our menus in house, and we change them up daily."
Two years ago, when State Fare was acquired by Culinary Khancepts—the parent company behind Star Cinema Grill and Liberty Kitchen—Yoakum said the owner bought the restaurant with the intent of growing it and that he eyed the Sugar Land area for the second location.
"Town Center has always been a really great place," Yoakum said. "For a long time, it was kind of a place to see and be seen, and I think it kind of died down a little bit, and now, I feel like they're trying to re-surge it and make it a good place to be again."
Construction on the Sugar Land restaurant began in 2019, with the goal of opening around Easter in 2020. However, when the COVID-19 pandemic hit, restaurant leadership decided to focus on keeping the Memorial location afloat, Yoakum said.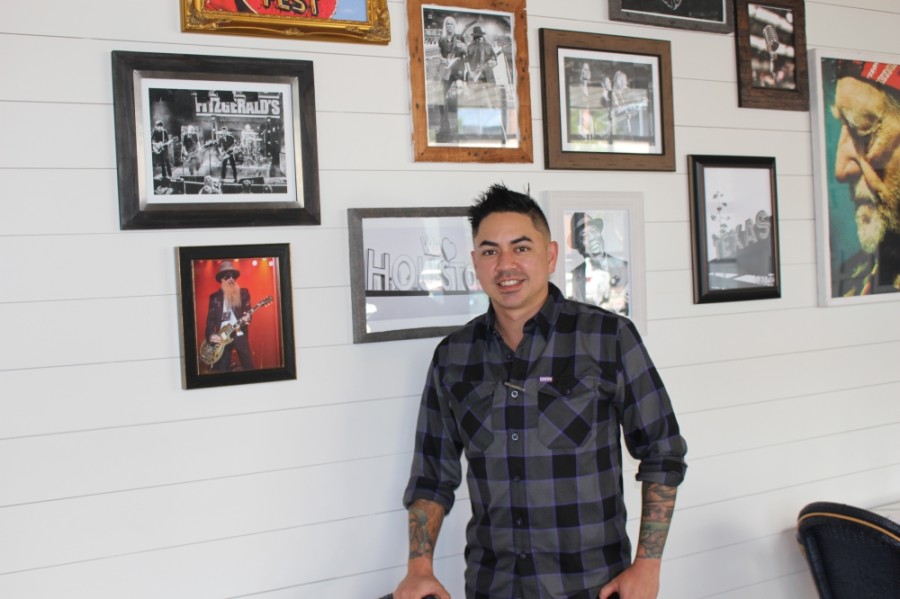 "We'd been watching this spot for a while, and when we finally had the ability, we started to build out," Yoakum said. "Of course, COVID happened, and it put a halt on things, and it was really unfortunate, but we decided to continue the construction process and continue to get the restaurant ready. At one point, we just decided, 'If not now, then when? When is the right time to really open?' And so, we decided to go ahead and do it."