Between Tang City Plaza and Fort Bend Town Center II in Missouri City and Imperial-area developments in Sugar Land, here are three retail and restaurant developments to follow in 2021.
Construction underway at Tang City Plaza
Construction continues at Tang City Plaza, while some tenants have already opened their doors.
Located at Hwy. 6 and Colonial Lakes Drive in Missouri City, the Pan-Asian development spans 15.4 acres and includes retail condos and hotel space across multiple buildings.
"There are a lot of Asian people who live in First Colony, that is why our property is so popular," said Frank Lee, the broker and principal at Dreams Come True Realty, in an email. "We will have a complex of over 225,000 square foot shopping, education, medical, restaurant, etc. that you can enjoy within your neighborhood."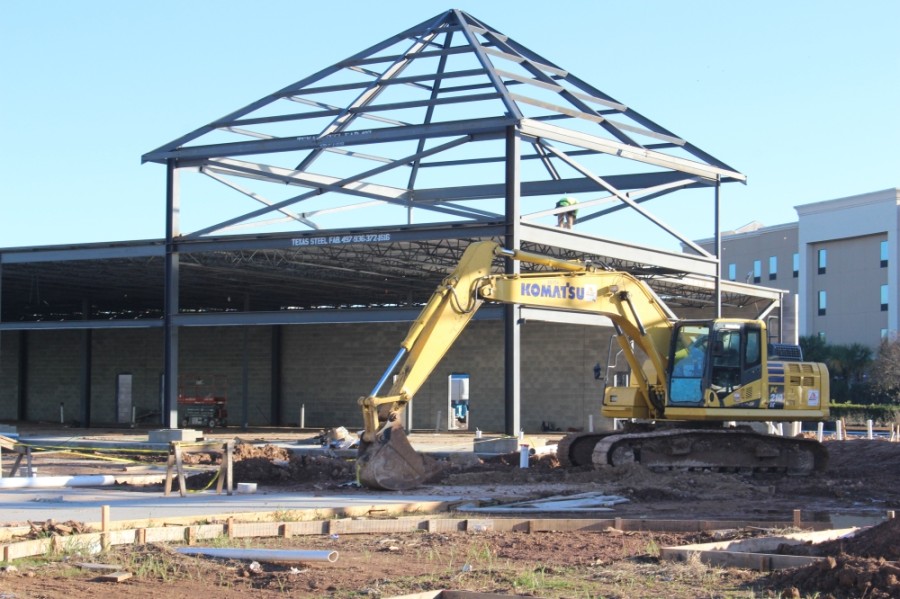 Lee said new construction is underway on buildings A, D, E and F. Each of these buildings features commercial condos, which can be bought or leased on a per-unit basis.
Additionally, the second and third floors of Building A will house Tang City Hotel, while the first floor will offer retail space.
Both buildings B and C are finished and have been sold to an individual owner, who also owns several businesses within the center. Existing tenants include TIHU Coffee, We Rock the Spectrum Kid's Gym, Asia Blue, Mitsi Dance School, Pinoy Gourmet, iCode, Spider Smart, Wei Foot Relax, Select Therapy and U Village.
Imperial area to see more growth
Two developments in the Imperial area will undergo construction in 2021, according to Doug Adolph, Sugar Land's communications and community engagement director.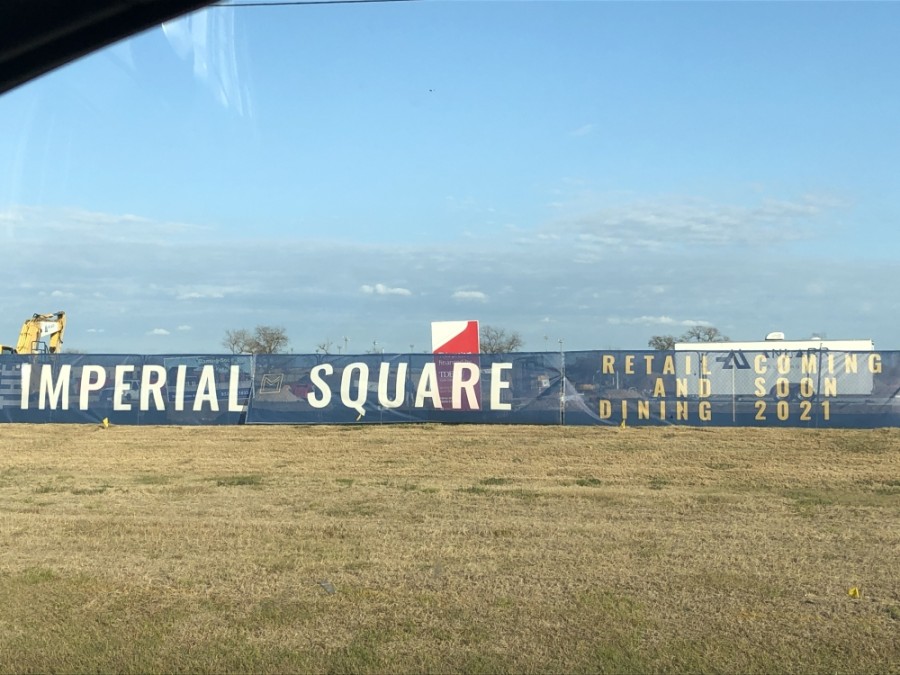 Construction is underway at the first project—named Imperial Square—which is located on the east side of Hwy. 6, north of Crown Garden Trail but south of the existing RaceWay convenience store. Once completed, this development will consist of two buildings totaling just under 24,000 square feet, Adolph said. One building will house an Indo-Pak grocery store called Imperial Spice, while the other will be Elite, an Indo-Pak restaurant.
A second Imperial-area development, located at the northeast intersection of Crown Garden Trail and Hwy. 6, will be a 10,000-square-foot retail center, Adolph said. Sugar Land City Council approved the necessary zoning changes for the project at its Nov. 17 meeting. Adolph said there will be additional buffering between the commercial property and the nearby neighborhood.
The Imperial area continues to experience growth. Recently, the nearby Sugar Land Skeeters became the Houston Astros' Triple A franchise, a move Adolph said will greatly affect the area.
Momentum slows at Fort Bend Town Center II
Progress on Fort Bend Town Center II, a proposed 300,000-square-foot development at the northwest corner of Fort Bend Parkway Toll Road and Hwy. 6 in Missouri City, has slowed due in part to the pandemic, said Andrew Alvis, a senior associate with NewQuest Properties.
What is envisioned to be an entertainment-based destination center with retail shops and sit-down restaurants is currently 42 acres of raw land, Alvis said.
Fort Bend Town Center II will be anchored by a Cinemark movie theater, an industry hard hit by efforts to reduce the spread of the coronavirus.
While Alvis said he believes the development is going to "all come together," progress is slow, and it is tough to give a date for when construction might begin.
"We are pushing as quickly as we can," Alvis said. "We are going to bring the city some good stuff."