Joseph Mastrangelo began Zelie Beans Coffee in summer 2018 as a side business that grew out of passion for good coffee and as a way to make some extra money for his family.
"I had been roasting coffee at home for my wife, myself and family," Mastrangelo said. "By that point, I had been roasting coffee for nine to 10 years, and my wife was like, 'Why don't you start selling your coffee?'"
Mastrangelo said he sources Zelie Beans Coffee from small family farmers across the world, especially those looking to transition from providing commodity coffee to specialty coffee.
"Small family farmers cannot make a viable living by selling commodity coffee because commodity coffee pricing is so low," Mastrangelo said. "My hope in this is that [coffee growers] can earn more money, learn more about the trade, learn about getting better access to the specialty coffee market and be able to grow a more sustainable business model for their family and for future generations."
Before he launched Zelie Beans as a full-time business, Mastrangelo was working at a church in youth ministry. He said Zelie Beans Coffee's mission, "Families helping families through specialty coffee," is another way to serve others.
"Coming from youth ministry and youth pastoring, I'd worked with a lot of at-risk youth, and I know that when they are put in these rock-and-a-hard-place situations, they are left with very little options," Mastrangelo said. "My goal with this is to help provide for the [coffee growers'] families so their children have better options."
Mastrangelo began roasting coffee at BlendIn Coffee Club in Sugar Land, where he said owner Weihong Zhang let him store his coffee and pay by the hour to use the roasters.
"That basically opened up the door where I was able to do it," Mastrangelo said. "There was no way I was going to be able to afford all of the equipment and everything to start out on my own."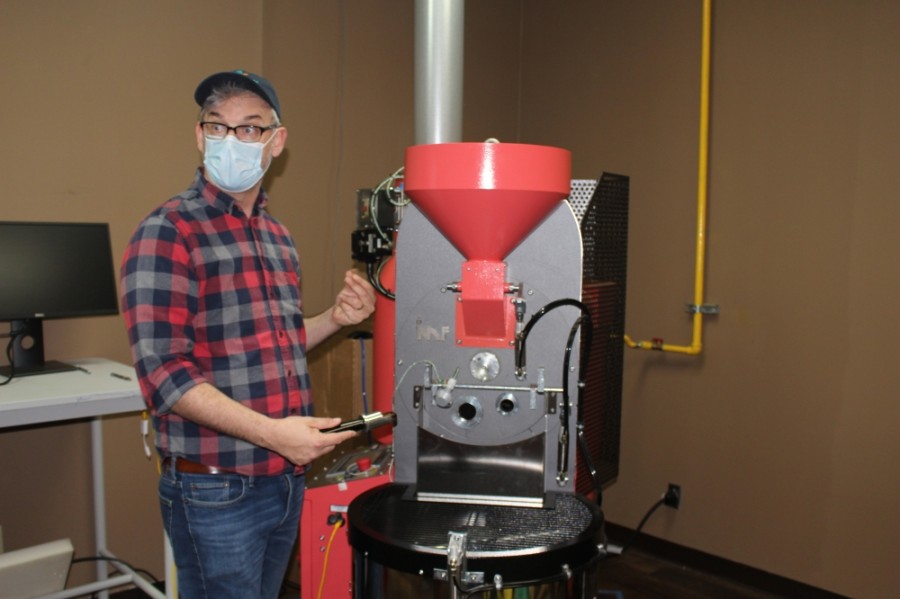 However, in October 2020, Mastrangelo purchased his own coffee roaster and moved into a retail space in Sugar Land from which he now sells and roasts coffee. Mastrangelo said his roaster, which was built in Italy, is energy-efficient and allows him to highlight the strength of the coffee.
"[My coffee roaster] is the heart and the lungs of the business," Mastrangelo said.
While he is not planning to open as a coffee shop due to the health permits and regulations that would require, Mastrangelo said he envisions his space one day serving as a community center where people can gather together to enjoy a cup of coffee.
Mastrangelo has maintained a strong e-commerce business, shipping across the country and to Canada. Furthermore, he is growing his wholesale customer base. Currently, Jupiter Pizza & Waffles serves Zelie Beans Coffee's espresso.
Mastrangelo said his target audience is the conscientious consumer who cares about the entire process from field to cup. A bag of Zelie Beans Coffee retails for $15-$18, depending on where the coffee is sourced from.
"My goal as a coffee roaster is not just to be buying coffee from the growers and producers but to help educate the consumers to understand why we should put a higher value on all these coffees," Mastrangelo said.
Mastrangelo said he is proud of the quality of his coffee as well as of the story and people behind it.
"My favorite coffee I have is ... the cup I have in my hand," Mastrangelo said.