For Chaiwat Rodsuwan, founder of Allegro Violin School in Spring, music is much more than just a pastime: It is a way of life.
"As far back as I can remember, I loved to play music," Rodsuwan said. "I just knew it was my life's calling."
Originally from a rural village in Thailand, Rodsuwan said his love of music began at a young age. By the time he joined middle school band, Rodsuwan had taught himself to play the guitar and recorder. He then learned to read and play music by ear and play the piano and trumpet.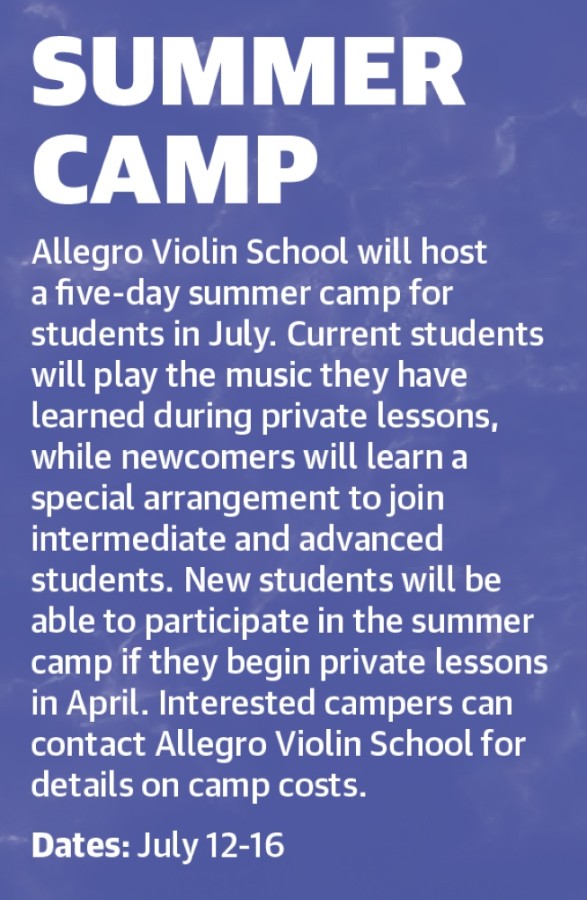 It was not until college, however, that Rodsuwan learned to play the violin—now his primary instrument. Rodsuwan's instructor encouraged him to continue his music education in the U.S., and in 1986 he moved to the U.S. to get his master's degree.
Since then, Rodsuwan said he has made it his life's mission to thank those who made his music education possible by paying it forward to the next generation. Rodsuwan taught music in Aldine ISD for 25 years, during which he also taught private lessons to students after school.
"My mission during the day was just to help those students who didn't get the chance to take private lessons," he said. "But I felt like I could be doing more."
When he retired in 2019, he opened Allegro Violin School inside a renovated former ranch house off Spring Cypress Road. The school has nine teachers and offers violin, viola, cello, guitar and piano lessons to musicians of all ages and skill levels.
When the coronavirus pandemic hit the Greater Houston area last March, Rodsuwan switched to virtual lessons, and enrollment dropped by half. Allegro Violin School reopened in the fall with strict guidelines in place, and Rodsuwan said enrollment has since more than doubled, surpassing its pre-pandemic high.
Following the mid-February winter storm, Rodsuwan said he has temporarily relocated Allegro Violin School to the vacant building next door—a former event venue—as the school is undergoing repairs for damage caused by burst pipes.
"Music is a good medicine when things are stressful, so we're not letting [COVID-19] stop us from what we love to do," he said.
Allegro Violin School
9834 Spring Cypress Road, Houston
832-398-6133
www.allegroviolinschool.com
Hours: Mon.-Fri. 9 a.m.-9 p.m., Sat. 9 a.m.-7 p.m., Sun. 9 a.m.-6 p.m.