From going to a local food truck battle to watching a golf championship, there is no shortage of events and activities happening in the Spring and Klein area from mid-November to late December.
Go see Christmas lights Nov. 12-Dec. 31
Hurricane Harbor Splashtown hosts a drive-thru park with Christmas lights for a socially distanced event. The park is open between 5:30-10 p.m. every night until the end of the year. Tickets are sold per car. $35. Hurricane Harbor Splashtown, 21300 I-45, Spring. 281-407-1311.
www.thelightpark.com
Support food trucks Nov. 22
Exit 73 Bar & Grill hosts its annual Battle of the Food Trucks, with participating food trucks including Tacos in Low Places, Fat Boys Pizza, Dojo Hibachi and more. 3 p.m. Free (entry). Exit 73 Bar & Grill, 24714 I-45, Spring. 281-419-8445.
www.facebook.com/exit73bar
Celebrate Thanksgiving Nov. 25
The Abundant Harvest, a ministry of St. Isidore Episcopal Church, hosts its first annual turkey fry, where visitors can purchase fried turkeys as well as sides and desserts. There will be games, music, photos with Santa and a raffle for a turkey fryer. 9 a.m.-7 p.m. $100 per turkey. The Abundant Harvest, 24803 Oakhurst Drive, Spring. 281-474-3673.
www.harvestkitchen.org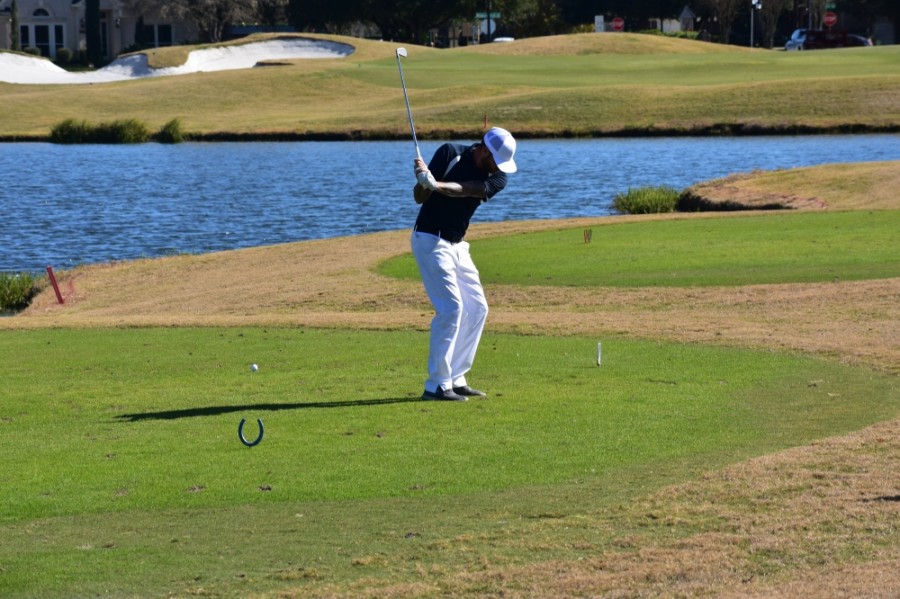 Play golf for charity Dec. 2
Spring-based Kailee Mills Foundation hosts a charity golf tournament to raise money to help further the foundation's mission of seat belt awareness. The entry fee includes breakfast, lunch, golf and one hour of an open bar after the tournament. 9:30 a.m.-5 p.m. $150-$600. BlackHorse Golf Club, 12205 Fry Road, Cypress. 512-970-6731.
www.kaileemillsfoundation.org
Celebrate poultry Dec. 4-5
Klein High School's Future Farmers of America alumni host the seventh annual Klein Poultry Extravaganza, which includes a chicken show, an egg show, a silent auction, chicken poop bingo and concessions. There are two shows Dec. 4-5. 5-8 p.m. (Dec. 4), 7 a.m. (Dec. 5). Free (entry). Klein Multipurpose Center, 7500 FM 2920, Spring.
www.klein.ffanow.org
Watch live theater Dec. 4-19
For its first show since the beginning of the coronavirus pandemic, Playhouse 1960 presents Rogers & Hammerstein's "The Sound of Music." Health guidelines such as face coverings are required for audience members, and temperature checks will be in place. Showtimes vary. Ticket prices TBD. Playhouse 1960, 6814 Gant Road, Ste. 116, Houston. 281-587-8243.
www.ph1960.com
Support young entrepreneurs Dec. 5
Acton Academy Champions hosts its fifth annual children's business fair to help children develop business and marketing skills. The fair features up to 40 businesses. 10 a.m.-1 p.m. Free (entry). Acton Academy Champions, 4820 Strack Road, Houston.
www.actonacademychampions.org
Watch a championship Dec. 10-13
Champions Golf Course and Cypress Creek Course co-host the 75th U.S. Women's Open in a new format due to the coronavirus pandemic. Spectators are not allowed on-site, but fans are encouraged to watch online. Tee time has not been determined as of press time Nov. 11. Free. 281-444-6262.
www.championsgolfclub.com