Taste of Gnome, a cookie shop and bakery, began its soft opening phase in late November at 20 N. Main St., Ste. 20, Kingwood, in the Kingwood Town Center. The business celebrated its grand opening Jan. 29.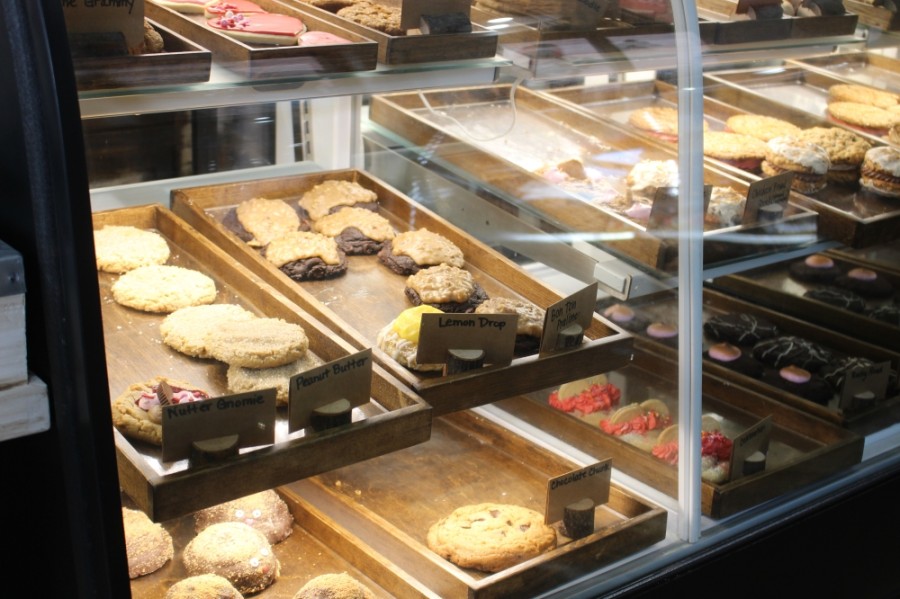 The shop sells cookies, cupcakes, custom cookie cakes, hot chocolate bombs and Houston-based Katz Coffee. Manager Lindsay Stephens said the shop is a new business for Mary Beth Baker and Sally Kelly, owners of the Gnome Sweet Gnome gift shop next door.
The dessert shop also features a variety of specialty cookies inspired by the gnome brand, such as The Deuce or Gnome Poo—which is homemade marshmallow fluff that is dipped in chocolate and coated with graham cracker cookie crumbs. Stephens said the shop also makes fresh cinnamon rolls to sell on Saturdays, but the rolls can be purchased frozen any day of the week for patrons to bake at home. 281-883-4814.
www.facebook.com/tasteofgnome